The Supreme Court will hear oral arguments on the California ban on same-sex marriage on Tuesday. Depending on how broad or narrow the rulings are, the case could address all the states with civil unions and same sex marriage bans.
Morning Joe broke down the various outcomes this morning.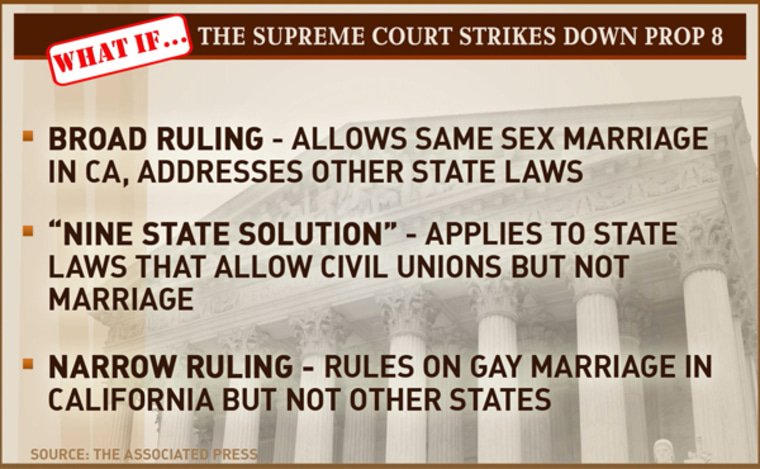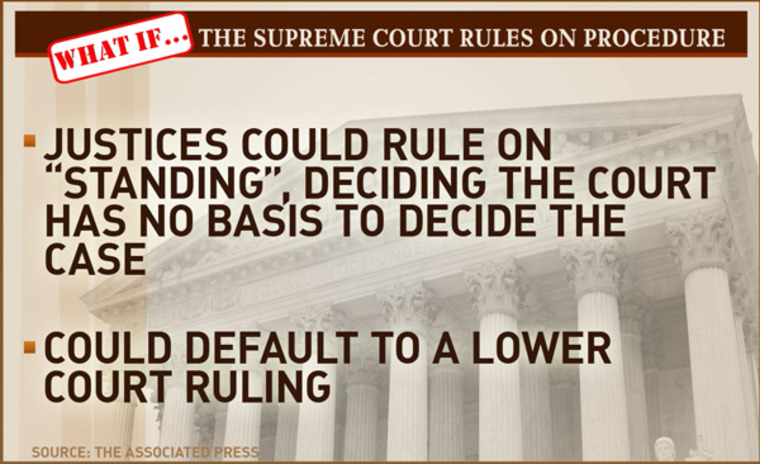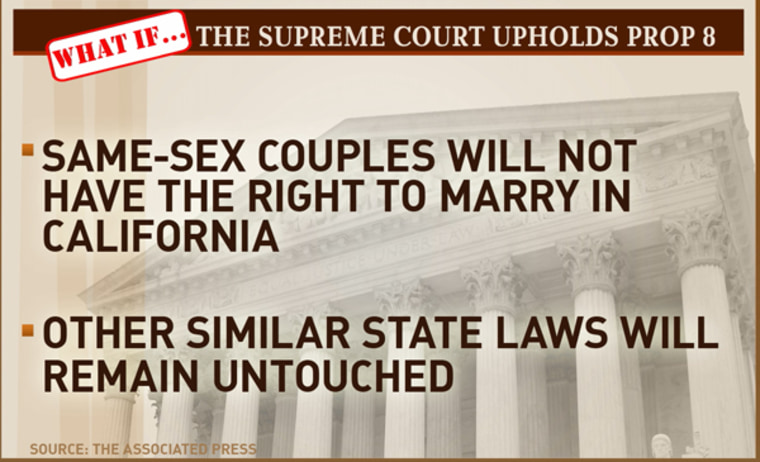 "Since the 1880s, the United States Supreme Court—14 times—has described marriage as a fundamental right. This is really about notions of fundamental freedoms and equality," California Attorney General Kamala Harris said on Morning Joe, shortly before the Supreme Court hearing Tuesday. "When that right is being taken away from a group of people, they should feel compelled to decide it's unconstitutional."
Popular opinion has grown strongly in favor of same-sex marriage, particularly since President Obama declared his support for gay marriage last May. In California, Harris noted, 61% of citizens are in favor of same-sex marriage.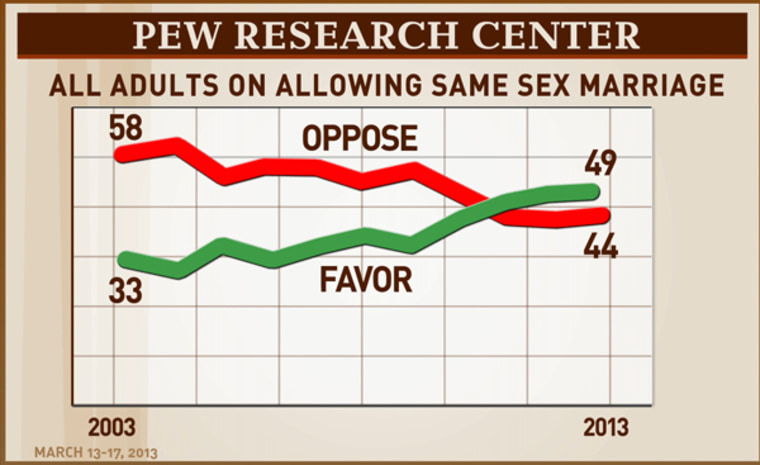 "Fundamentally, when we are talking about issues that go to the heart of the principles of our Constitution around equal protection, I think that the court is the right place for this to happen," Harris added.