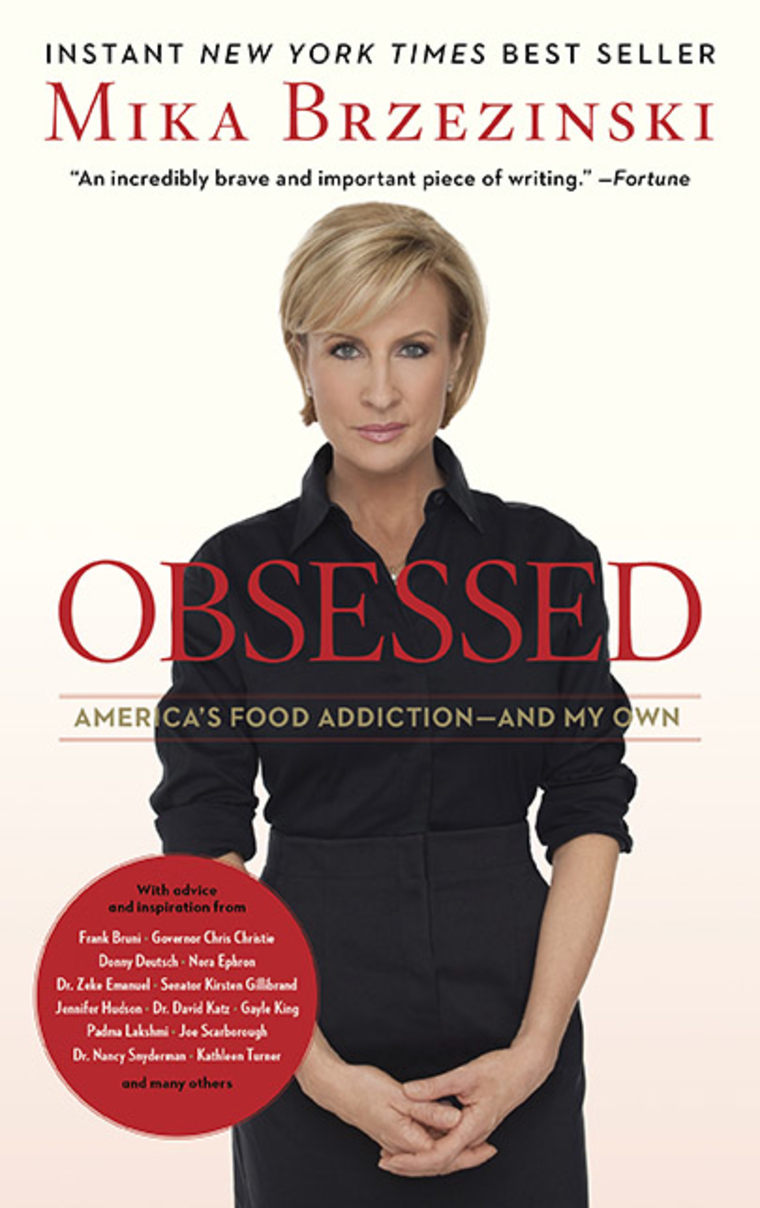 "This is the book I have been afraid to write… terrified actually," says New York Times bestselling author and MSNBC Morning Joe co-host Mika Brzezinski. "It deals with an issue that is radioactive for me."
On Morning Joe, Mika is often so adamant about improving America's eating habits that some people have dubbed her "the food Nazi." What they don't know is that Mika wages a personal fight against unhealthy eating habits every day.  In OBSESSED: America's Food Addiction – And My Own, Brzezinski addresses the national obesity epidemic  for the first time but also opens up about her own life-long struggle with food, offering prescriptive advice that will inspire others to embark on a personal journey toward healthy eating.
In OBSESSED, Mika says it's time we learned to stop blaming ourselves, and each other, and look at the real culprits—the food we eat and our addiction to it.  She starts by challenging her very close friend and co-author Diane Smith to lose 75 pounds.  In return, Mika vows to try to overcome her own obsession with food, gain ten pounds, and accept herself at her new weight. As we follow their progress, Mika packs each chapter of OBSESSED with insights from notable people in medicine, health, business, the arts, and politics.  Singer Jennifer Hudson, the late writer and director Nora Ephron, TV host Gayle King, New Jersey Governor Chris Christie, and many others reveal their own challenges and what works for them when it comes to food and diet.
Check out these revisions and snag your paperback here.