On Friday, March 2 (tomorrow), Morning Joe and Way Too Early will be broadcasting live from Fort Lee High School in Fort Lee, New Jersey for a special town hall meeting.
Gov. Chris Christie, R-N.J., Gov. Jack Markell, D-Del., Gov. Dannel Malloy, D-Conn. and Students First founder Michelle Rhee and many more will be joining us.
The special broadcast, part of "Morning Joe" and Starbucks' commitment to education, will feature in-depth conversations about what policies and reforms will help improve U.S. schools. The show will also look at the Fort Lee school district's student achievement improvements and innovative use of technology to drive instruction. The panel will also address the steps needed to combat the bullying epidemic among children and teens.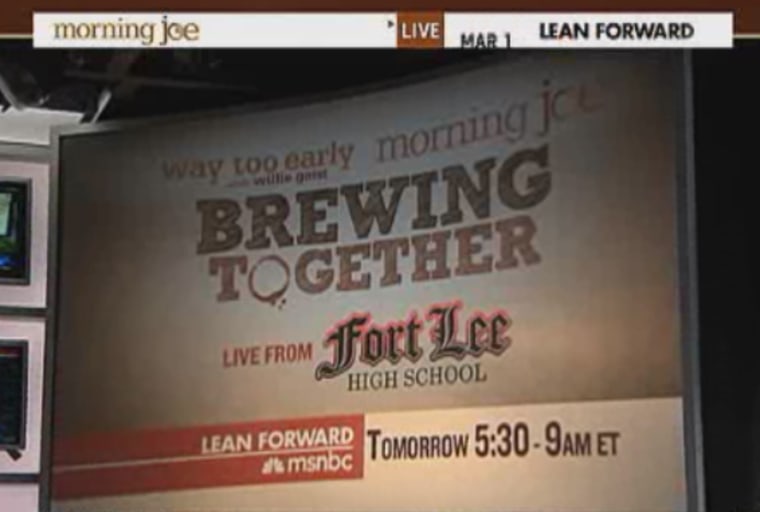 Morning Joe's previous education specials were filmed last September in New York at the Bronx Charter School for Excellence and at Crenshaw High School in Los Angeles.
Get New Jersey education news HERE
Get Connecticut education news HERE
Get Delaware education news HERE