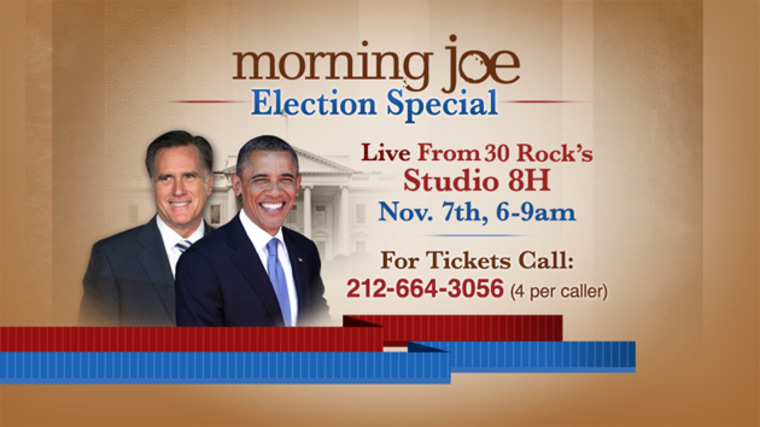 November 6th, of course, is Election Day, and Morning Joe will be live at Studio 8H the following day to discuss the results.
If you wish to be a member of the audience, please call 212-664-3056. Get in line at 4:30 a.m. for standby seats!
Good luck and we'll see you live on Nov. 7th at 6 a.m.