While a blackberry and venti Starbucks may dominate as must-have accessories for guests who appear on Morning Joe - we noticed that some of our most frequent visitors bring a whole lot more swagger to the set. We took a moment with advertising giant, love guru, and Mo'Joe regular Donny Deutsch to learn more about his sense of style.   
Donny Deutsch | "It's about staying true to your own brand." 
Deciding to dress more formal, Donny paired his custom-made navy blazer with his (notoriously tight) go-to Levi Capital E jeans. Donny discussed that style is another form of self-expression and can be thought of as your own uniform. It's also key to managing your personal brand.     
---
When asked how he decides between suiting up and dressing down in his favorite Scoop NYC basic tees, he reminded us that, "well anything goes here.  That's one of the great things about the show."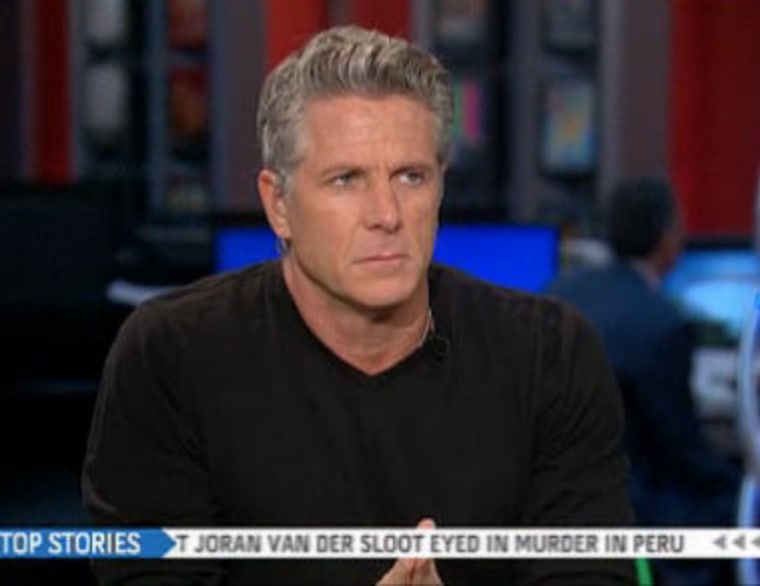 And where to spend? For guys, "it's shoes and watches -- that's where you put the dough."