By Lauren Spurr
You can't miss Missy! 
What you didn't know about new Olympic gold medalist Missy Franklin.
U.S. Olympic swimmer Missy Franklin captured Americas hearts during her journey to London.  We know her as the high-spirited young face of U.S. swimming, now here are some fun Franklin facts. 
Missy dreamt of being an Olympic gold medalist and now dreams of being a broadcast journalist, getting a lot of practice in front of the cameras at the London Olympics!  Franklin also played basketball, soccer, volleyball, skiing, gymnastics, dance, tennis, and ice skating while growing up.  She has a dog named Ruger and her favorite sports team is the Denver Broncos.  Franklin's favorite holiday tradition is her Mom's Thanksgiving dinner. 
---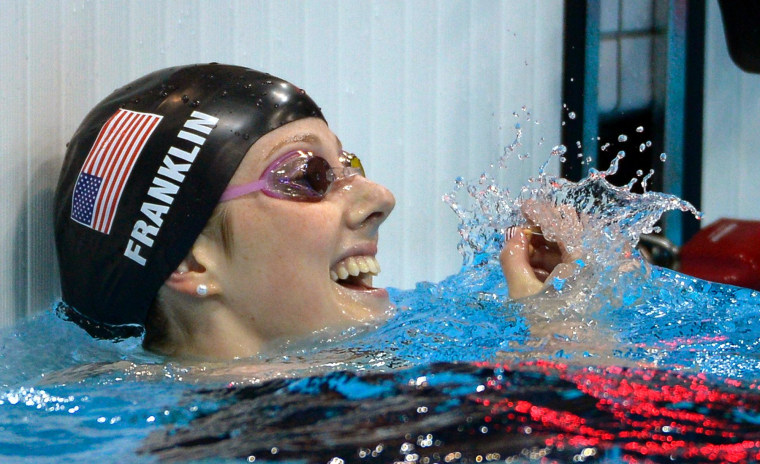 Franklin began her swimming career at age 5 and now spends up to 4 hours a day in the pool.  She's a contender in 6 swimming events (100m back, 100m free, 200m back, 200m free, 4x100 free relay, 4x100 medley relay) and has won 1 gold and 1 bronze in competition so far. 
Sources: USA Swimming and London 2012