The Army soldier who shot and killed three people Wednesday at Fort Hood before turning the gun on himself spent four months driving a truck in Iraq in 2011 and was undergoing treatment for depression and anxiety, though showed no signs of violence, military officials said Thursday. 
Sixteen people were wounded in the shooting, and investigators are searching for answers amid the soldier's family and record.
Three victims who were in critical condition Thursday have been upgraded to serious condition, according to officials with Scott & White Hospital in Temple, Texas. The hospital said two victims were in good condition and could be discharged Thursday. Four other patients were already discharged.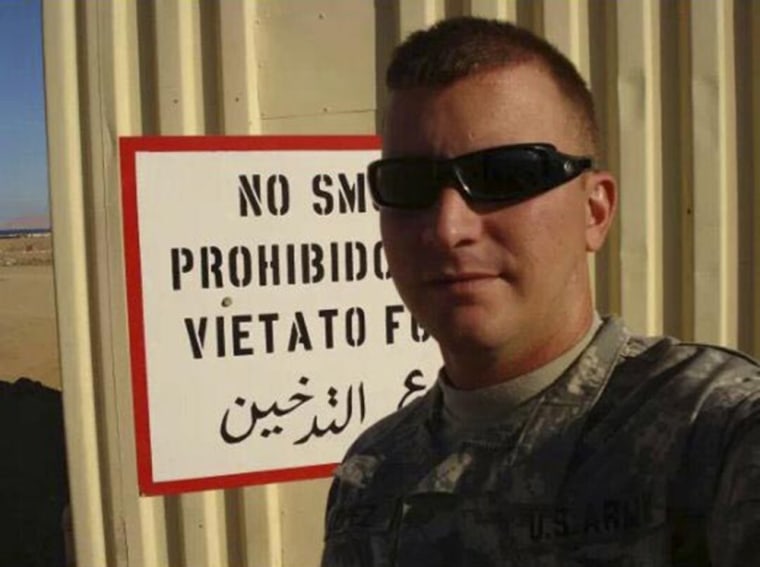 The names of the victims have not been released, but officials confirmed they are all military servicemen.
The shooter, 34-year-old Ivan Lopez, spent nine years with the Puerto Rico National Guard. Military officials said that Lopez did not see any combat in Iraq and had an otherwise clean record, with little indication of bad behavior. Lopez's releaseable service record will be published Thursday evening, according to Lt. Gen. Mark Milley, the commander at Fort Hood.
Military officials said Thursday that a mental health evaluation late last month showed Lopez had no signs of violent or suicidal tendencies. He was being considered for a diagnosis of post traumatic stress disorder.
Lopez bought the weapon used in the shooting -- a .45 caliber Smith and Wesson pistol -- from "Guns Galore," the same store that sold guns to U.S. Army major and psychiatrist Nidal Malik Hassan, who shot and killed 13 people on Fort Hood in 2009, law enforcement sources told NBC News. The gun was being used illegally under Army rules, according to military officials. There are no indications the shooting was connected to terrorism, according to Milley.
Little is known of Lopez's life in Kileen, Texas, the town of 134,000 that hosts the Army base. He is reportedly married; his wife has not made a statement yet, but she told NBC News Thursday that she wasn't feeling well after spending the night talking to police. 
The shooter's sister-in-law, Margarita Class told NBC's Sandra Lilley that the family was "devastated." She said her brother had been raised in Guayanilla, Puetro Rico, and had been married with two children to a Puerto Rican woman, before they split.
"My sister-in-law always has been there for us," she added. "This is such a tragedy for her."
On Wednesday, President Barack Obama promised "to get to the bottom of exactly what happened," adding that "we're heartbroken something like this might have happened again."
The shooting is the latest in a long string of tragedies that have hit American military posts and the second mass shooting at Fort Hood. In 2009, Hassan shot and killed 13 people and wounded more than 30 others. He was convicted and received a death sentence. Just last year, another lone gunman opened fire at Washington's Navy Yard, killing 12.
A memorial service was planned for next week, Miley said.