INTRODUCTION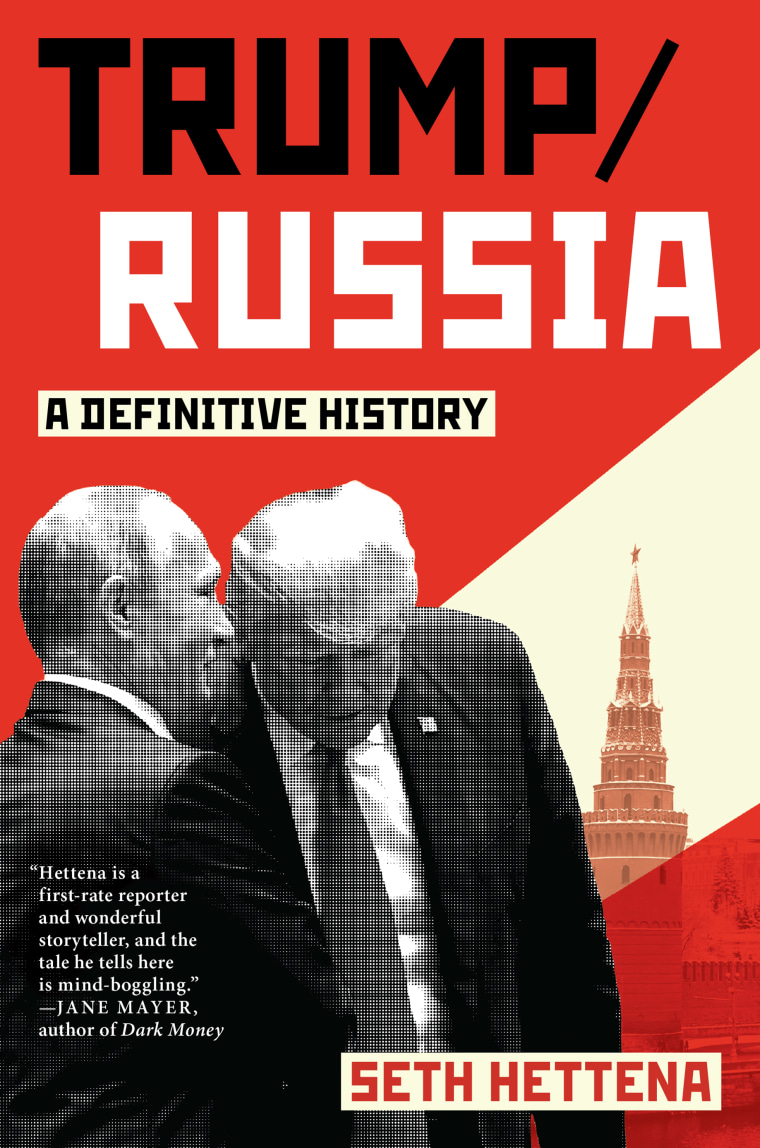 Vladimir Lenin is often credited with coining the phrase "useful idiot" to describe the shallow thinkers in the West who did the Communist Party's bidding without realizing it. During the Cold War, liberals consistently lived down to the stereotype that they were Soviet dupes, too gullible and weak-minded to see they were buying the rope that would hang them, as Lenin put it. With each passing day, it becomes more and more difficult to avoid the conclusion that the current president of the United States, Donald J. Trump, is either hiding something when it comes to the Kremlin, or simply one of its useful idiots. Neither conclusion is comforting.
            In the halls of Congress and in the office of Special Counsel Robert Mueller, investigations are underway to determine whether Trump or members of his campaign and administration colluded with Russia to influence the 2016 presidential election. The answer appears more and more likely to be a resounding yes. A hoax or fake news, counters Trump, who peddles a shameless conspiracy theory that it was all cooked up by a "deep state" trying to stage a quiet coup and expel a president democratically elected by angry voters who sent him to burn the corrupt Washington establishment to the ground. The GOP-led House Intelligence Committee's 14-month investigation found no collusion; the Senate's investigation and the special counsel's roll on. Hyped by the press, diminished by the president's defenders, and analyzed by legions of armchair pundits and self-styled investigators, the Russia issue has split the country right down the middle, with half of all Americans believing that the Trump campaign did collude with Russia.
            So divisive is this issue that it obscures the very real and very alarming fact that Vladimir Putin directed an information warfare campaign aimed at influencing the outcome of the 2016 presidential election. This is grave stuff, not fake news, but rather the sobering conclusion of the heads of the FBI, CIA, and NSA, as well as Special Counsel Mueller's crack team of prosecutors. Acting on Putin's orders, Russian intelligence broke into the networks of the Clinton campaign and the Democratic Party and stole thousands of emails, which were then released to WikiLeaks. At the same time, a shadowy Internet group based in St. Petersburg, Russia, directed employees to pose as Americans online and use social media to help Trump's chances and manipulate the 2016 election.
            The battle is engaged. America is under attack by a foreign adversary, and for the first time in its history, this country has not responded. With more attacks sure to come in the 2018 midterm elections and the 2020 presidential election, government response of some kind is required, yet the commander in chief remains either unable or unwilling to do anything about it. President Trump rails on about witch hunts and hoaxes, and mocks the very intelligence agencies tasked with figuring out how to repel this assault on American democracy.
            Despite Trump's pugilism, however, there has been one man he has not crossed: Vladimir Putin. Their relationship can be distilled to quiet admiration from afar. "I think [Trump] is an experienced person, a businessman with very extensive experience," Putin told NBC News personality Megyn Kelly during an interview in March 2018, "and he understands that if you need to partner with someone you must treat your future or current partner with respect, otherwise nothing will come of it. I think this is a purely pragmatic approach."1
            Trump for his part has not been shy about his admiration for Russia's longtime president, whom he has called "a leader far more than our president [Obama] has been." Just a few months before Putin's NBC News interview, Trump acknowledged his belief that Putin and Russia did not interfere with the 2016 elections: "[Putin] said he didn't meddle. He said he didn't meddle. I asked him again. You can only ask so many times. Every time he sees me, he says, 'I didn't do that.' And I believe, I really believe, that when he tells me that, he means it. I think he is very insulted by it."2
            Trump's friendly history with Russia stretches back decades, to when Trump Tower first began taking on tenants after opening in 1983. From the beginning, the Russian Mafiya made Trump Tower a base for their skulduggery, a trend that continued when Trump built his Taj Mahal casino in Atlantic City. When that venture failed, and Trump spent the latter part of the 1990s bankrupt, he turned again to the Russians, hoping to sell them on a Trump Tower in Moscow. The Russian capital became such a favored travel and business destination for the Trump family that Eric Trump once quipped to a friend of the family, who reported it later, "We have all the funding we need out of Russia . . . [W]e go there all the time."3
            That affinity has long gone both ways. Russian oligarchs, criminal masterminds, and Kremlin-linked officials have been drawn to Trump and his properties for years. But prior to the 2016 presidential election, those connections, nearly all of them shady, remained behind a curtain. With Trump's candidacy came more audacious attempts by high-powered Russians to assist him in his run, by reaching out with numerous offers of secret back channels, dirt, and hacked emails. While this book does not deeply dive into some of the more recent examples
(the Seychelles meeting between Trump and Putin associates to establish a back channel between the two presidents) or more obscure intrigues now being dredged up (Trump's phone call to Putin congratulating him on his election victory), it does lay out a comprehensive historical narrative of this relationship. The problem with this story isn't that there's a lack of material. Rather, there's far too much of it to go into every aspect in great detail, with new items of interest emerging at a breakneck pace. As I write this, news that Trump has dismissed Secretary of State Rex Tillerson (via Twitter, of course) is making the rounds, only a day after Tillerson had broken ranks with the administration to blame Russia for the poisoning of an ex–Russian spy in England. So is news that the Trump administration has finally announced Russia sanctions on the Moscow-based Internet Research Agency team for their election interference, the first time Trump, in his role as U.S. president, has ever punished Russia for meddling in the 2016 presidential election. At some point, my editor and I agreed that, barring revelations like these that we felt were groundbreaking, we would need to cease adding new items. To write a "definitive history" that is still writing itself may seem ambitious, but what most people need to know right now is how all this was even able to happen. What this book represents, then, is a primer that accounts for all the essential information anyone curious about this subject would need to know about the Trump-Russia scandal, as well as many of the side-stories that have formed along its periphery.
            The Trump-Russia story keeps advancing at such a pace that it's easy to forget all that happened in the first year of the Trump presidency: a former national security advisor pleaded guilty to federal charges of lying to the FBI about his contacts with the Russian ambassador; the president fired his FBI director, James Comey; the very next day, he told the same Russian ambassador in the White House that firing Comey relieved great pressure that the FBI's Russia investigation had placed on him; a campaign aide pleaded guilty to lying about contacts with people connected to the Russian government who told him that Russia had "dirt" on Hillary Clinton and "thousands of emails"; and we learned another campaign aide was the subject of a year-long secret surveillance warrant because the FBI suspected that he was acting as a foreign agent for Russia.
            At the time of this writing, while the House has wrapped up its investigation, Mueller's investigation is ongoing, and there are many reasons to believe that we have a long way to go before any final conclusions are reached. The collusion narrative is far from dead. The evidence continues to build. Russian intelligence has an indisputable reputation for their expertise in the black arts of espionage, which has often been used to acquire kompromat ("compromising material") for blackmailing. Trump's boorish behavior has made him uniquely vulnerable to blackmail and extortion, as was shown by the $130,000 hush payment made in the weeks before the election to porn star Stormy Daniels to silence her from speaking out about their affair. Members of Trump's campaign and his own son, Don Jr., showed a willingness to collude with offers of "dirt" or hacked emails stolen by Russia, a foreign adversary. There were numerous efforts, including some by Trump's campaign chairman and Trump's son-in-law, to set up private communication channels with politically connected Russians. This behavior deserves condemnation; whether it rises to the level of a crime is another matter.
            At the very least, this behavior fits the narrative of collusion perfectly. It's certainly not the actions of the falsely accused. Innocent parties use the facts to show how they don't fit the conclusion. Members of Trump's team, when confronted with the facts, have reflexively lied, even to the FBI, and destroyed evidence, while at the same time attacking anyone who might hold them accountable as haters and Clinton stooges. Still, the questions persist. Why would a presidential nominee trying to appeal to jingoists in the reddest states in America be working equally as hard to stay friendly with the Kremlin? There has been no answer to this question.
            Trump has emphatically insisted that he has no business in Russia. "Russia has never tried to use leverage over me," he declared on Twitter. "I HAVE NOTHING TO DO WITH RUSSIA—NO DEALS, NO LOANS, NO NOTHING!"4 While Trump would have the American public take him at his word, there is much about Trump's businesses and his personal affairs that he does not want us to know. This, after all, is the first president to withhold his tax returns since Watergate. Trump also refused to put his businesses into a blind trust, handing the Trump Organization over to his sons, who have participated in varying degrees in his administration. People with stories to tell have been paid or ordered to keep quiet. Much like his campaign, the president behaves like a man with something to hide.
            The material gathered in this book is based on more than 100 interviews I have conducted since Trump's presidential campaign began. It includes conversations with many state and federal law enforcement agents, some of whom have never spoken on this subject before. In addition, I have reviewed thousands of pages of court documents, business records, congressional hearings, FBI files, and other records obtained under the Freedom of Information Act to tell the story of Trump's murky business dealings to bring Russian money into his pockets. Some of this material I previously posted on my website trump-russia.com. As long as this investigation continues and more material is uncovered, I will continue to document it even after this book goes to press.
-
ONE CRITICAL FACTOR IN THE Trump-Russia scandal is the role the Russian Mafiya played within it. While various media outlets have touched upon these relationships, I have further detailed them here to give readers a chance to understand just how tightly this shadowy web of intrigue entangles. To provide a taste of what I mean, take the case of how two Russian gun rights enthusiasts worked their way into Trump's inner circle. It begins with Alexander Porfirievich Torshin, the 54-yearold silver-haired deputy of the Central Bank of Russia and former chairman of Russia's upper house of parliament, the Federation Council. Torshin was a suspected boss of the Taganskaya Mafiya organization. A lengthy investigation carried out by José Grinda, the famed Spanish anti-corruption prosecutor and bête noire of the Russian Mafiya, found Torshin used his connections in the political, financial, and criminal worlds to help amass an ill-gotten fortune.5
            On wiretaps, Grinda's team of Spanish investigators discovered that members of the Taganskaya referred to Torshin as "Godfather." Grinda's investigators also overheard Torshin and a Mafiya-affiliated former oil executive discuss how to coerce a Russian bank director into approving the transfer of millions of dollars into Mallorcan real estate. Not only did Torshin have links to the Russian Mafiya, but he was tied to Russian security services. He served on the country's National Anti-Terrorism Committee, a government council that included the director of the Federal Security Service (FSB), the Russian intelligence service that succeeded the KGB. He was best known in Russia for leading the official inquiry into the 2004 Beslan school siege that left 334 dead, more than half of them children. Torshin's review blamed terrorists for the deaths. An independent review by the European Court of Human Rights contradicted that finding by concluding that Russian authorities overreacted by using tanks and flamethrowers to storm the school.
            Torshin exemplified the typical corrupt politician who was more concerned with bettering his financial standing than bettering the lives and safety of his country's citizens. Where he comes into the orbit of Trump is a bizarre connection to the National Rifle Association (NRA), itself representative of a new breed of dupe for Russia: the useful idiots of the American right. Not long after Trump's election to the office of the American presidency, two Washington Post journalists published an investigation into the common cause between right-wing American movements and their Russian equivalents, including same-sex marriage opponents, Christian fundamentalists, and gun-rights enthusiasts. Among the individuals highlighted by the article was George Kline Preston, a Nashville-based lawyer who had a long history of conducting business in Russia and who kept in his office both a white porcelain bust of Russian president Vladimir Putin and a portrait by a Russian painter of George Washington.6
            Preston's interest in Russia led him to Torshin, who had done some pro–gun rights lobbying around Moscow. Wanting to help Torshin's cause, Preston introduced the Mafiya Godfather to David Keene, the NRA's president and former chairman of the American Conservative Union. Delighted by his new Russian friend, Keene published an editorial in his newspaper written by Torshin, who revealed that he was an NRA "Life Member" and extolled the virtues of the late Russian creator of the AK-47.
            The following year, Keene traveled to Russia for a conference hosted by The Right to Bear Arms, a new Russian group dedicated to gun rights formed by a woman named Maria Butina, an attractive 25-year-old gun enthusiast with striking red hair. Having the head of the NRA pay a visit to their smaller, nascent, almost insignificant Russian counterpart was like Steve Jobs's famed 1985 visit to the Soviet Union where he hoped to sell Macs. It was "like an answer from one side," Butina said.7 In 2014, Butina and Torshin brought a politically connected NRA figure named Paul Erickson to speak at an open forum in Moscow. Erickson "had participated in every GOP presidential primary campaign since 1980," former Reagan official Ralph Benko wrote, "and was Pat Buchanan's presidential campaign manager in 1992. He is a sort of 'secret master of the political universe' known almost exclusively to the cognoscenti."8 Butina became friendly with Erickson, and they went into business together.9 Butina brought a delegation of NRA members to Moscow,where they met up with Dmitry Rogozin, the deputy prime minister incharge of Russia's defense industry, and a subject of U.S. sanctions, toshoot guns.
            In Las Vegas in July 2015, Butina attended the Trump FreedomFest rally where she addressed the mogul candidate herself, and took the opportunity to ask about his foreign policies toward Russia. "Do you want to continue the politics of sanctions that are damaging both economies?" Butina asked. Trump replied: "I know Putin, and I'll tell you what, we'll get along with Putin . . . I believe I would get along very nicely with Putin, OK? I mean, where we have the strength. I don't think you'd need the sanctions. I think that we would get along very, very well."10
            Torshin, meanwhile, used his years of accumulated contacts to make a push into the Trump campaign in 2016. A top campaign aide received an email informing him that Torshin had proposed a meeting between Vladimir Putin and Trump. The subject line of the email, turned over to Senate investigators, read, "Russian backdoor overture and dinner invite." The proposal reached senior levels of the Trump campaign before Jared Kushner, the president's son-in-law, rejected it. "Pass on this," Kushner said, according to his attorney's letter to the Senate Judiciary Committee. "Most likely these people then go back home and claim they have special access to gain importance for themselves. Be careful."11
            That should have shut the door on Torshin, Butina, and Erickson's efforts to cozy up to Trump. Instead Erickson wrote a different email to Rick Dearborn, a Trump campaign veteran and future White House Deputy Chief of Staff for Policy. In the email, titled "Subject: Kremlin Connection," Erickson wrote that Russia was "quietly but actively seeking a dialogue with the U.S.," and would use the NRA's annual convention in Louisville, Kentucky, to make "first contact." The email did not name Torshin, but described him as "President Putin's emissary on this front." "Putin is deadly serious about building a good relationship with Mr. Trump," Erickson continued. "He wants to extend an invitation to Mr. Trump to visit him in the Kremlin before the election. Let's talk through what has transpired and Senator Jeff Sessions's advice on how to proceed." (Sessions has said he does not recall the outreach.)12
            Torshin shared a dinner table with the president's son Don Jr. at the NRA convention in Louisville, Kentucky, in May 2016. Don Jr. is an avid hunter and the two are said to have chatted about guns. Several Trump campaign consultants attended Butina's costume-party birthday celebration in Washington, DC, and she was on hand at the invitation-only Freedom Ball to celebrate Donald Trump's swearing-in as president of the United States. Torshin and Butina were finally to get their chance to meet the newly sworn-in president in February 2017 at the National Prayer Breakfast. At the last minute, however, their hopes were dashed when an alert White House national security aide noticed Torshin's name and flagged him for his suspected ties to organized crime.
            Torshin and Butina likely wouldn't even have gotten to that kind of proximity to Trump if it weren't for their connections to the NRA, which spent $30 million to support Trump in the 2016 elections, three times as much as the gun-rights group gave to Republican Mitt Romney four years earlier. In January 2018, McClatchyDC reported that the origin of the NRA's suddenly swollen bank account was an item of interest in Special Counsel Mueller's investigations into the Russian scandal.13 The FBI is reportedly investigating whether money for the NRA's donations to the Trump campaign came from Torshin himself, which, if true, would make the NRA guilty of the criminal act of taking foreign money for election campaign funds. Guilty, that is, of collusion.
-
 TRUMP ISN'T THE ONLY PRESIDENT to have ties to organized crime or to have Mafiosi attempt an acquaintanceship. Recently unearthed documents revealed that President Nixon's close friend Charles "Bebe" Rebozo was described by the FBI as a "non-member associate of organized crime figures" and reportedly ran a Mob-linked bank. John F. Kennedy shared a mistress with Sam Giancana, the boss of the Chicago syndicate. The woman, Judith Campbell Exner, said she arranged meetings between the two men both before and after Kennedy's election to the White House, and carried envelopes of their correspondences back and forth. But the critical difference between presidents past and the current one is that Trump may be the only president to have been helped by criminals with ties to prominent officials within a foreign power.
            Just as the CIA conspired with the American Mafia to try to kill Fidel Castro, the Russian state has used its gangsters when it suited them. In Soviet days, criminals were kept in the shadows, but the chaos that followed the collapse of the USSR saw Russia's gangsters emerge into the daylight and take their place in the new ruling class of the country. This new power structure, a loose and shifting network of alliances among bureaucrats, spies, oligarchs, and criminals, may be difficult for Americans to understand, but in Russia the lines blur between business, politics, and crime far more than they do in the West.
            José Grinda, the Spanish anti-corruption prosecutor who uncovered Alexander Torshin's status as a Godfather, said in a closed-door briefing that he considered Russia to be a virtual "Mafia state." In Russia, he said, one cannot tell the difference between the activities of the government and those of its organized-crime groups. Grinda believed that organized crime in Russia is controlled by the country's security services. Unlike terrorists who want to eliminate the state, Russian organized crime seeks to complement it.14
            The Russian Mafiya and the role it plays in the country's affairs are critical to understanding both the allegations of collusion levied against the Trump campaign and Russia's meddling in the U.S. election. Russia's political culture is very much one of opportunism. Just as his Soviet predecessors did, Vladimir Putin saw the Russian Mafiya as an asset that could be used to his advantage in his country's adventures abroad. At the same time, the Russian Mafiya was also on the lookout for opportunities to impress the inner circles of power surrounding Vladimir Putin. "If you can get a line into the Trump campaign and the slightest crack in the sanctions regime, then you will curry favor with the political leadership," Mark Galeotti, a senior researcher at the Institute of International Relations in Prague and one of the foremost experts on the Russian Mafiya, told me.
            It is the Russian Mafiya's connections to both the Kremlin and now the White House that are at the heart of the Trump-Russia collusion scandal. This is not a book of conspiracy theories—clear evidence of attempted collusion, such as the June 2016 meeting at Trump Tower with the president's son and a "Russian government lawyer" who had "dirt" on Hillary Clinton, actually happened. That meeting was only able to occur through the many connections the Trumps had to Russia, connections that are suspected to have led to Donald Trump's ascendancy to the American presidency. And it all began at the same place that launched Trump's career into the stratosphere: Trump Tower.