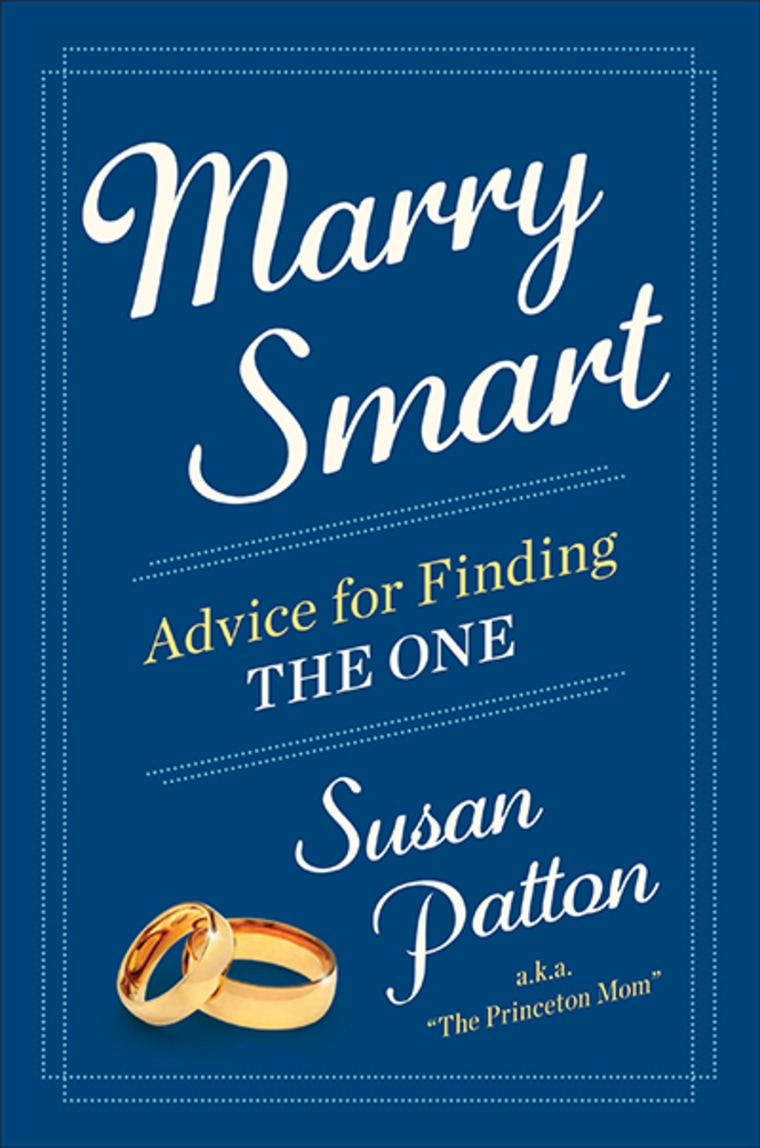 Who Am I and
What Was I Thinking?
So I wrote a letter.
A letter to the editor of the newspaper of the college I attended forty years ago.
I wrote the letter because I was on campus for a Women and Leadership conference that was followed by a breakout session. This afforded current female undergraduates an opportunity to speak informally with alumnae. There were eight young women at my table and they were told that I am a human resources professional and an executive coach, so naturally we all chatted about career planning, resume writing, and interview techniques. Their eyes seemed to glaze over from yet again hearing still more advice about how to succeed in the working world.
Then I looked at each of them and asked, "Do any of you girls want to someday get married and have children?" Their jaws dropped. They were stunned by the very question. They looked cautiously at each other before sheepishly raising their hands. All eight aspired to marriage and motherhood—but not one of them wanted to admit it.
Now it was my turn to be stunned. These amazing young women were reluctant to share their heartfelt hopes, for fear of critical judgment. It was clear to me that someone had to talk with them  honestly about finding husbands, getting married, and having babies.
That someone might as well be me.
So I decided to write a letter to the editor, addressed to the daughters I never had. Back when I was an undergraduate, a proud member of one of the pioneering first classes of women to graduate from Princeton University, I dated but I never had a serious boyfriend. Instead of looking for and possibly finding a life partner among my college classmates, I spent almost ten years after college dating men who weren't as interesting, educated, or accomplished as my classmates had been. I ultimately married the man I had been dating for years, because if I was to fulfill my lifelong dream of having children, time was  running out. He wasn't the love of my life, but we marry for many reasons. Sometimes, we make sacrifices to achieve our greater goals. I married at thirty-one years old because I knew that I wanted to have children and do so in a traditional marriage—and I was cognizant of the limitations on my ability to procreate. And although after twenty-five years my marriage ended in divorce, I consider it to have been successful—because I had the children I always wanted.
In retrospect, I realize that I may have squandered some of my best years looking for what I probably could have found as a student on campus when I was twenty years old. I wish somebody had told me when I was an undergraduate that I should look more carefully at my male classmates. There must have been many marriageable men in that group. Either I didn't recognize them, or I carelessly dismissed them for superficial reasons, or I allowed myself to be shouted down by feminists who made me feel that it was a betrayal to the sisterhood for an educated woman to be so interested in marriage.
Did the fact that I didn't choose a man with comparable academic credentials damage my marriage and contribute to my divorce? I don't know for sure. But I know it didn't help.
During my four years on campus, I did many things right. I made great friends, had wonderful experiences that I'll remember always, and I graduated! But there are at least as many things I wish I had done differently. I especially wish that I had had sense enough to look for a husband on campus before I graduated.
So I wrote a letter, and it went, as they say, "viral." Honestly, I thought I would just share a few words of simple, maternal advice with the girls on campus, where my younger son was an undergraduate.
I didn't mean to cause an international firestorm or infuriate some women on campus, let alone on the Internet.
(Well, maybe I did expect a little controversy—I am more blunt than most people, I've always been like that—but who knew anyone would pay attention?)
And viral? Who thinks of going viral? Within three days of the publication of my letter to the editor of the Daily Princetonian, my advice exceeded 100 million inquiries on Google worldwide. Not all
of the responses were positive. In fact, I was called "retro," "crazy," "a throwback"—and those are some of the nicer epithets. I was accused of being a traitor to feminism, a traitor to coeducation, and an elitist.
Somewhere early on in the brouhaha, I was dubbed the "Princeton Mom." And you know what? I love that moniker! I earned it, both by graduating from Princeton and by having two children who went there. The advice I offered in the Daily Princetonian was intended for the women on the campus of my beloved alma mater, but it is applicable to smart women everywhere who want a traditional family. To avoid a life of unwanted spinsterhood—with cats!—you have to smarten up about what's important to you, and keep your head in the game. You have to plan for your personal happiness with the same commitment and dedication that you plan for your professional success.
Honestly, what about that is so controversial?
Knowing and respecting yourself. That's what it's really about: understanding what's important to you and prioritizing. That's what it's about. When I say, "Find a man," what I really mean is "Find a man who will respect you." And when I say, "Find a husband in college," what I'm really saying is "It's never too early to start planning for your personal happiness and looking for a husband who will respect you." It's never too early, and it's never too late. (Well, that's not really true, but we'll discuss that later.)
So, with the benefit of hindsight, this book contains the advice I wish I had been given when I was younger, which I now offer to educated young women everywhere.