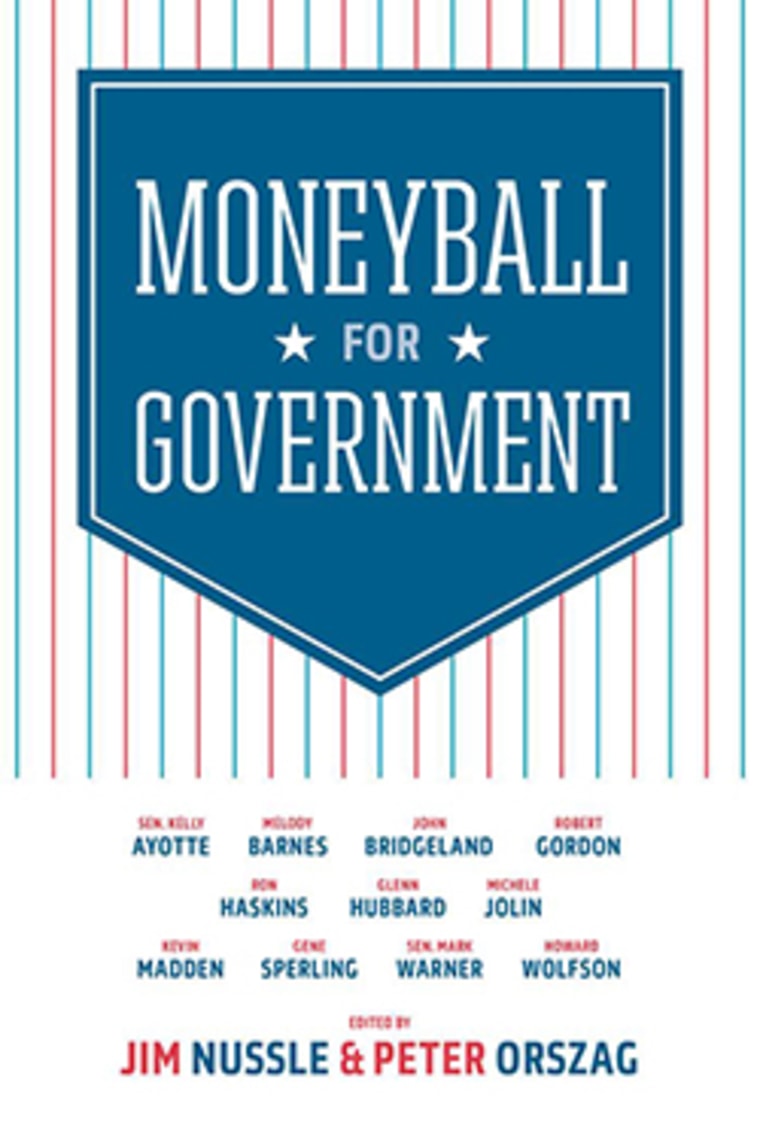 We started this book with a description of an impressive winning streak—the longest in the history of the American League. A made-for-Hollywood, feel-good, David-and-Goliath tale. But before Billy Beane's A's were winning, they were losing. Big time. At the beginning of the 2002 Moneyball season, the A's went 5-16. They were swept by the middling Toronto Blue Jays. Swept by Kelly's Boston Red Sox—at home. They lost seven consecutive series for the first time in eight years, and the criticism and finger-pointing was endless. "There may not be an A in quit, as the team advertising campaign claims. But there is an A in awful," one sportswriter observed. "There's no A in quit, but there is an A in hapless," another piled on a few days later.
"Ask anybody associated with the A's what's wrong with the team these days . . . and check out the puzzled expression you get. Maybe a better question is, 'What's not wrong?'" commented a third.
At that time, Beane's revolutionary data-driven, evidence-based methodology was considered a half-baked fantasy—a punch line. We know the feeling—because we hear those criticisms every day about the performance of our federal government. We hear that this Congress is the least productive in history, that nothing will ever get done. Over the past few years of partisanship and gridlock, congressional approval has dropped below that of the big banks and used-car salesmen. According to a Gallup poll, Congress is less popular than colonoscopies and root canals. As our colleague Senator John McCain (R-AZ) is fond of saying, we're down to just blood relatives.
Certainly, the anger and frustration is understandable. Given all the dysfunction, it's easy to assume that nothing productive will ever come out of a Washington this broken. But while it would be easy to assume that, it would also be wrong.
In fact, we've witnessed some important moments in recent years proving that there are still ideas—sometimes very big ideas—that can win bipartisan support. In 2012, legislators on both sides of the aisle came together to reform securities regulations and make it easier for fledgling start-up businesses to succeed; we called it the JOBS Act. During the summer of 2014, Congress again came together to overhaul and update our job-training programs for the twenty-first century; the vote was 415-6 in the House, 95-3 in the Senate. This chapter isn't even the only thing the two of us have coauthored. As the leaders of the Senate Budget Committee's Government Performance Task Force, we are cosponsors of a bill that would eliminate or consolidate more than three hundred reports—produced by more than two dozen federal agencies—that have been found to be unnecessary, duplicative, or outdated. In addition, we passed the groundbreaking Digital Accountability and Transparency Act. Our bipartisan legislation standardizes federal spending data and ensures that it is available online so taxpayers can access information about how their tax dollars are being spent, and we can use this data to better inform decision making across government.
Of course, we don't always see eye to eye on every issue, but we've come to appreciate and respect one another's views. We actually enjoy figuring out how we can work together to move America forward. And while we'd like to think we're especially committed to working productively across the aisle, we also know that we're not alone in doing so. To paraphrase Mark Twain, rumors of the death of bipartisanship have been greatly exaggerated. What the authors of this book have done so well is to show three things. First, they've demonstrated that we can—and should—use evidence and data about what works to improve the lives of young people and their families. With so much at stake—measured not just in dollars but also in the well-being of Americans—it's not enough to keep groping in the dark for solutions. We have to demand more. We need to kick the status quo to the curb and elevate evidence in our country to create real change. That means revamping our approach toward policy making and budget decisions, ensuring that the right information gets into the right decision makers' hands at the right time. This is not about passing one bill or signing a few executive orders; it's about transforming the process by which we make decisions. Second, we don't all need to agree on everything politically in order to agree to use evidence more effectively. Moneyball doesn't require Washington to reach a consensus on health-care reform or defense spending. But it does require that we introduce more objective evidence and data into our policy-making process and budget decisions, even as we continue to debate what those policies and dollar allocations should be. Our choices should be more informed by what will have the most impact and have the best results.
Third, this book illustrates—provides evidence, you could say—that Moneyball is in the best interest of both Democrats and Republicans, and, more importantly, of the nation as a whole. It gives Republicans a chance to strip out unnecessary programs and prove that smaller government is effective government. It gives Democrats the opportunity to prove that government, irrespective of its size, can help improve outcomes for Americans of all walks of life. And does anyone doubt that such a commitment from both parties would yield a smarter, more useful, more compassionate government? What Thomas Jefferson called, more than two centuries ago, "a wise and frugal government"?
In short, neither of us is naïve about the historic challenges facing the legislative body in which we are privileged to serve, nor about the polarization that has pervaded it in recent years. And yet we are still deeply optimistic about Moneyball's prospects. There's a big difference, however, between being confident that we can get this done and being confident that we will get it done. Of roughly ten thousand bills introduced every session, only about 5 percent will ever become law.
If we have any hope of bridging the gap between ideas and implementation—of overcoming the inertia and bias toward inaction—then we need people to take action. This cannot be the project of a passionate few. It must be a cause taken up and championed by millions of Americans, Left and Right, in Congress and across the country.
So to our fellow members of Congress, we ask you to join us as we raise awareness about the need to use evidence and data to make better, more-informed decisions. On your committees and in your own legislation, push for the programs you authorize and fund to be rigorously evaluated—for the sake of the taxpayers and everyone who might benefit from these programs. Help us figure out if what we're doing is working. To the president, presidential candidates, and every agency of the federal government, build on the work you're already doing. In dozens of small but significant ways, the Bush and Obama administrations embraced Moneyball—so now let's scale it. Turn evidence-based pilot programs into major initiatives. Make these efforts the centerpiece of a more effective administration, from the Department of Defense to the Department of Health and Human Services. Find room in your budgets for evidence, because doing so will create more room in the budget. Don't be content just to mindlessly slash or grow the federal government—streamline it. Test it.
Fine-tune it. Fix it.
To the pundits and opinion makers on our TVs and op-ed pages, give Moneyball a chance. Go beyond the talking points and shouting matches that pass for discourse these days and seriously engage with the issue. Examine our proposal. Question it. Help explain it fairly and objectively to the American people. But reserve your skepticism and don't summarily dismiss it as a pipe dream.
Just remember: the scouts and sportswriters initially doubted Billy Beane's methods, too. To the cities, states, foundations, and nonprofits whose work we have highlighted, keep moving forward. Continue incubating and innovating these extraordinary programs. Test your health-care programs and preschools; gather and analyze data on unemployment and homelessness and recidivism. Demonstrate every day that data and evidence can—and does—change outcomes and lift the lives of people all across America. Brick by evidentiary brick, help us build support for Moneyball at the highest levels of government. Because when we marshal data to persuade people of the effectiveness of evidence-based policy making, it is to your progress that we point.
Lastly, to you, the reader—and every citizen of this great nation—continue caring about honest, effective government. Demand accountability, demand investment in what works, and demand that we break free from the tired debate that has dragged us through some of the worst partisan warfare in recent memory.
You care about where your tax dollars are going, and you have a right to, so don't let Washington hijack that conversation for cynical, partisan ends. For starters, visit MoneyballForGov.com and sign on to our Moneyball principles. Join this movement and help us move it forward—so that together we can move the country forward.
After too many years of hand-wringing and wishful thinking, it's time to reimagine how government can work on behalf of children and families and communities. It's time to move from an approach that serves only to further polarize our political process to one that works productively to better the lives of all Americans. A decade and a half into the twenty-first century, the batter's up and the bases are loaded. It's time to play Moneyball.