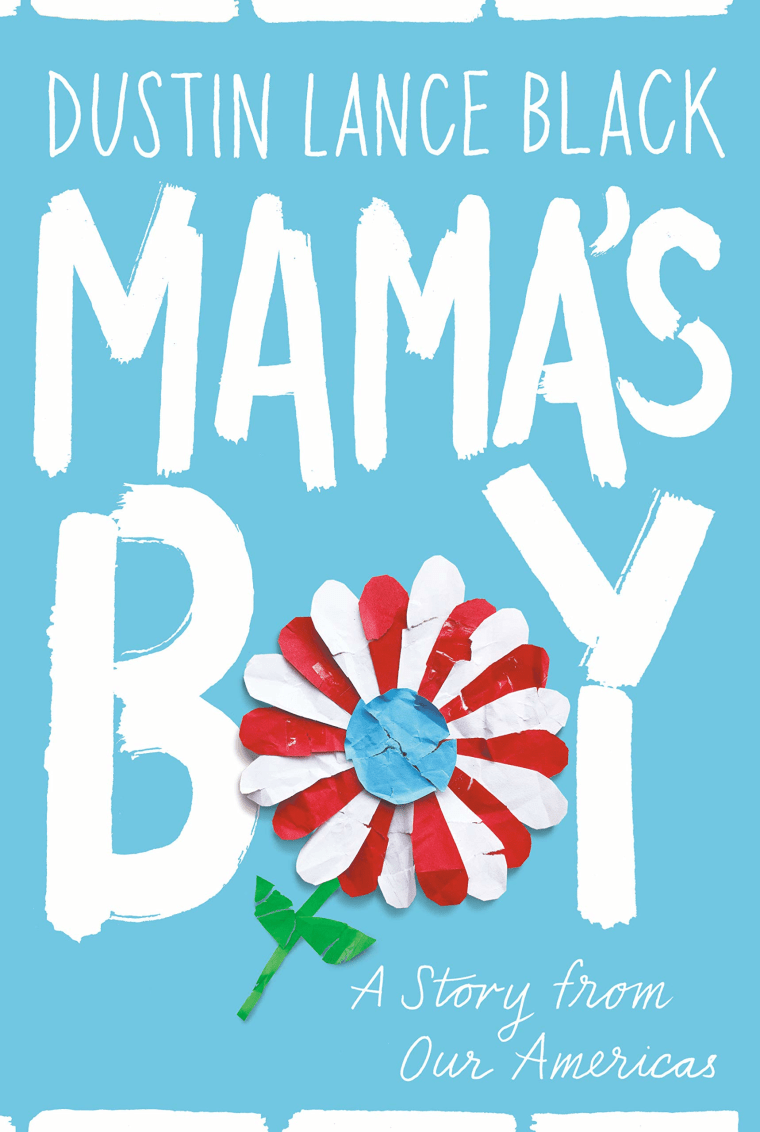 My mom now lived in Manassas Park, in a house built right on top of the bloodied Civil War battlefields of Bull Run, where more than twenty-four thousand soldiers gave their lives in the debate over whether all men are created equally—a scar on our nation, reminding us of how divided we once were, and in many ways still are.
I had added a three-day layover via Dulles Airport in Virginia to my next love-fueled flight to London to see the Brit I was fast falling head over heels for. It was a little surprise visit to lift my mom's spirits, and a big birthday present to myself. My mom cried with joy and relief when I walked into her bedroom. I spent all three days with her there. We blew out candles. We ate cake. We ordered in from a local restaurant and enjoyed our dinners on her bedroom floor. Then I opened the presents she'd ordered off her laptop from her perennial perch atop her bed.
She wasn't feeling well, but that was nothing new. For a variety of reasons, big and small, she'd long been forced to use her not inconsiderable strength to fight off this illness or that. We'd done this ailment dance many times. We simply took advantage of her sleepless nights to share stories, watch NCIS, check out the Home Shopping Network's jewelry specials and buy a few pairs of earrings she couldn't afford on a military retirement check, sneak far too many Oreo cookies, and witness a sunrise. Her spirits were lifted by the company. So were mine.
Just before I left, my stepdad arrived home from work to take her to the doctor for a checkup, and get her some antibiotics for what she felt sure was a bladder infection. Love hungry and London bound, I ordered a cab to the airport.
It was a markedly quiet ride. I don't remember music ever even being turned on. But then my cell phone rang. The caller ID said "Mom." Nothing unusual. This was her regular call to say she missed me already, and I would say the same, because it was true. Instead, when I said hello, my stepdad's trembling voice rang in my ears: "Your mother collapsed. In the garage. Her heart stopped. The medics got here. They did CPR and revived her, but she isn't conscious. It's bad, Lance. It's really bad."
I couldn't process it. My mom was the one who kept everyone else safe and strong. Her tough, stubborn heart didn't need a stranger's help to keep going.
Choking out the words, I told the cabdriver what I'd just heard, and bless his heart, he plowed right over the grassy center median and turned back the way we'd come. Soon we heard the siren. Then we saw an ambulance take a left turn off of my mom's road, racing away from us toward the local Manassas hospital.
Just like my mom, when things get bad, I get quiet. The worse they get, the more silent I become. The cabdriver looked back. I hadn't taken more than half a breath since I told him to turn around. I must have looked like a ghost. And with far too much peace in his voice for my comfort, he said, "What is meant to be now, will be."
I started to shake. Until then, I hadn't considered that she might die. Everything I'd ever built was thanks to that stubborn heart of hers, and there it was, racing away from me in the back of an ambulance. Suddenly, I didn't know if I'd ever again feel the warmth of her hand, know the might of her will, or stand atop the foundation she'd built for our family with the strength of her steel-clad spine.
My mom had grown up in the South. Louisiana and Georgia. She had been deeply religious. Baptist, then Mormon. She had worked for the U.S. military. She had voted for Ronald Reagan and Bush Senior. I now had spent decades living in that wicked city she'd refused to let us set foot in when I was thirteen. I had gone into the arts. Heck, I'd outright fought for progressive causes like marriage equality. To outsiders, in this day and age, my mom and I should have been enemies. Our house should have been divided—North versus South, red versus blue, conservative versus progressive, coasts versus mountain or plains, or however you choose to name such tribes. Instead, my mom and I fueled each other. Her oil lit my lamp, and eventually mine lit hers. The tools I learned to wield growing up in her conservative, Christian, Southern, military home were the same ones I'd used to wage battles that had taken me from a broken-down welfare apartment where gunfire sang me to sleep to the biggest stages in the world, and to the front row of the United States Supreme Court to fight for LGBTQ equality.
Although my mom and I had often disagreed politically and personally, she'd led our family by example, instilling in us a can-do attitude that often defied reason—an optimism many would call foolish, ignorant, and naïve, but an optimism that occasionally shocked our neighbors and our world with its brazen veracity. She was my reason.
It's not something I've shared until now, and I know it may sound silly to some, but I had often hoped our relationship was like a pebble thrown into a pond, breaking the surface and sending ripples to the water's edge. If my mom and I could set foot on the bridges between us, then perhaps our neighbors and those closest to us could too. Perhaps our diverging Americas wouldn't be doomed to destroy each other the way our news shows and politicians would have us believe. And perhaps more could find a higher plane than politics.
So I let the cabdriver know that I'd pay for any ticket he got, but that if he didn't push his pedal to the floor, he was asking for a big old can of whoop-ass from yours truly. He didn't need much convincing. My red eyes had already made the stakes abundantly clear. My mom had to live. Because deep in my gut, I feared a storm was coming. Beyond the headlines of the day, I could just make out the sparks of division catching fire in the disparate places we called home, and I knew that my mom and I had much more to discover and build if we were going to help our neighbors and family weather the terrible schisms this storm would bring.
So I held my zen-like cabdriver's gaze until he looked back out toward the ambulance that was now racing away from us, and he hit the gas.
— Excerpted from MAMA'S BOY: A Story from Our Americas by Dustin Lance Black. Copyright © 2019 by Dustin Lance Black. Excerpted by permission of Alfred A. Knopf, a division of Penguin Random House LLC.