President Obama's plan for health care in America ultimately will become the reality and fabric of the country, but it is too early to gauge the policy's impact, Hugo Lindgren, editor of the New York Times Magazine, said on Friday.
"It won't snuff out innovation, that's for sure. It's changing the nature of medical billing and medical finance, and that will result in new technologies and new ways of treating patients eventually, too," he said during an Afternoon Mo Joe web-exclusive greenroom interview.
During a roundtable discussion earlier this week, Dr. Nancy Snyderman said the White House "blew it" communicating and rolling out Obamacare because not even doctors can explain the policy to their patients. Just months before Obamacare goes into full effect, 49% of Americans say the law is a bad idea, according to a recent NBC News/Wall Street Journal poll.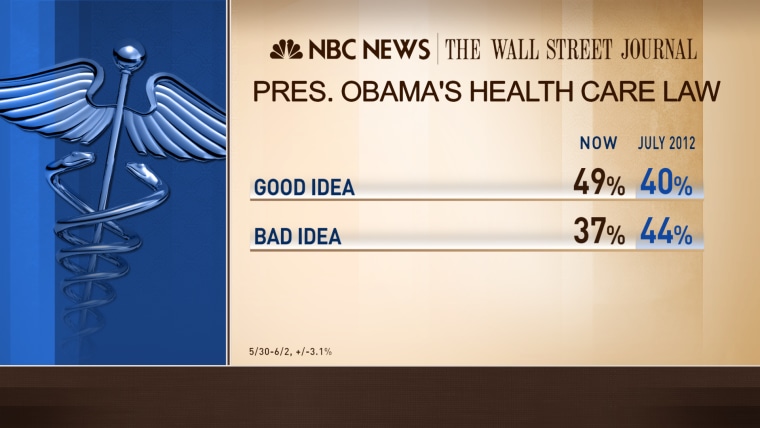 But risks lead to innovation, Lindgren said.
"There has been a tremendous amount of brainpower and money and energy going into solve problems that a lot of people don't have," said Lindgren, who has been the editor of the magazine since 2010.
"There is so much technology going into location-based Internet apps and a lot of these things that are not really central to the way we live. Those things may well yet breed other, more complex and interesting ideas-and in fact they will-but it is an imperfect process."
This week's special edition of the New York Times Magazine-titled "Who Made That?"-is devoted to innovation and its assorted mysteries. It reveals who invented prom and the guitar solo.
New ideas start with someone solving a problem they encounter like an injury-prone person who needed help and invented the Band-Aid.
"Innovation is the constant of our lives," Lindgren writes in the issue.
The editor said there are millions of thoughts that are put together and agonized over for one issue of the magazine. Innovators experiment, fail, and most likely waste energy during the process to produce new objects or ideas. But sometimes a product lasts and becomes a cultural fixture.
"You have to keep applying yourself and working hard on various things," he said. "You don't really know until you try."
Are you making things happen like Hugo Lindgren? Join the conversation for each week's Afternoon Mo Joe greenroom interview. Tweet us your brilliant ideas on innovation to #MoJoe, Morning Joe's web-only series of videos.
Watch Lindgren's Morning Joe interview and see "Keyboard Cat":