From truck drivers to that guy on NCIS, PARADE magazine is answering the question everyone's afraid to ask: how much money is that guy making?
Topping the magazine's "What People Wear" list is of course the Biebz: teen heartthrob Justin Bieber made $55 million last year, averaging at $6,000 an hour as the highest-paid entertainer. Not far behind him is Mark Harmon, the actor from NCIS, with a cool $38 million, which made him the highest-paid actor on television, while the beautiful Sofia Vergara, who represents Pepsi and a plays a fiery, second wife on Modern Family, pulled in $21 million.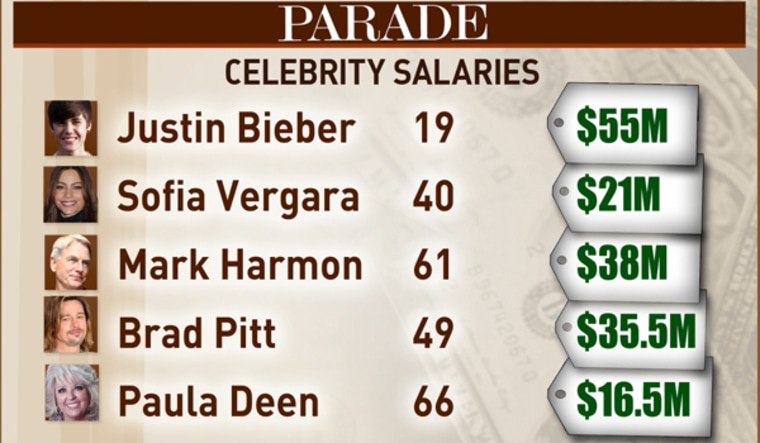 Main Street wasn't fairing nearly as well as the prime-time actors and pop princes, with many pulling in salaries of under $100,000.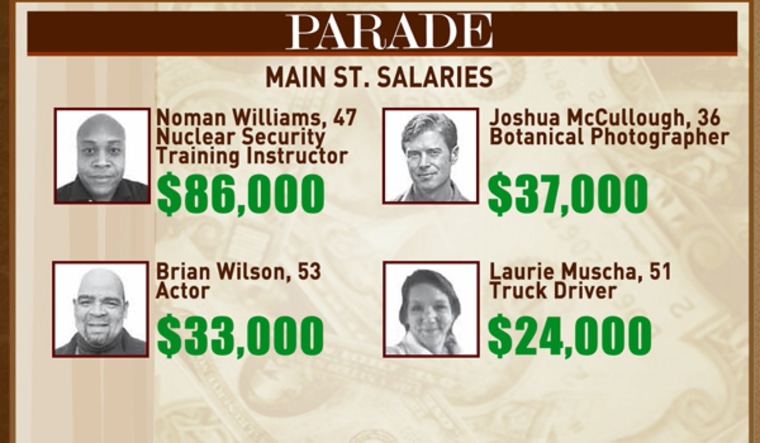 See the full list at PARADE.com and watch editor Maggie Murphy unveil the list on Friday's Morning Joe.