By now, you've likely heard about the New York Times piece about the new ABC series "How to Get Away with Murder." Written by Alessandra Stanley, the article purports to offer an analysis of the new Shonda Rhimes production that will premiere this week.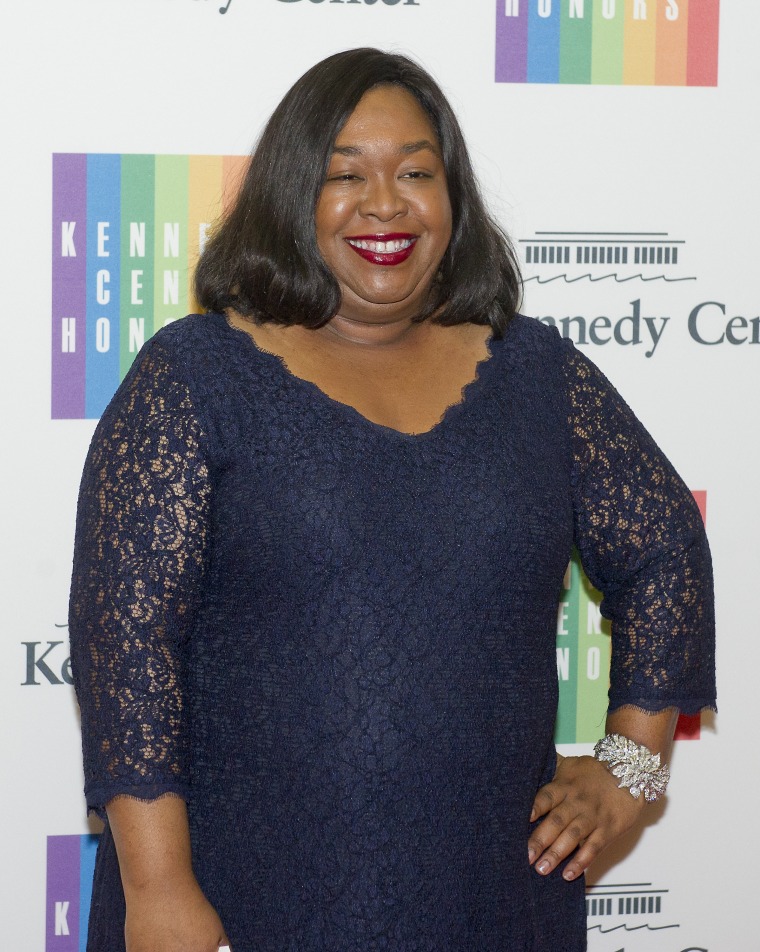 Titled "Wrought in Their Creator's Image," it begins:
When Shonda Rhimes writes her autobiography, it should be called "How to Get Away With Being an Angry Black Woman."
From there, it gets worse. The article has prompted many smart and careful responses, including Kara Brown's on the feminist site Jezebel. She writes,
It's just boggling that a New York Times television critic is unable to write about black women without calling upon three of the oldest racist stereotypes about black women.
And Margaret Lyons at Vulture, who reminds us there are just so many things wrong with the New York Times' Shonda Rhimes article. Lyons goes on to carefully enumerate each of them.
And of course, Ms. Rhimes herself, who seemed more bewildered than enraged when she took to Twitter to fact-check the Times.
Confused why @nytimes critic doesn't know identity of CREATOR of show she's reviewing. @petenowa  did u know u were "an angry black woman"?
Yep, Rhimes is not, as Stanley asserts, the angry black woman creator of Annalise Keating. That honor belongs to Pete Nowalk, a white guy! Which is why Rhimes was clearly cracking herself up with this tweet:
Apparently we can be 'angry black women' together, because I didn't know I was one either! @petenowa #LearnSomethingNewEveryday
With so many smart responses already recorded, I thought it might be valuable to try something different. What if we rewrote part of Stanley's article--nearly word-for-word--about another hotly-anticipated show in the fall lineup.
Imagine this.
Wrought in Their Creator's Image
When Aaron Sorkin writes his autobiography, it should be called "How to Get Away With Being an Angry White Man." This week, HBO announced that Mr. Sorkin's "The Newsroom" will return for its third and final season on November 9.
It is yet another series from Sorkin that showcases a powerful, intimidating white man. This one is Will McAvoy, a blustering, monologue-prone, workplace bully played by Jeff Daniels, who won an Emmy for the role in 2013. And that clinches it: Mr. Sorkin, who wrought Dan Rydell on "Sports Night" and Toby Ziegler on "The West Wing"  has done more to reset the image of white men on television than anyone since... Dr Phil.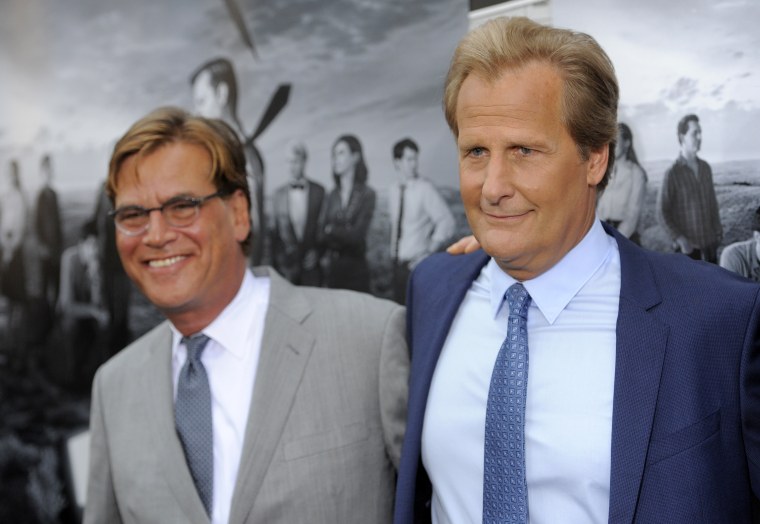 Be it Jeff Daniels on "Newsroom" or Martin Sheen on "The West Wing," Sorkin's white men can and do get angry. Although not written for TV, one of the more volcanic on-screen meltdowns in history belongs to a Sorkin white man: "You can't handle the truth!", from the Col. Nathan Jessup character played by Jack Nicholson in A Few Good Men.
Mr. Sorkin has embraced the trite-but-persistent caricature of the Angry White Man, recast it in his own image and made it enviable. His are not like the bossy, mouthy, salt-of-the-earth working-class men who have been scolding and fuming on-screen ever since Carroll O'Connor played Archie Bunker on "All in the Family." They certainly are not as benign and reassuring as Chris Traeger, the athletic and energetic bureaucrat on "Parks and Recreation."  Just think of how Traeger was literally laying the foundation for the vice-presidential campaign of Paul Ryan!
As Will McAvoy, actor Jeff Daniels, 59, is sexual--even sexy--in a slightly menacing way. But the actor doesn't look at all like the typical star of a network drama. Ignoring the narrow beauty standards some white men are held to, Mr. Sorkin chose a performer who is older, paunchier and less classically beautiful than say, Patrick Dempsey of "Grey's Anatomy," or Scott Foley, who plays Jake on "Scandal."
Nobody thinks Aaron Sorkin is holding back. He, and his characters, are walking and talking all over the place.
I'm just hoping they encounter some angry black women in the corridors. Now that would make for good TV.