On Wednesday the Senate Judiciary Committee held a hearing to address the Voting Rights Act. It is the first time Congress is addressing the issue since the Supreme Court struck down Section 4 of the act last month in Shelby County v. Holder. With this part of the law gone, states with a history of racial discrimination no longer need the federal government's approval before changing their voting laws.
Many states have already proposed new voting measures, such as voter ID laws, that may disproportionately disenfranchise minorities. The map below depicts the several states that have already rushed to change their voting laws in the wake of the Supreme Court's verdict.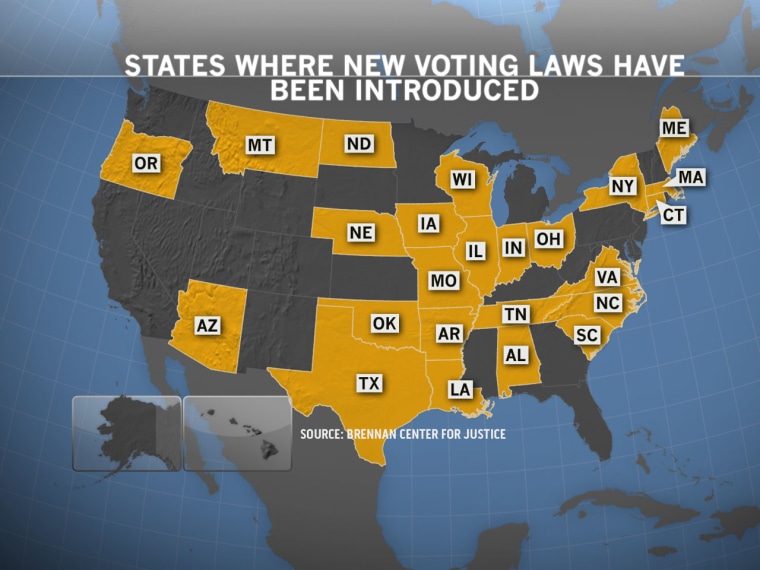 Democratic Senators Mark Pocan of Wisconsin and Kieth Ellison of Minnesota have their own proposal to protect U.S. citizens right to vote: a Constitutional amendment.
Senator Pocan explained his plan on Wednesday while speaking with msnbc's Martin Bashir.
"There is no explicit right to vote in the Constitution. If we had an explicit right to vote, any state that passes a law that makes it harder to vote would have to prove that they're not harming someone's ability to vote rather than the opposite," Pocan said. "Right now a person has to prove that they've been harmed by a state law. And it really changes the burden of proof on those states that pass these laws that really make it harder for people to vote."