The nation's most revered cadets are looking refreshingly different this year.
West Point, the prestigious military academy in New York state, graduated a record number of African-American women this year.
The 34 women received their diplomas at the ceremony on West Point campus on Saturday. Vice President Mike Pence served as the keynote speaker.
The number of black female graduates has been steadily increasing. Last year, 27 black women graduated from West Point, while six years ago, 13 black women graduated, according to CNN.
In the days leading up to the ceremony, all of the 2019 black female graduates posed for a stunning historic photo that went viral.
"It was just very overwhelming to see all of our sisters - us just standing there in solidarity," said cadet Jabreal Arrington in an interview with NBC Nightly News.
In addition to the record number of African-American women, West Point graduated a record number of Hispanics, as well as women overall.
Women were not allowed to attend West Point until 1976. The first co-ed graduating class consisted of 62 women in 1980. This year, the academy graduated its 5,000th woman.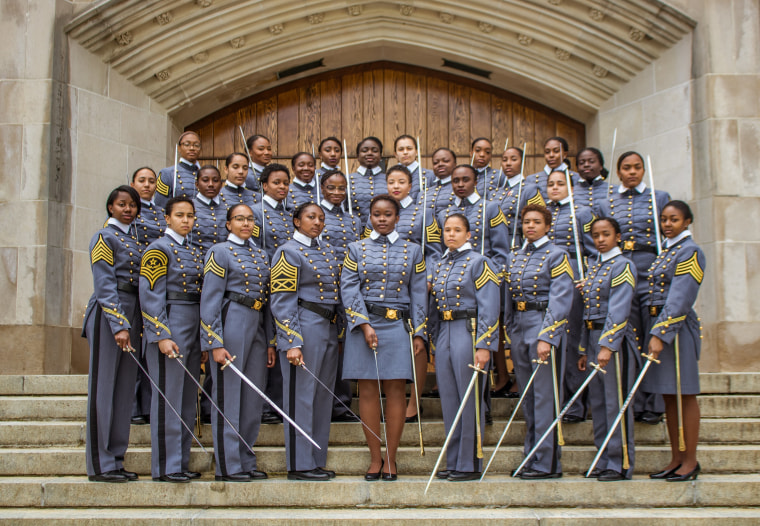 West Point spokesperson Francis DeMaro, Jr. told NBC's Know Your Value: "These 'Seasons of Firsts' are unique for these soon-to-be Army officers who will lead America's soldiers in the defense of our great nation."
However, even with the new record, black women only comprise 4 percent of the 2019 class overall. Cadets explained to NBC Nightly News that they often experienced periods of isolation during their tenure at West Point.
"I definitely struggled sometimes, because sometimes I'd be the only woman of color, or even woman in general in my classes," said cadet Bria Errington.
"It hasn't always been pretty," said cadet Tiffany Welch-Baker. "There are some moments here where you feel like 'am I worthy? Do I deserve to be here?'"
Students of West Point must undergo rigorous academic and corps training in the typical four-year program. According to the West Point website, post-graduates are commissioned as second lieutenants in the army, where they will serve on active duty for five years. They might go on to lead a Military Police unit, a small artillery fire support team, or a Military Intelligence unit.
Cadet Welch-Baker hopes that the viral photo and the record number of African-American female graduates will instil confidence in future generations of black girls, encouraging them to rise to these challenges.
"I hope those girls can see themselves in us," said cadet Welch-Baker. "I want women to be soldiers. I want these little black girls to say 'hey, I can do it too. I have the strength to defy the odds.' Which is what we did. We defied the odds."