In May of 2020, Ashirah Knapp was a young mother living on a homestead in Maine when her life was upended by the Covid-19 pandemic. To show support for her governor, Janet Mills, and to share her personal story, Knapp began writing weekly letters to Gov. Mills.
At the time, people in Maine – and across the world – were succumbing to Covid-19. Under Gov. Mill's leadership, the state had one of the highest vaccination rates and lowest deaths per capita in the country. Even so, more than 3,000 residents of Maine died from the disease.
"I began writing to the governor during a time that there was an incredible amount of anger, animosity, and frustration being directed towards the governor," Knapp recounted. "I'm all for constructive criticism, but I didn't feel she warranted it in this situation, as no one in the world knew how to get through something like this."
In the meantime, Gov. Mills was keeping a journal of her experiences and struggles. Neither the letters from Knapp nor the journal entries from Gov. Mills were meant for publication.
In 2021, veteran reporter Shannon Mullen met the governor and learned about the letters from Knapp.
"I found Governor Mills to be unguarded, unpretentious and intuitive with both a brilliant mind and an enviable wit," Mullen told Know Your Value. "She [told me] the letters [from Knapp] were simple and personal, and they'd helped keep her grounded and feeling connected to her constituents through the Covid crisis … we don't hear about people's letters reaching politicians, let alone how they're affected by them."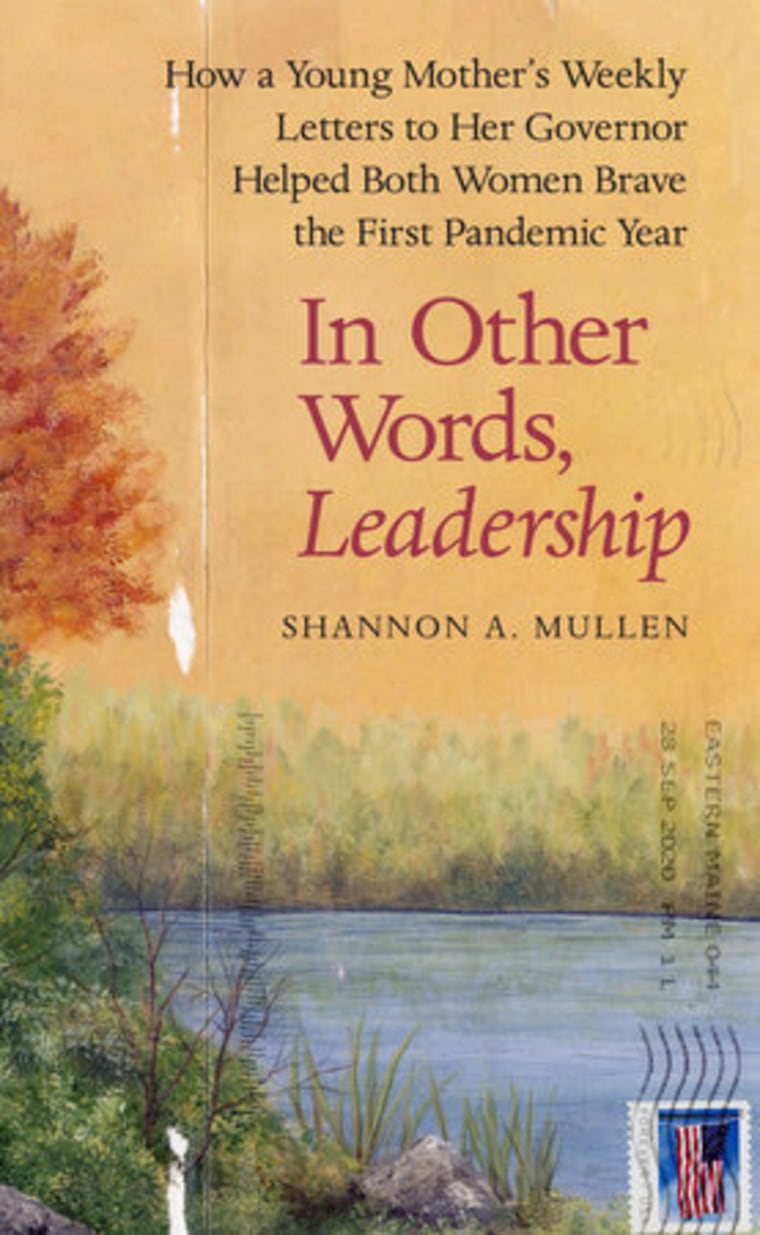 With both women's permission, Mullen weaved their stories together and wrote the book, "In Other Words, Leadership: How a Young Mother's Weekly Letters to Her Governor Helped Both Women Brave the First Pandemic Year."
"I hope readers will remember the power of civility, compassion and human connection [after reading this book]," said Mullen.
Know Your Value spoke with both Knapp and Gov. Mills about leadership, the role their mutual support has meant and lessons from the book.
The conversation is below and has been edited for brevity and clarity.
Know Your Value: How significant was the support you received from each other during the Covid-19 pandemic?
Gov. Mills: Knapp wrote me more than 40 handwritten letters over a year, and I looked forward to each of them. It was like in school, as a kid, you had pen pals in different countries or different states, and you'd feel like you know them, even if you'd never met them.
I felt like [Knapp] and I knew each other. Her letters were a gift — a reminder that, even though we were physically separated from one another — Maine people were taking care of each other. [Knapp] reminded me of that every time she wrote to me. And even though her daily ups and downs were different from mine, each of her letters showed me support.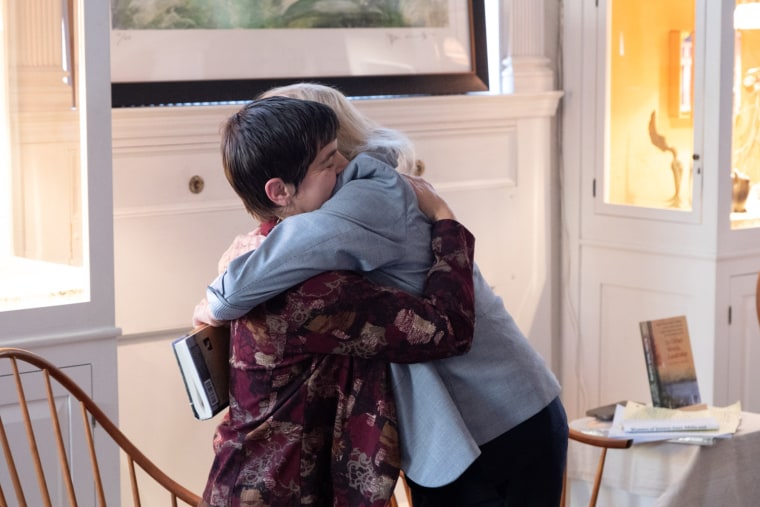 Knapp: The governor was making sensible choices and doing the best that she or anyone else knew how to do. My impetus in writing was to offer the governor a steady stream of support in the face of what I knew would be continued hostility coming at her. In order for the letters to be real and have depth, I had to make them personal. The pandemic didn't feel like a time to hold back on sharing, communicating and reaching out to relate to another person.
The governor has a lot of stories about being a woman working in a man's world. Her experience is precious and once this generation of women passes on, there will never be another with the same perspective.
Know Your Value: What was the most important lesson about leadership you learned from the pandemic?
Knapp: One of my biggest takeaways on leadership from the Covid-19 pandemic is to use my voice more often, more quickly, and more loudly than before. I don't know how much time I have left; if something needs to be said, done or changed, I'd better take the opportunity because if I don't, who knows if and when that chance will come again.
Gov. Mills: In her last letter to me, [Knapp] wrote, "While many people just want to see the pandemic behind them and forget the whole of it, there are also those of us who will let the emotions and lessons stay with us. The experience is one that shouldn't be forgotten."
Every crisis has its leaders. It is important that we remember the true leaders who rose to the occasion in Maine and elsewhere during the pandemic — unsung heroes like [Knapp]. Those people are leaders who kept our state hopeful and moving forward in different, meaningful and effective ways.
Know Your Value: Gov. Mills, during the lockdown in 2020 when a bar owner read your cell phone number on Tucker Carlson's show, how did you face such extreme views, not only as governor, but personally as well?
Gov. Mills: As a public official, you will always face people who disagree with you. I also know that you can't respond to every bit of criticism, some of which is intended merely to distract you from the job at hand.
You have to pick your battles and not lose focus. During particularly challenging times, I remember my values; to disagree without dehumanizing; to be unafraid of criticism and to accept it when it is deserved. My office stayed focused on facts and science; that was our North Star that navigated us to safety on rough seas during the pandemic.
Know Your Value: Gov. Mills, in 2019 you became the first woman governor of Maine at the age of 71, now serving your second term. What advice do you have for women over 50 who want to do something new to further their careers?
Mills: My advice is to be unafraid. We (women over 50) have a lot to offer and too often we are afraid of not succeeding or afraid of making a mistake or a misstep. Making a difference might mean taking a leap of faith into the unknown, but it also might make it easier for someone else to follow in your footsteps.
That is how the world changes for the better. It is a good time for every woman over 50 to think about public service, reassessing priorities and putting your life experience to work. Just go for it!