It wasn't until I grew older did I recognize how much my mother captures the essence of what it means to be a Know Your Value woman. I've always known that she's intelligent and confident, caring and capable. But in my adulthood, I've been able to see my mom in a new light. She became more than just my mom, she became a friend, a mentor and a role model.
For as long as I can remember, my mom, Chantel Boone, worked and took care of my older brother and me in our hometown of Elkhart, Indiana. Work was important to her, but so were her children and her husband. She found ways to work that were conducive to being a full-time mother of two. Her first job after having kids was being self-employed as an artist and interior painter.
I remember when I was a little girl, my mom would pick me up from school, and instead of going home, she would take me to the house she was working on at the time. She would have my easy-bake oven out for me and made sure I was in her sight.
I would play. She would paint. Every once in a while, I would call up to her while she was working up on her ladder, "Hey Mom!"
"Yes, Lauren?," she'd ask as she turned around. She'd be glistening with beads of sweat, covered in paint from head to toe, with her paint brush in one hand and holding the ladder with the other.
"Would you like to come have some brownies I just made?!" I would holler up, looking into her blue eyes from my own.
She would smile, say, "Sure, babe," wipe the sweat and paint off her forehead, and climb down the ladder. She was visibly fatigued, but we'd sit on the floor eating our easy-bake dessert. She'd ask me more about my day and listen to my stories.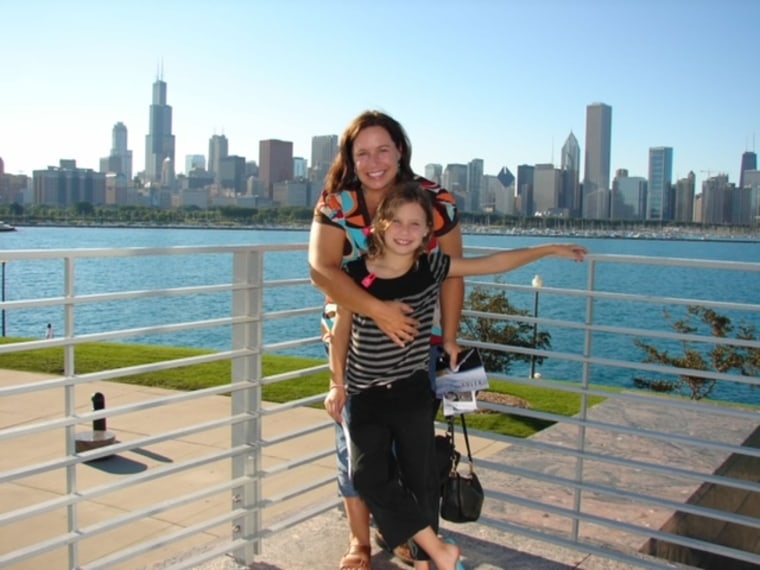 After our snack, she would finish up painting, and we would head home together. It wasn't easy for her, and I never recognized how challenging it truly was until recently. My mom would be exhausted after working 40+ hours a week, yet she rarely showed how tired she was in front of me.
Once we returned home, she would cook, clean, help my brother and me with homework and then put us to bed. And finally at the end of the day, she would always run a bath for herself to recharge, showing me the importance of self-care.
I look back on those memories from 20 years ago and think about how much more I've learned about my mom since. I learned that being an artist was her second job, and that she had made a huge career pivot to raise a family. Prior to being an artist, she worked in the corporate world as a sales and marketing specialist -- her first job out of college. She would wear pantsuits and heels every day, attend quarterly meetings, and occasionally travel to Europe for conferences.
She's told me it wasn't an easy decision to leave her corporate life behind, and raise kids in a small town and wear sneakers and sweatsuits every day, but it was best for our family at the time.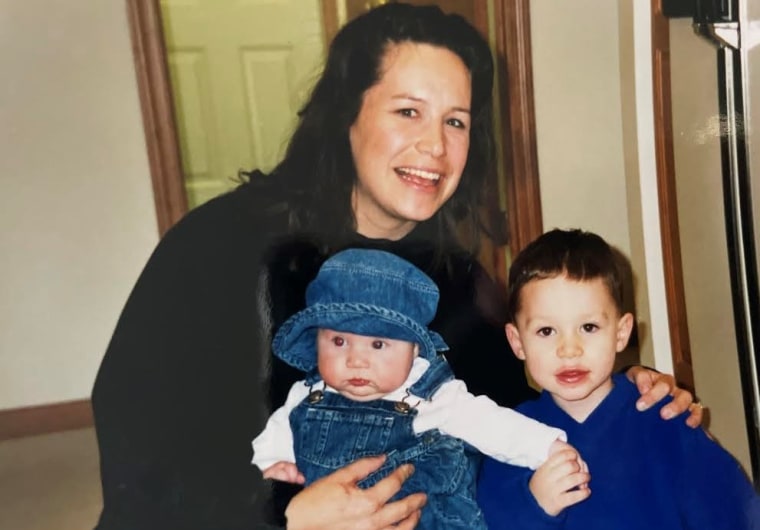 My mom loved being an artist. However, after over a decade of painting nearly everyone's home in our town, my mom started to feel pain in her wrist and hand. Carpal-tunnel syndrome eventually caused her to give up painting when I was 13 years old.
I remember her having the carpal tunnel surgery, constantly icing her wrist and hoping she would be able to paint again. Unfortunately, being an artist wasn't a possibility for her anymore.
But seemingly as swiftly as she pivoted from corporate woman to artist, she began studying to become a real estate agent.
As my brother and I would sit and do our homework at the dining room table, our mom would sit with us and study for her real estate exam. She always found a way to be right there with us, while at the same time bettering herself – and her own career dreams.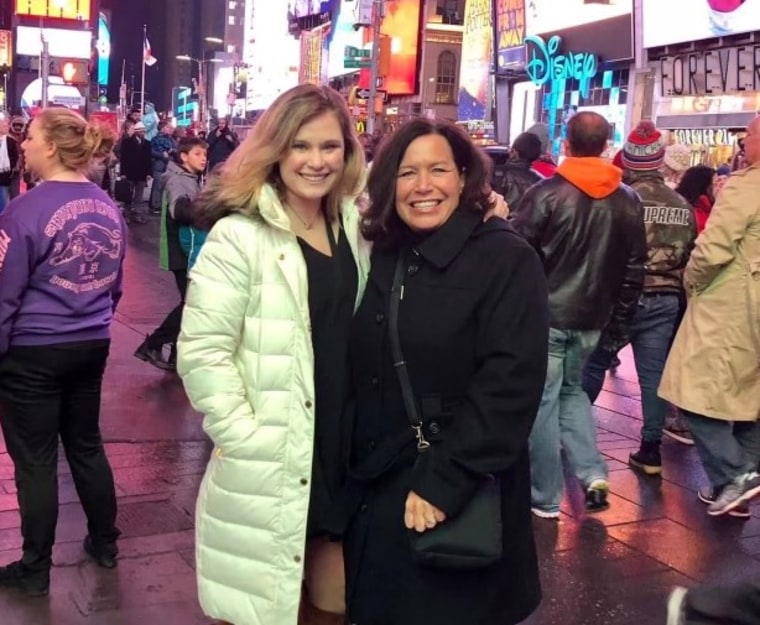 At 40 years old, in 2010, she passed her real estate exam and launched a brand new career selling homes. She quickly worked her way up to be one of the top real estate brokers in northern Indiana, showing me that with dedication and hard work, comes success. She continues to work in real estate to this day.
I've always tried to emulate my mom, who is now 54. Her communication and problem-solving skills, and her adaptability and confidence.
My mom taught me to be powerful and independent. She taught me how to work hard and communicate effectively with my bosses. And she's always reminded me of my worth. She taught me, and still reminds me, that those in power also had to start somewhere. And she has taught me that our career runways are long, and, yes, life will throw you curve balls – but that I am more than equipped to handle them.
My mom taught me the importance of knowing my own value -- by showing me that she knows her own. She's a hardworking and dynamic professional. She's a wife, grandmother, and a daughter.
And most importantly to me, she's my mom.
Lauren Boone is a booking producer for MSNBC's "Morning Joe."