Olympic bronze medalist fencer Ibtihaj Muhammad knows that an act of kindness can change the world. And she is hoping to impart that message to as many children as possible.
That's why she wrote the book, "The Kindest Red: A Story of Hijab and Friendship," which came out earlier this month. It's the sequel to her New York Times children's bestseller, "The Proudest Blue."
The book tells the story of a young girl, Faizah, who can't wait for picture day at school. She plans on wearing a special red dress that was passed down from her mother and sister. But when it's time for sibling pictures, Faizah realizes that she and her older sister, Asiya, don't match like her classmates do with their siblings. With the help of her classmates, and inspired by Asiya's hijab, Faizah learns how kindness can make a big difference.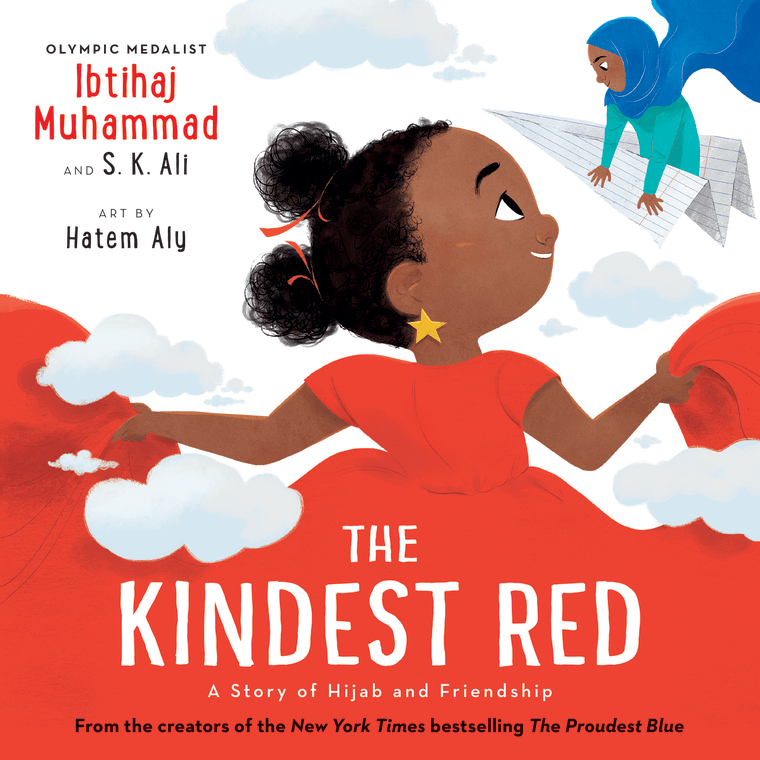 Know Your Value recently chatted with Muhammad, 37, about her new book, her upbringing in a predominantly-white New Jersey suburb, the biggest myth facing female Muslim athletes, what's next for the Olympic medalist and more.
Below is the interview, which has been edited for brevity and clarity:
Know Your Value: What inspired you to write "The Kindest Red," and what do you want young readers to take away from the book?
Ibtihaj Muhammad: After the release of "The Proudest Blue," I knew that I wanted readers to follow more of Faizah's adventures. With "The Proudest Blue," I wanted children who looked like me to see themselves in a book, and to take pride in the things that make them different than everyone else. In "The Kindest Red," I wanted to tell a story of the joy in being kind to others.
Know Your Value: In one part of the book, a girl named Sophie pulls off the sash of her dress at school and gives it to the main character, Faizah, so she can make a hijab out of it to match her sister for picture day. The narrator notes, "I want a kind world. A world where kindness passes from one to another…" Do you feel like you grew up in this type of kind world? What was it like growing up in a mostly white suburb in New Jersey wearing a hijab? What were the main challenges and what did you learn?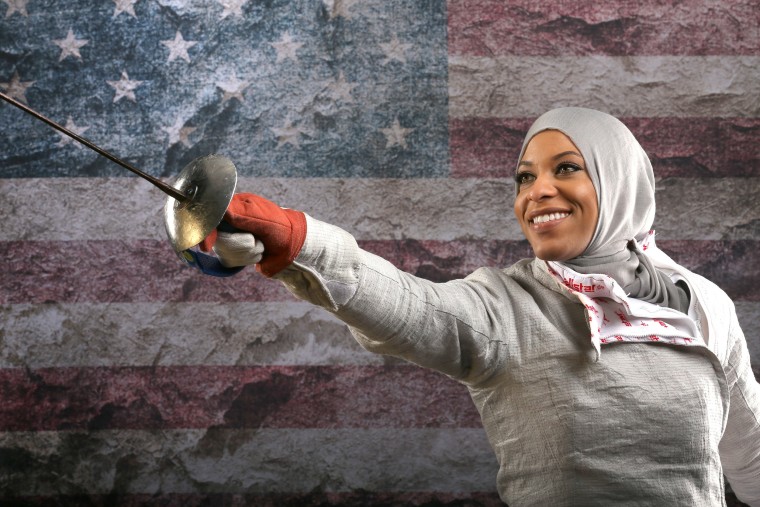 Muhammad: I grew up in the kind of family where kindness was woven into the fabric of everything we do. My sisters and I constantly shared things like hijabs or hair ties, and even now we look on those memories fondly, seeing how kindness starts at home. In middle school, I saw how my faith had the power to change how people saw me, and it took a long time to brush off the looks or hurtful comments, but it was the kindness that I found in my family that buoyed me throughout those years, and still does to this day.
Know Your Value: Aside from kindness, family is also a central theme in the book. You come from a family of five kids. What important family values did your parents teach and instill in you?
Muhammad: Faith, pride and tenacity. My family has always been my biggest cheerleaders, and I wanted this book to be in part a celebration of family.
Know Your Value: What is the biggest myth about female Muslim athletes?
Muhammad: That we don't exist. One of the cool things about sports is we can all be athletes, despite things like gender or faith. I'm hoping to challenge misconceptions people have about Muslim women, but more importantly challenge the notion within our community that sport isn't a space for us.
Know Your Value: What is next for you? What do you want to accomplish in 2023?
Muhammad: I'm on a big book tour for "The Kindest Red," visiting cities around the country. I'm excited to share the messages of the book with young readers and hope to encourage their limitless imagination in creating the future they want to see.