February is here, and I've been thinking a lot about the lessons I want to impart to my 9-year-old daughter. Practicing hope is something I encourage and teach her to do daily. But, this year, as I look at the state of the world around me, I can't help but feel a certain irony in the celebration of Black History Month.
What do I mean? We begin every year with milestones like Martin Luther King Jr. Day and Black History Month meant to preserve the legacy of Black Americans. Meanwhile, in Florida, the AP high school curriculum on African-American history has been revised amid an uproar from conservative critics. In other states, lawmakers have made moves to ban "discomfort" in school lesson plans, even though the treatment of Black people throughout American history is, yes, uncomfortable. Top that off with the moral outrage surrounding yet another Black man dead at the hands of police, and you might begin to ask yourself some questions.
For example, how can we celebrate Black history at a time when it feels like suggesting anything about America's past that makes people "uncomfortable" is somehow inappropriate? The answer, as with so many things, is that the onus falls to us to keep the memory of our ancestors, our heroes, alive. It is our responsibility to make sure our children learn the inconvenient truth.
As a Black woman, a Black mother, and a Black professional who works in diversity, equity, and inclusion, I've encountered a lifetime of feeling "inconvenient." Inconveniently expecting change, inconveniently expecting a seat at the table, inconveniently writing public opinions about inequity and racism, inconveniently hoping for others to actually demand the change they mentioned on social media or in their publicly amplified corporate statements.
From the burning outrage and awakening following George Floyd's death in 2020, the pendulum has seemed to swing to the farthest reach back towards passivity. As swiftly as people rushed to share black squares on their profile page, march through the streets, sign a petition, promise to join a book club, or even erect "Black Lives Matter" signs on their manicured lawns, it appears many of us just as swiftly retreated to the comforts of predictable allyship.
In 1968, the same year that Dr. King was murdered, President Lyndon Johnson instituted the Kerner Commission to better understand the state of racial unrest in the nation. The report declared that "white racism—not Black anger—turned the key that unlocked urban American turmoil. Bad policing practices, a flawed justice system, unscrupulous consumer credit practices, poor or inadequate housing, high unemployment, voter suppression, and other culturally embedded forms of racial discrimination all converged to propel violent upheaval." However, despite the fact that the report was initially a sensation, even becoming a best-selling book, the recommendations it contained were never pursued.
In 2018, 50 years after the release of the initial Kerner report, a separate study by the Milton Eisenhower Foundation was done to see just how far we'd come. It concluded that conditions for Black Americans had actually worsened. "In 2017, Black unemployment was higher than in 1968, as was the rate of incarcerated individuals who were Black. The wealth gap had also increased substantially, with the median white family having 10 times more wealth than the median Black family." Imagine, for all of our "progress," the plight of many Black Americans being worse than in an era dominated by Jim Crow. Fast forward to the summer of 2020. Fast forward to today. It's why finding hope so often feels like a herculean effort.
I don't have all the answers. What I do have is an insatiable desire to work towards actual progress, the curiosity to ask more questions, and the audacity to believe in practicing hope as a discipline. I am working to instill the same in my daughter, with the aspiration that she and her generation will leave the world better than the one we've handed to them.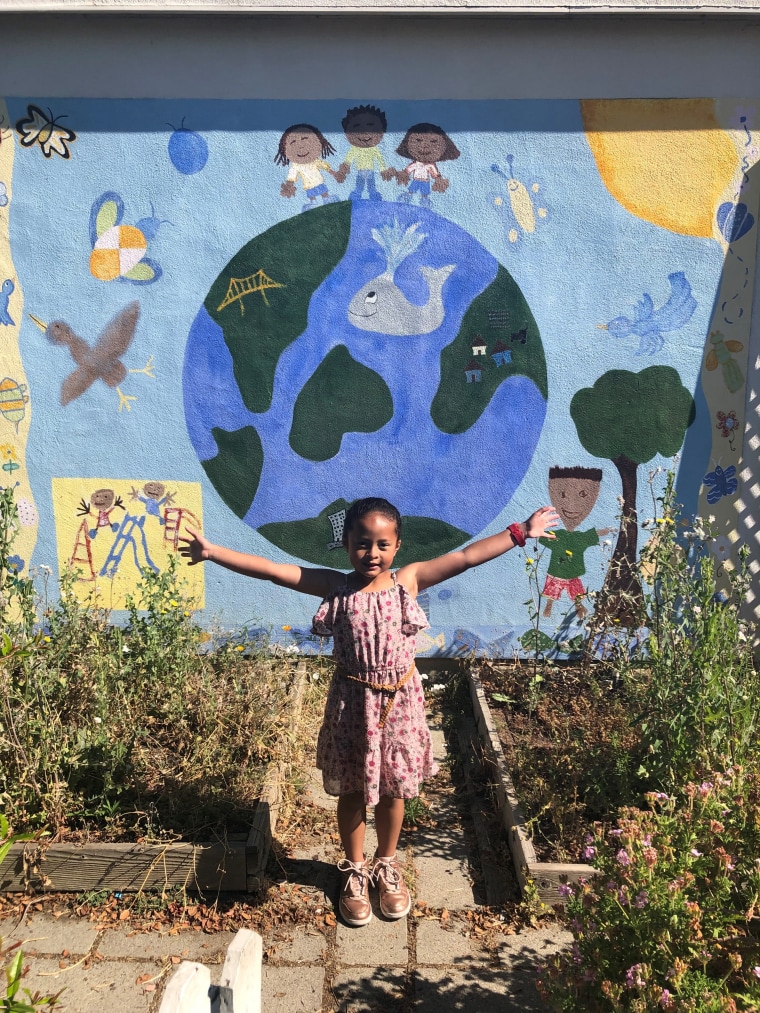 For my family, that means taking time to have conversations, not only about Black History, but about how the racism in America's history continues to affect us today. It means introducing her to experiences and materials outside of the confines of public school curriculum. Oakland, nearby where we live here in the Bay Area, is the birthplace of the Black Panther Party, and is rich in its history of activism and culture. Both the Oakland Museum of California and the African American Museum and Library at Oakland offer hands-on opportunities for education that our family engages in annually. It means sitting down as a family to watch the 1619 Project docuseries. It means taking part in activities put on by our local Benicia Black Lives Matter organization.
Whatever the celebration of Black History Month looks like for you, perhaps the most intentional message we should impart is simply that it doesn't have to be this way. My greatest ambition is that Audrey, my 9-year-old daughter, and the changemakers like her, wake up every day to find hope, taking great pleasure in being as "inconvenient" as possible.