When I was in middle school, my parents made the decision to move our family from Santiago, Chile, to the U.S. – leaving behind loved ones, friends and familiar surroundings. They did this for the benefit of their children's future.
As an 11-year-old who spoke primarily Spanish, my English was rusty and slow. But my excitement to be part of this new culture helped me assimilate quickly. I had always wondered what the American dream actually meant – and it didn't disappoint.
From winning awards for accelerated reading (who knew this was a thing here?), to competing on a state level for writing awards, to becoming involved in extracurricular activities that championed healthy competition and an emphasis on self-development – I fell in love with this country.
By the time I was in high school – like many other juniors – I was hoping to get into the right college. I focused on being involved and working hard on my grades. I was confident I was on the right path. I had everything going for me academically, except a legal status, I would later find out.
When I learned of my reality near college application time, I felt defeated and hopeless. I felt suffocated - I couldn't let my efforts and hard work go in vain. I tried everything and anything to put myself through college, although I didn't have access to apply for government or private loans, or any sort of aid.
If my Hispanic background has taught me anything, it's the ability to have a laser focus in making a goal a reality, no matter how unattainable it seems. Many times over, my mother and grandmother stressed the power of this belief: "Where there is a will there's a way, as long as you work hard." That motto helped me build resilience and strength whenever it seemed like I was swimming upstream.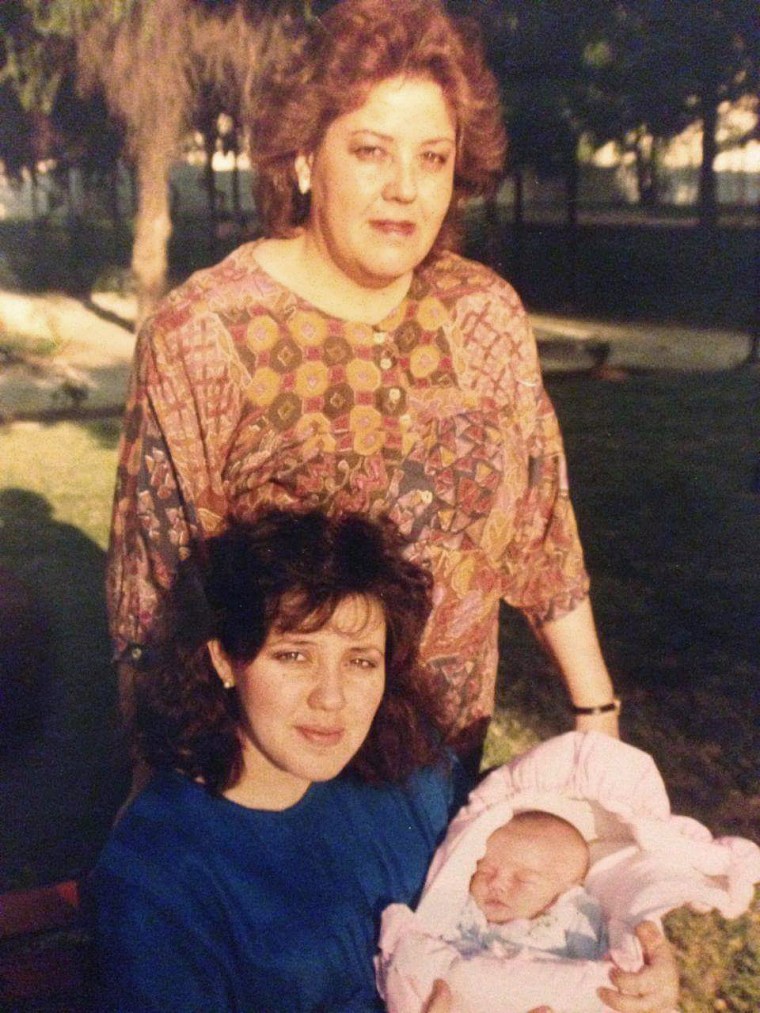 That inspiration – and a little faith – helped me create opportunities for success despite my circumstances. Since I couldn't work legally, I worked for myself selling Mary Kay cosmetics and skin care. I built my business through cold calls and referrals, training and hiring other women around rural Ohio as an 18-year-old. I was building a team and paying my way through college with the help of private scholarships, writing contests that awarded cash prizes, and finding creative ways to pay for tuition.
Three-and-a-half years later, I graduated from Miami University in Ohio. But it was also the summer I spent in New York City before I graduated that helped pave the way toward my professional goals. I interned (unpaid) at P. Diddy's Blue Flame Agency, MTV Networks and worked four side jobs.
A few months later, with a work permit in hand through the government program, Deferred Action for Childhood Arrivals (DACA), I was accepted into the NBC Page Program in New York City. After rotating throughout several different shows as part of my time as an NBC Page, I finally landed a coveted assignment at "Morning Joe" where I've been ever since.
I would have never been able to achieve those things without grit, scrappiness and a knack for hard work – all things I owe to my Hispanic background and the values instilled by my family.
Yet growing up in this country, I've always found myself caught between two cultures. Once I lost my Spanish accent, and after four years in a predominantly white high school, I felt fully assimilated into the American culture.
But at times, I also felt a sense of guilt – worried that I had "lost" my Hispanic roots. It wasn't until I moved to New York City permanently, at the age of 21, that I found myself yearning to reconnect with that part of my background. I missed the warmth of my culture – the innate sense of community – and their values of humility and mental toughness.
I am proud to be Latina, I'm proud to be an immigrant and I am proud to represent two cultures – even if it felt like I was stuck between them for a time. Finding your identify comes from embracing your own unique narrative and life experiences – not conforming to a preexisting mold of what is expected of you.
My advice to young Latinas out there trying to find their way: Never lose sight of your goals no matter what obstacles are in front of you. You'll face stereotypes. Kick them to the curb. Be limitless in your ability to dream the life you want for yourself – go out there and become it.
Embrace challenges – they're really opportunities to find your voice. Every young woman needs to dig deep to find her unique voice and, most importantly, use it.
Although Latinas have a tougher outlook in the workplace – they're still paid 54 cents to a man's dollar on average – Millennial women and the generation that follows have more power than ever to change that by advocating for themselves from the start.
There is no doubt Latinas have a hunger to succeed, but it's time to translate that sense of confidence into effective language that will advance us. Be confident in advocating for yourself every step of the way.
I take great pride in being an immigrant. I am more self-aware than ever of the sacrifices my family went through to put me in a position where I can create the life I want. I make my choices with their struggle in mind.
Being a Latina can mean so many wonderful things. For me it's knowing the value of family, the importance of building trust, working hard and never giving up. And for that, I'll never stop being thankful.