When you think about gender equality in the workplace, your mind probably goes right to different opportunities and outcomes for women and men.
But what about the unequal experiences among women?
This Hispanic Heritage Month, we're examining the inequalities that Latina women in the workplace face, and how they have been exacerbated over the last 19 months.
When Covid-19 spread around the world and millions of companies laid off workers, Latina women were let go at a disproportionate rate. Overrepresentation in the hardest-hit industries is to blame – but so is shouldering the care of dependents. For those still in the workforce, there was added pressure to manage family obligations, causing many Latinas to leave out of desperation. Then there's the roadblock of pay: Latina women are substantially undercompensated (and were before the pandemic). Latinas earn $0.55 for every dollar that white men earn – a wage gap that has hardly budged in 30-years. With Latinas resigning and being laid off at a higher rate than any other working demographic, this pay disparity is only getting worse, causing added financial stress during a time when they are already struggling.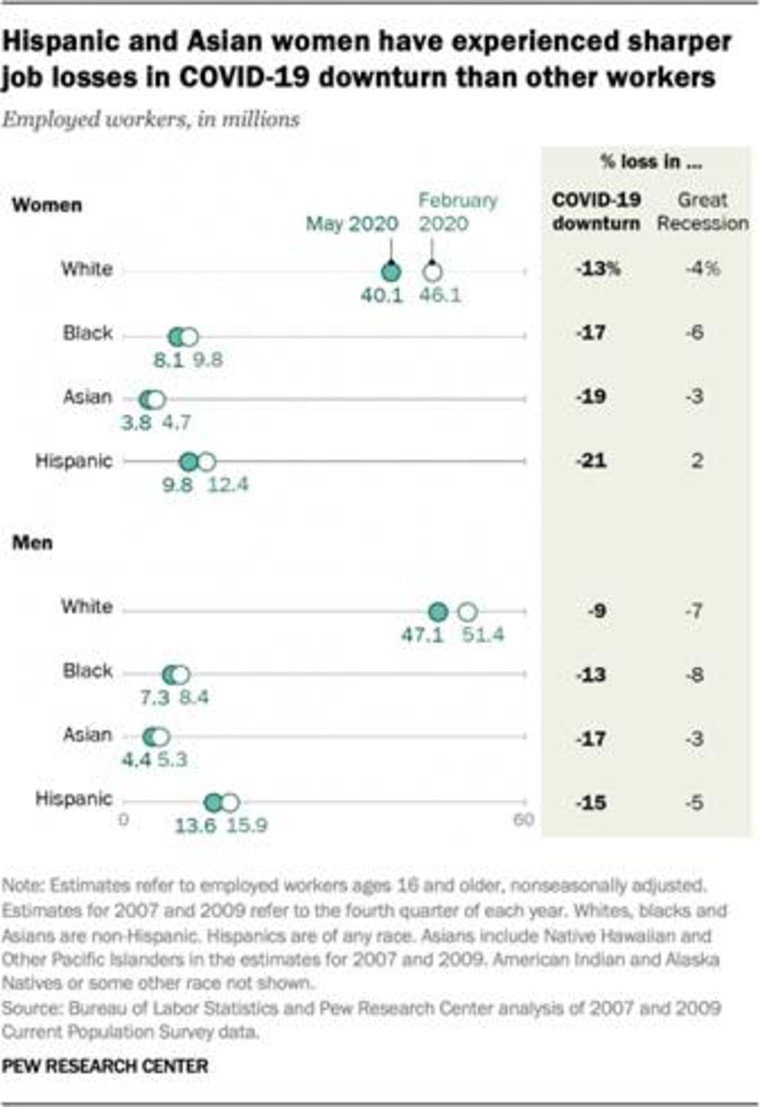 While Covid-19 has only amplified roadblocks Latinas face, changes need to be made to achieve real progress.
Getting to the root of the issue
To find a solution that lasts, it's important to look at some of the root causes for Latinas' unequal experience. The UCLA Latino Policy and Politics Initiative recently set out to determine why Latinas are leaving the workforce since the outbreak of Covid-19. Here's what they found:
-Latinas are disproportionately employed in industries that closed due to the pandemic, such as leisure and hospitality.
-A lack of access to education and training opportunities decreased Latinas' participation in the labor force.
-Latinas are disproportionately responsible for being caretakers at home. That burden became heavier during the pandemic when schools and daycares closed.
The Latina Experience
For those who are employed, what role does corporate culture play in Latinas' experience? Plenty of Latinas say that conventional definitions of professionalism are stifling. For example, Network of Executive Women (NEW) found that 53 percent of Latinas say that "executive presence" (a desired leadership quality of presenting with confidence and authority) means conforming to traditionally white, male standards. This means that the majority of Latinas in the workforce don't feel they can be themselves and be valued at the same time.
NEW found four aspects of the Latina experience that hinder success at work:
Bias. Most Latina women say that their goal is to be an expert in their field. Yet, they are held back by assumptions that their cultural identifiers indicate a lack of intelligence, or they aren't interested in advancing their career.
Social collateral. Many Latinas have a natural respect for authority, due to their upbringing. This can make it challenging for Latinas to ask for credit when credit is due.
The corporate script. Many Latinas feel as though they have to conceal their accent and natural persona (code switch) to fit in and be respected at work.
Emotional intelligence. Many Latinas believe they have emotional intelligence, but that it is questioned at work.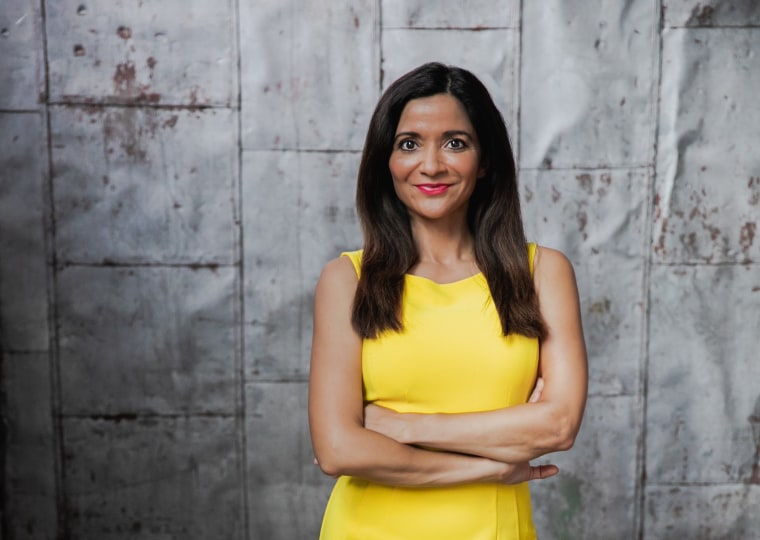 So, what can organizations do to elevate Latina women?
For an organization to elevate Latinas at work, they must take a deep look into their processes and policies. During a time when racial tensions are high, many organizations appear to be "fixing" issues on the surface level – saying they care equality and inclusion – but they aren't taking concrete steps to fix the core issues.
Catalyst, a research and advisory organization that works to advance women in business, detailed four ways managers can make an effort to understand the Latina experience and support their success at work.
Assess your current demographics. How well does your organization represent Latinas? Ask your HR department for statistics to gain insight into the talent you currently employ. This will help you discover where efforts need to be concentrated.
Understand the business case. Make sure executives have a clear understanding of the business case for recruiting, retaining, and advancing Latinas at work.
Be aware of diversity. Try to get to know everyone who reports to you on a personal level. This will help eliminate biases and generalizations about individuals who belong to certain groups.
Recognize accomplishments. Talented employees should be celebrated. When successful individuals are given viability, they will have more opportunities for advancement.
In addition to Catalyst's suggestions, organizations must examine the income rates of their Latina employees and how they compare to that of white men. …And then make adjustments for parity.
Finally, organizations must recognize the importance of family to Latinas. When schools closed to help stop the spread of Covid-19 and keep children safe, many Latina women heeded the call to care for their families and voluntarily left their positions. Family is of utmost importance in Latina culture and women are traditionally expected to be caregivers for their children and their parents as they age. To meet mothers where they are, it's important that organizations provide access to affordable childcare, allow their employees to integrate family into work life where possible, and offer flexible work options (remote work, flexible hours). This will allow Latinas – and all other employees – to give care and attention to their work and home lives.
This Hispanic Heritage Month, organizations should take a deep look into the way their processes and policies hinder Latina women and determine where they can make changes to close the wage gap, support career success, and be understanding of the caretaker role that many Latina women have.
Let's stop asking Latinas to check their identity at the door. And let's start celebrating what they bring to the table. In the words of Sonia Sotomayor, Associate Justice of the Supreme Court, "The Latina in me is an ember that blazes forever."
Selena Rezvani is a women's leadership speaker and author of the award-winning book, Pushback: How Smart Women Ask – And Stand Up – For What They Want (Jossey-Bass, 2012). Through in-person training and online courses via LinkedIn Learning, Selena teaches professionals how to be fierce self-advocates and carve out leadership paths on their own terms. Follow her on TikTok, Instagram and LinkedIn.