Mika Brzezinski and Daniela Pierre-Bravo wrote their book "Earn It!" to help women in their 20s and beyond grow their career. Now, they have a new space to reach this audience further with the launch of their Cosmopolitan column, "Am I Getting Fired?"
The column will answer questions from readers who are in their first, second or third job of their career.
"It's a vulnerable time, and we are going to help navigate it...the raw, real, nitty gritty questions. Nothing is off limits," said Brzezinski.
In the latest issue of Cosmopolitan, the Know Your Value founder and Pierre-Bravo, the platform's millennial contributor, give their best advice to readers who are facing major work dilemmas.
This included an accountant who made a huge financial mistake, a photographer who accidentally broke an expensive piece of equipment and an employee who bragged to her boss about partying the weekend away and missing her graduation ceremony. Ouch!
Here's how these readers can bounce back, according to Brzezinski and Pierre-Bravo: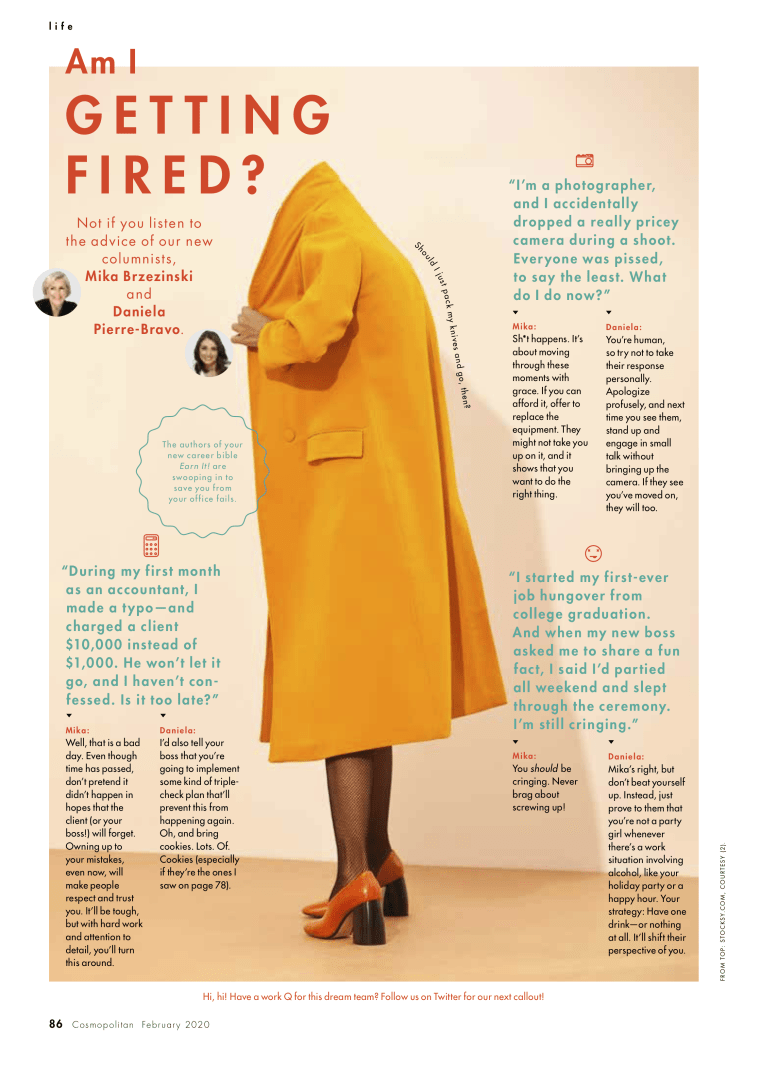 Do you have a question for this dream team? Follow Cosmopolitan on Twitter for the next call out, or DM or tweet your questions to Know Your Value.