Lisa Price might be sweet and unassuming in person, but she has conquered money problems, racial bias and unbelievable odds to become a successful businesswoman.
In the early 1990s, Price had the dream of creating a series of hair, body and beauty products made in her Brooklyn kitchen. Today, she has turned her dream into the successful company, Carol's Daughter, which has 1,800 employees. And in 2014, she sold her brand to cosmetics giant L'Oréal. At the time, the business was valued at $27 million.
Price remains kind and humble on principle. She is also a business owner of color, which makes her stand out in today's landscape where there are no African-American women CEOs in the Fortune 500.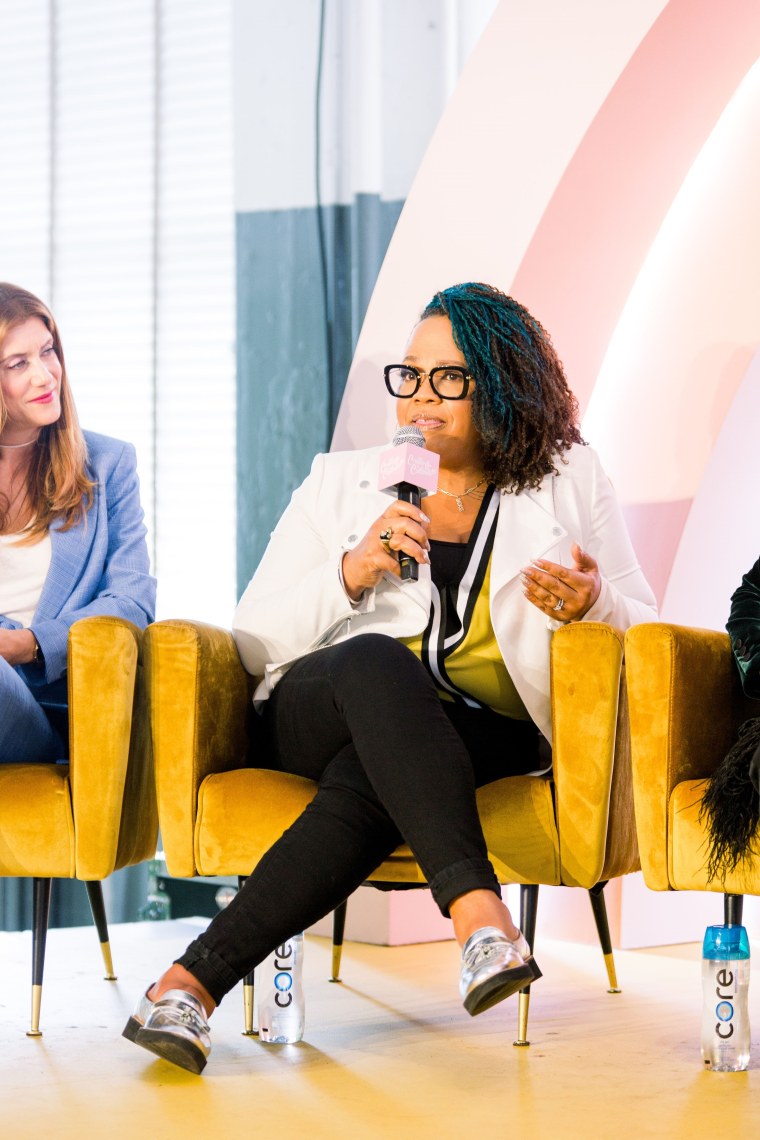 Price recently spoke to Know Your Value at the Create & Cultivate event, a women's entrepreneurial conference in New York City, about how she succeeded while fighting isolation and prejudice in the industry, as well as pressures to change her personality.
Here were her takeaways:
Don't isolate yourself.
It's easy for women in business to get wrapped up in their work, which creates isolation.
"When you're at home, you don't know that other people are having the same kinds of issues," she said. "You tend to think, 'well if you were smarter, if you knew more, if you had more money,' you think that it's you. But you come to something like [the Create & Cultivate event] and say, 'hey, this person is having HR issues like me,' or 'this person needs a supplier just like I do.' It takes that stress away. It takes away that guilt and that blame."
"Numbers always speak louder than any prejudice."
Throughout her career, Price has been the only woman of color in the room many, many times. Her secret is staying focused.
"It's about knowing that there are preconceived ideas that people will have when you walk in the room, and not focusing on them," she said. "You focus on your business, you focus on your numbers. Numbers always speak louder than any prejudice … Whatever bias someone has, you have no control over it."
Uplift the next generation.
While you shouldn't obsess over potential prejudice in the pitch room, it's an imperative to uplift fellow women of color, Price said.
"When you get to be in a position of influence, you make that it's easier for the next person," she said. "You can put them at ease because they see you sitting there. That's the ultimate goal, to mix up the room where you pitch."
Price has many business proteges, including Ada Rojas, a young entrepreneur and lifestyle influencer behind the hair care line Botanika Beauty.
RELATED: Attention entrepreneurs: Don't make these 5 mistakes in the pitch room
"Keep the founder's voice in your brand."
Price has maintained a firm management hand in Carol's Daughter, despite the acquisition by L'Oréal.
"A tree can bear a flower and if you spend time gazing at the flower, giving the flower food and water, but if you don't focus on the roots, eventually there will be no tree," Price said. "I want to make sure that the foundation is solid when I decide to walk out the door at some point."
Kindness wins.
There's a wave of encouragement for women to be confident and to ask for what they want, but that doesn't mean they have to be cruel or uncaring in order to make it in business.
Price is naturally approachable. While she has had to change her management style over the years, she never had to become a "b---h."
"I rejected it, in that I wasn't going to change my personality to be a different person," she said. "However, I did accept, unfortunately, that my style wasn't appropriate."
Price looked to her friend Oprah Winfrey for guidance. She saw the media tycoon on TV in a behind-the-scenes OWN network special, where Oprah could be seen managing her team.
"It gave me a visual of someone who is a leader who had the respect of her team, who was exacting in the work she was getting done, never a b---h. I thought, I can be that."