In my new book, "Be Fearless: Five Principles for a Life of Breakthroughs and Purpose," I open with a short reflection on the most powerful model of fearlessness in my life: my mom.
I was the youngest of four children being raised by my single mom, who, absent of a college degree and coming of age at a time when professional opportunities were significantly limited for women, worked tirelessly as a waitress to do what she could to provide for our family.
Lacking the benefit of child support, she often worked two shifts: lunch and dinner. While she would have preferred to work the day shift as a waitress and have her evenings free to be with us, there was never enough tip money to be made at lunch to pay the bills.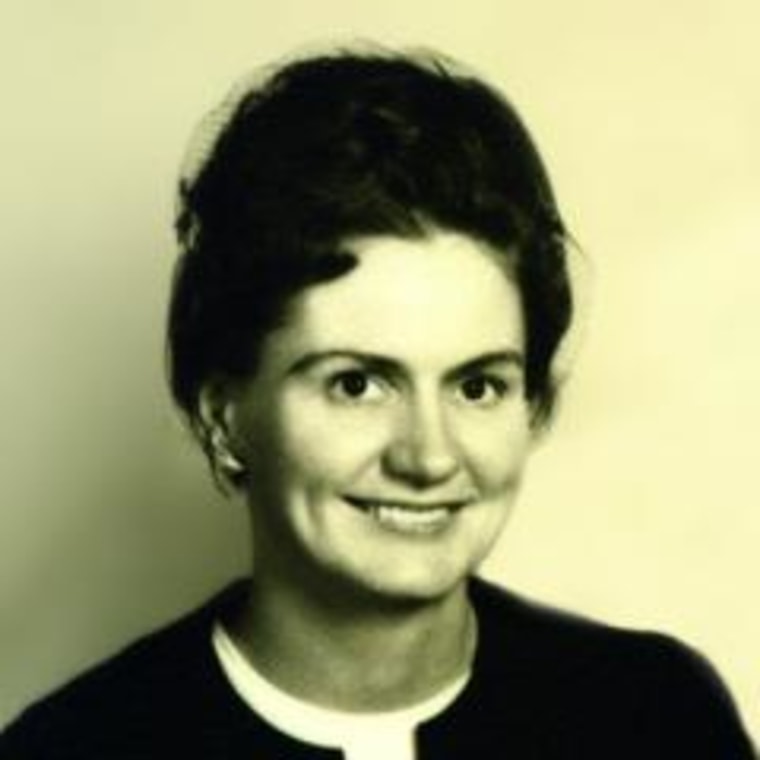 Typically, as I would come home from school, my mom was getting ready to go to work for the evening. As time went by and I entered middle school, my older siblings took on their own jobs after school. As my mother prepared to leave the house knowing I would be on my own for the evening, she would often look me in the eye and say, "Jeannie, since I can't be here tonight, I need to count on you to do the right thing."
RELATED: Jean Case: How to get out of your comfort zone and into the "courage zone"
She didn't elaborate on what exactly the "right thing" was that she was referring to, but she was calling me to a high place. No admonition or threats of what would happen if I made poor choices, and in many respects, this approach was much more powerful. I realize it built within me a certain independence and self-reliance that benefited me greatly through life, and I learned that the bond and closeness between a mom and child were not the result of the number of hours spent together. These were days before cell phones or email, yet I had an abiding sense that my mom was always there for me.
At this time, as I observed my mom working, raising kids and doing all that was needed to manage a household, I recall with great clarity a phrase that was popular at that time when referring to those who worked outside the home: "women who choose to work." Even as kid I was somewhat mystified by this term, as in my working-class neighborhood most all of the women I knew who worked—most of them moms—didn't see their work necessarily as a "a choice."
There seemed to be little recognition of the fact that these women were making an extraordinary contribution to their households, and often to the community. The working women in my neighborhood included a nurse, a co-owner of the local A&W franchise and a professor at the local university. All of them were raising children at the same time. And, of course, just like my mom, all were taking on these paid roles in addition to many hours of duties on the home front that brought no monetary compensation.
When I later became a working mom myself, I developed a whole new appreciation for the fearlessness of many of these women, including my own mom. Each one of them found a way to dig deep and push past the fears or concerns of trying to make it all work out and what it meant to leave their children each day to perform the kind of roles communities rely upon to function.
As I fast forward the tape to more modern times, I see that same fearless spirit in working women today. Of course, the opportunities many working mothers have been able to pursue have changed dramatically, and boys and girls growing up now have many more role models who have fearlessly pushed forward in the workplace. We have a long way to go and much more work to be done to keep this movement moving forward, but we certainly have made progress since I was a little girl.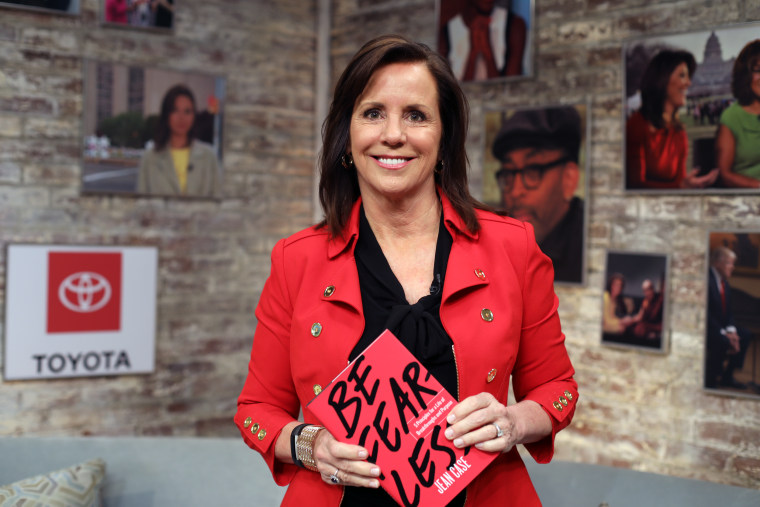 Today we see working moms at the pinnacle of leadership and power across organizations, and many of them have written and spoken about the unique challenges working moms face. From seeing Gayle King on the CBS Morning News, Mary Barra as leader of GM, Ellen Stofan leading the Smithsonian's Air and Space Museum and Dr. France A. Córdova heading the National Science Foundation, female leaders can be found across sectors and set wonderful examples of how impactful working mothers can be.
In the last year we have seen working mom Serena Williams make headlines both on the tennis court and off, Nancy Pelosi have her children and grandchildren join her to be sworn in as Speaker of the House and Jennifer Hyman of Rent the Runway become a mom while leading the company to unicorn status. We should celebrate these women, the progress they have made and the role models that they are to the next generation.
At the same time, it is imperative we also celebrate the working mothers who do not get the headlines and, who like my mom, work hard in the community without public recognition, as they are the role models that our children see, learn from and emulate every day. I know I learned more from her than anyone else in my life, and she is the one I will be celebrating this Mother's Day.
From CEOs to management to line workers, to nurses, scientists, athletes, artists and yes, even waitresses, and to working moms pursuing careers everywhere, hats off to the fearless spirits they bring and the fearlessness they model for the children they raise and the communities they support.
Jean Case, the chairman of the National Geographic Society and CEO of the Case Foundation, is a philanthropist, investor and internet and impact investing pioneer who advocates for the importance of embracing a more fearless approach to innovate and bring about transformational breakthroughs.