A year after sparking the #MeToo movement by publicly accusing Hollywood producer Harvey Weinstein of sexual harassment, actress Mira Sorvino is opening up about what's next for her: eradicating sexual misconduct in the workplace.
"We are going to change this culture brick by brick," she told "Morning Joe" co-host Mika Brzezinski at the Know Your Value conference in San Francisco on Saturday. "Our children are not going to grow up into this same rape culture that we did. We are fighting it and we are going to end it," Sorvino added.
Sorvino said she will continue to lobby the California legislature to pass laws against sexual harassment in the workplace through the #TakeTheLead campaign, an effort spearheaded by the California-based Equal Rights Advocates. Already, the legislature has passed three such laws, including one requiring employers to provide harassment prevention training; one that, among other provisions, eliminates non-disclosure clauses in settlement agreements; and one that specifically requires talent agencies to have sexual harassment educational materials available for clients and state-provided sexual harassment training for minors in the industry.
How women can best seize the #MeToo movement was a hotly-debated topic at the Know Your Value conference.
For example, Lisa Borders, the newly-minted CEO of Time's Up (an organization that's fighting for gender equality in the work place) urged attendees to turn the pain they have experienced into compassion and empathy. She also talked about her painful experiences, including racial discrimination, which drives her work today. "My notion of social justice, and women, and where we should be, and this equation we call life, is borne out of that pain," Borders said.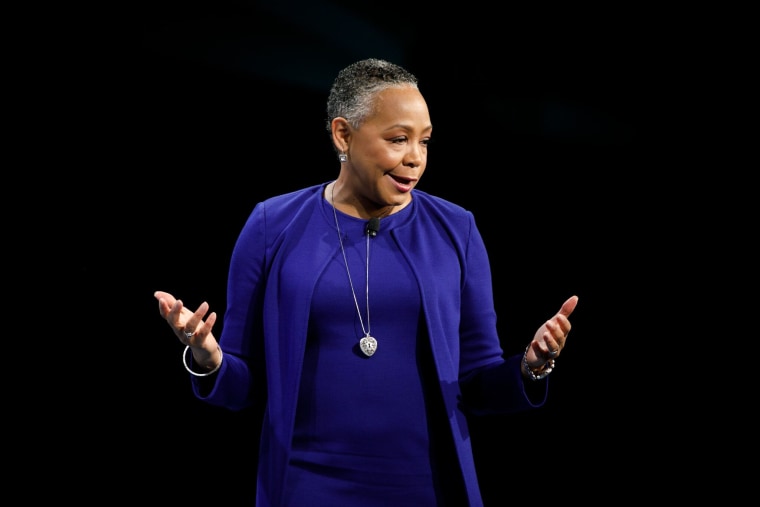 In a separate panel at the conference, Emily Chang, author of "Brotopia"and Megan Twohey, the Pulitzer Prize-winning New York Times investigative reporter who has covered issues of sexual misconduct for much of her career, talked about ways companies can change their internal policies to eliminate things like arbitration and settlement agreements that prevent victims from sharing their stories. Chang and Twohey both said they think action at the corporate policy level could be faster than taking a legislative or judicial approach.
"It is legal for companies to do this," Chang said. "However, I think companies can change this much more quickly than the laws ever will."
And several speakers over the course of the day addressed the topic of redemption, and whether it should even be offered to those who have been accused of sexual misconduct.
Sen. Kamala Harris of California said though she believes people should be held accountable for their actions, they should also be able to find redemption and contribute to society again.
"Yes, there should be accountability and consequence, but it is the sign of a civil society that we also allow that person to earn their way back," the Democrat said. "We cannot ever permanently ban people from our society, if we hold out any hope of the fact that people can learn and do better."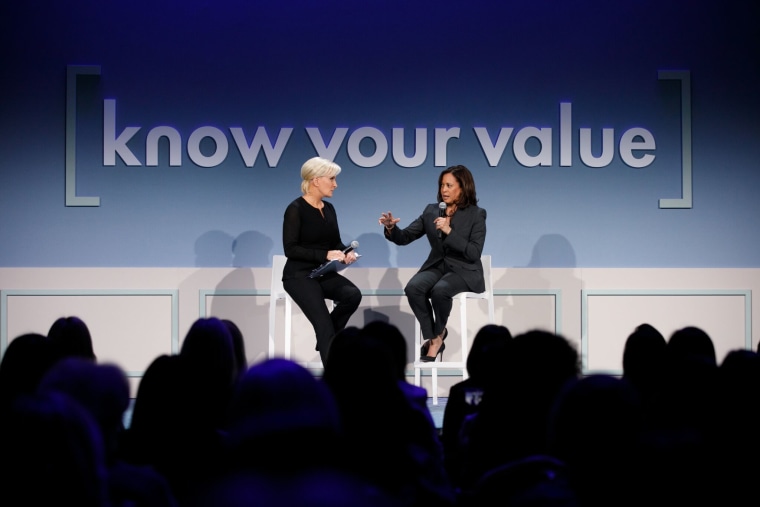 Chang said she has grappled with the question of how to grant redemption to those legitimately accused of sexual misconduct, and still hasn't come up with a good answer.
"I feel like we as a society have to continue this conversation before we can answer this question," Chang said. "So much of this is still so raw, and it's not being adjudicated in the courts. This is very much new territory."
"It's very important for there to be punishment that fits the crime," Twohey said. "I think it's important when we're looking at how to handle these situations to look at guidelines and protocols that protect both the accused and the accusers."
Afterall, the impact of sexual assault can last a lifetime, as Sorvino acknowledged.
At the conference, the actress said although she's proud of the role she has played in the #MeToo movement, it's also dredged up many painful memories.
"I just don't want to go backwards anymore and keep reliving trauma, things that have been done to me," she told Brzezinski. "I'm fine to acknowledge they happened and talk about their aftermath, but I can't keep splitting myself open and hurting myself for the public's curiosity, because it's just not serving me and it's making me feel very broken."
She noted, however, that her four children have been instrumental in keeping her strong.
"Once you're a mother though, your entire perspective shifts," Sorvino said. "You're living much more for them than for yourself and you have to be an example to them, you have to model the life that you hope that they one day will kind of take up and walk in."
And Borders said she was optimistic meaningful change will take place.
"A new day is on the horizon," Borders said. "When we help ourselves, when we help women, by extension we help our families, our communities, our cities, our countries, and our continents."