When Broadway closed its doors on March 12, 2020 amid Covid-19, ticket holders weren't the only ones who were devastated. The 97,000 full-time employees, whose livelihoods depend on the shows, found themselves suddenly and completely unemployed—and that's only taking New York City theater into account.
National and international tours also came to a grinding halt, and hundreds of regional theaters that provide jobs to singers, dancers, directors, advertising companies, ushers, and more, shut their doors. In fact, fine and performing arts industries lost almost 1.4 million jobs and $42.5 billion in sales from just April 1 through July 31, according to research by the Brookings Institution, a nonprofit public policy organization based in Washington, D.C.
Like many industries that have taken a blow due to the global pandemic, there isn't a firm re-opening date. Some are predicting Broadway won't reopen until May 2021 (at the earliest). That has forced many employees who work in theater to get creative in how to approach this pause in their careers. NBC News' Know Your Value recently spoke to four Broadway performers to find out how they're pivoting, finding success and navigating the challenges that have arisen due to Covid-19.
Vasthy Mompoint: I'm finding ways to utilize my theater skills in a new way
Vasthy Mompoint, veteran of eight Broadway shows, was on the verge of transitioning into television at the start of 2020. After participating in a CBS showcase, Mompoint landed a holding deal.
"It's very rare in Hollywood," she said. "Basically, they were paying me to just audition… which was incredible. I was supposed to have the best year ever. But as soon as the auditions started, everything began to shut down," said Mompoint.
Mompoint lost not only television opportunities in L.A., but also the three-month run of a show she developed at 54 Below, a unique entertainment venue in the Broadway theater district.
After the pandemic started, Mompoint started hosting live online shows through Broadway Babysitters, a company she co-created in 2015 to connect artists in need of survival jobs with families who wanted truly engaging babysitters.
The audience for Mompoint's new venture began with just six registered families and quickly grew to 900. She enlisted her Broadway friends who wanted to create original content for kids. "The kids loved it," she said, "because Broadway people are weird and kids are weird and it was just a perfect match!"
Once the Black Lives Matter movement began, Mompoint realized that in addition to providing entertainment for kids, she was also boosting awareness just by showing up on the screen as a woman of color hosting children's programming. She said, "I started seeing that the kids were responding to seeing a rainbow of color and talent on their screen. This is a good time to show kids that being different is not something to be afraid of."
Mompoint handed the reins of Broadway Babysitters to her co-founder and started a new venture—Vasthy's Friends, a video platform for Broadway performers to write, choreograph and compose original, child-friendly programming. She said, "We talk to kids about things that are important, like voting, and we had a Pride parade episode and a Juneteenth episode…I feel it's easier to teach kids to love than to try to teach an adult to not hate anyone."
Though she never imagined hosting a children's television show, Mompoint feels called to continue the work, even when Broadway reopens. She's pitching the show to bigger networks to get more funding, and she hinted that a major partnership is in the works. Vashty's Friends has already raised $15,000 for organizations like the Children's Miracle Network, and she hopes to work with nonprofits that are creating videos for schools in India, Haiti and Nigeria.
"This work literally combines everything I love to do—theater, film, TV, playing the guitar, singing, hosting, improv, interacting with kids, having fun with my friends—and I get to do it in socks in my kitchen," said Mompoint.
Lisa Karlin: I accepted a virtual office job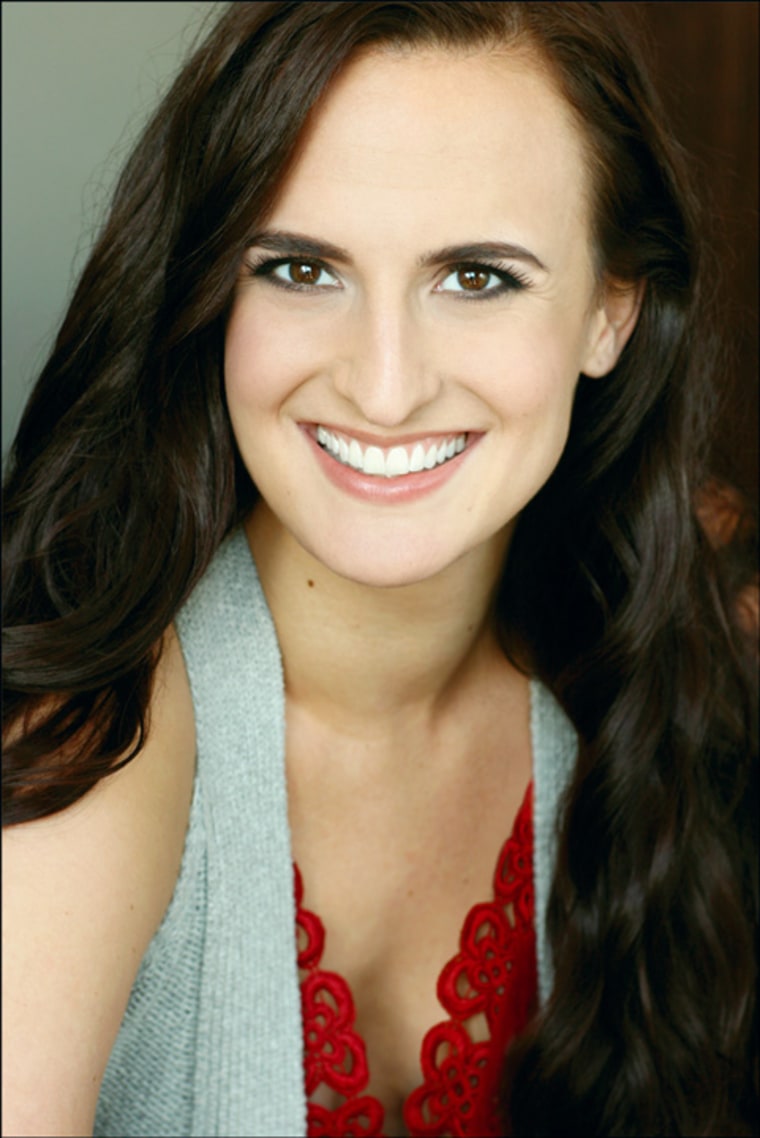 Lisa Karlin, 38, thought she would be spending most of 2020 at her dream job—sailing the highly-coveted Mediterranean route on a Disney Cruise Line as a Broadway guest artist. With two Broadway shows and the recent "Pippin" national tour under her belt, Karlin was already a veteran of Disney Cruises and she was looking forward to this "joyful work" to come.
But the Saturday after Broadway shows closed, she received a panicked request from Disney to fly to Toronto the following day to quarantine and begin rehearsals two months early. Just six days into her quarantine, amid panic that the borders would close, Karlin and her cast were let go via Zoom. "I packed for the Mediterranean," Karlin said, "I packed two full suitcases...and I didn't unpack much of anything."
Karlin attempted to resume her life and routine in Queens, New York. Thanks to some voiceover work, the government's stimulus package and her savings, she was able to pay her bills, but her insurance, which was reliant upon her working for Disney, was gone. "Especially at 38, especially in the midst of a pandemic, it was a priority for me to find some sort of position that would give me coverage," Karlin said.
Fortunately, she had a theater friend who had started working for Better.com, a financial technology company that pledged to hire 1,000 laid-off hospitality workers. Karlin was hired as a customer service associate. After her training, she set up a second desk in her living room (next to the desk she still uses as a home voiceover studio) and started fielding calls. Karlin is the first to admit that she knew nothing about mortgages when she was hired.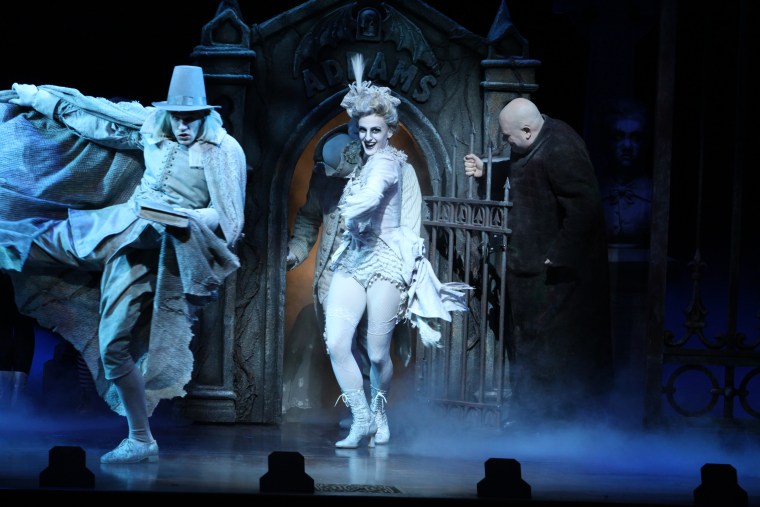 "Everyone understands that some of us are coming from different walks of life and know nothing about finance, or tech or mortgages," she said. The learning curve has been steep, but the full-time salary and benefits—though not as substantial as a Broadway contract—are worth it.
As for the future, Karlin is keeping her options open. "I do still feel in my deeper, authentic artist self, I have something still to give to the theater world. But it's hard to say what the business is going to be like when we return." Karlin added, "If I can't sing and dance for a living, I'm happy to be working for a company that is trying to make home equity real for everyone."
Karen Hyland Monteith: I turned to teaching yoga online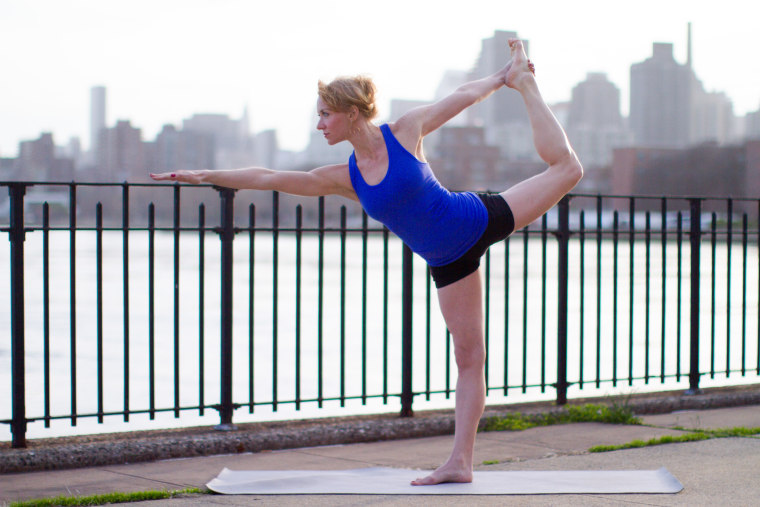 Karen Hyland Monteith, 41, is no stranger to hustle. She has performed in two Broadway shows, six national tours and multiple regional shows. She also received a yoga teaching certification in 2014 to supplement slow seasons of work, and she ended up loving it so much that she kept teaching, even when she was performing.
On the day Broadway shut down, Monteith received good news—she was hired to perform in four different shows for Broadway at Music Circus, a prestigious theater in Sacramento, California. After that summer season ended, she had been contracted to perform in the national tour of the musical version of "Tootisie," which would have employed her through the end of 2021.
Things did not go according to plan.
"Sacramento was the first summer theater to announce that they were canceling their season," Monteith recounted, "and then 'Tootsie' followed within a few weeks." But Monteith didn't wait around to learn the fate of those jobs before taking action. She started teaching yoga online less than a week after everything shut down.
She quickly researched all of the online classes taught by her coworkers at Y-7 Studio in Manhattan and posted a daily schedule on Instagram, tagging all of the teachers who would in turn repost the information with Monteith's page link. In doing so, Monteith collected new followers to fill her own online classes. She said, "I still to this day have people in my class who I acquired who I've never met in person, who just happened upon my class through following the schedules that I would post every single night."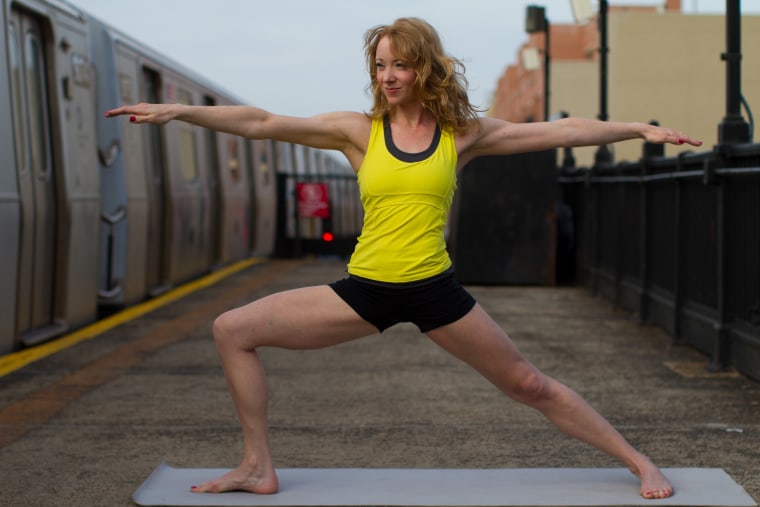 Even though she seemed to claim a slice of the virtual yoga industry early on, Monteith said, "It's hard because I've never wanted to be my own boss." She said it was particularly challenging learning how to design Instagram posts, figuring out the best lighting for her Queens living room, optimizing recordings and more.
Though she has made thousands of dollars with her online yoga teaching since March, it's a severe drop in income from her projected performing salary, and she hasn't taken a single week off. And on top of everything else, she noted the insurance she worked hard to earn through the Actor's Equity union tripled to cover costs for other union members. In fact, 200 to 300 union members are being pushed out of their health insurance each month.
Monteith hopes to continue performing in theater and teaching yoga in person at some point in the future. "It's tricky because I don't know what will come back first—theaters or studios. And even when they are open, people's confidence in them may be low," Monteith said. "I will continue to teach online as long as I have students, even if theater does come back."
Jessica Rush: I opened an Etsy shop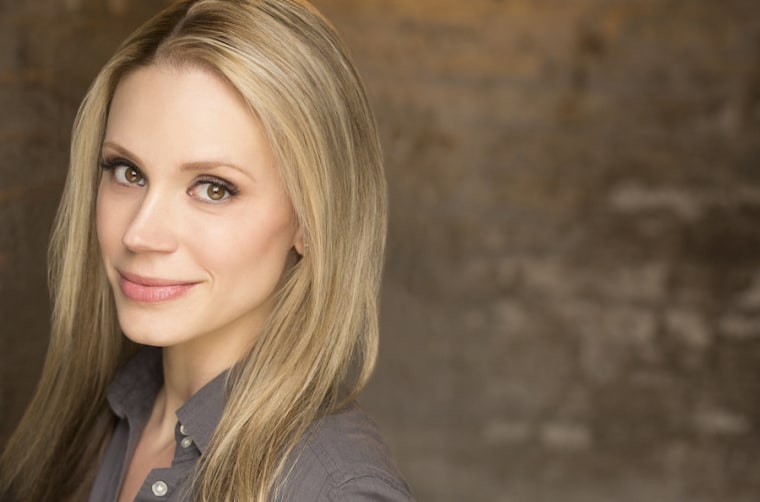 As one of the more seasoned members of the company of "Tina—The Tina Turner Musical," Jessica Rush, 39, knew that when Broadway was shutdown, it would likely stay closed for a while. Her husband, Eric Anderson, was playing one of the principal roles in a production of a new musical at La Jolla Playhouse in California, so Rush immediately hopped on a plane with their 6-year-old daughter, Elliot.
Infections seemed local to New York City at that point, and Rush assumed that their family would have more space, freedom and flexibility in California. Anderson's show was cancelled by the time Rush arrived, but the theater graciously allowed the family to stay in their actors' housing for the duration.
Rush had one more surprise to come—a friend that she had been whispering to backstage earlier in the week tested positive for coronavirus. Rush said, "About a week after we got here, I'd been having some lower back pain, but nothing else was going on. And then my husband woke up one morning, and he was down for the count—not a fever, but just so tired. And, and then all of a sudden, I couldn't taste or smell." Anderson was sick with for a month.
In all, eight people from "Tina" tested positive for the virus, and there were others like Rush who experienced symptoms but couldn't access testing. Rush said, "You don't think about the fact that everyone uses the same pen to sign in with at the call board. Everyone is touching the same prop. You're breathing each other's air, you're singing backstage."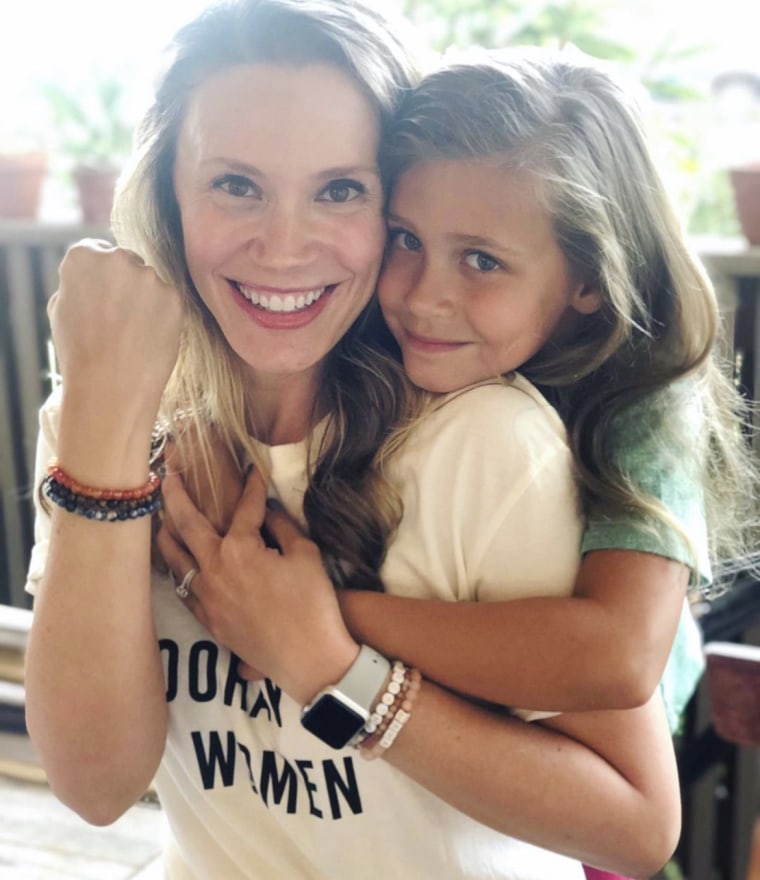 As Broadway continued to extend its shutdown, Rush started thinking about what else she could be doing. One of the many activities she did with her daughter was making bracelets, so they decided to launch Ivy & Clarke." The bracelets often contain uplifting messages, and Rush has really enjoyed taking a deep dive into the meaning of each gemstone to create combinations that are as soothing as they are beautiful.
Jokingly calling the business a "two-and-a-half-man operation," Rush said that the family does everything on their own—creating the product, packaging it, shipping it, writing thank you notes.
Because Rush has been lucky enough to find work as an actor throughout her career, she never needed to find a money-making side hustle, so building this business has been a learning experience for her. Elliot helps by choosing colors and styles, and she also selected the charity that receives some of the proceeds: the Kids in Need Foundation, an organization that helps provide support for teachers and learners in under-resourced areas.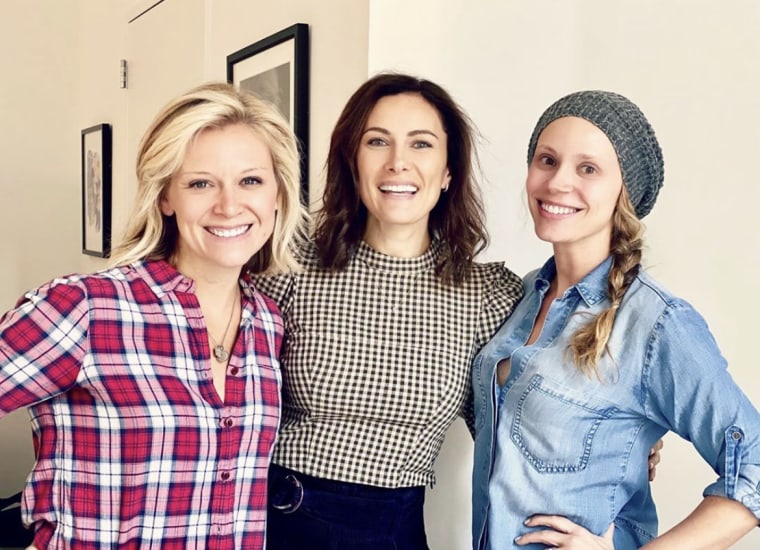 In addition to channeling her energy into Ivy & Clarke, Rush has ramped up her dedication to the Mamas Talkin' Loud podcast she has hosts with fellow Broadway mama, Cara Cooper. It describes the motherhood experience as told through the lens of Broadway actors, and it offers community and support in an industry that hasn't traditionally been friendly to working mothers. With both Ivy & Clarke and Mamas Talkin' Loud, Rush strives to provide inspiration and connection. Rush said, "It's become the number one thing in our world, to make sure that people know they're not alone, particularly in this time where we're so spread apart."
Rush said she has theater friends who recently found fulfillment in other industries and realized it was time to leave the business. "But we are not those people," Rush said. "While it has been nice to have evenings and weekends free to a certain extent, we miss our world. This is what we do. This is who we are. This is what we know. I can't wait to walk back through a stage door."