Achieving success takes hard work and perseverance. And for the lucky ones, the path to the top is made easier by good advice from great mentors.
Mika Brzezinski, "Morning Joe" co-host and Know Your Value founder, often notes that mentors have been instrumental to her own success. In turn, she is passionate about mentoring the next generation.
Here, a few of those mentees share some of the biggest challenges and lessons in their careers, and the best advice they received from Brzezinski along the way.
Susan Del Percio, Republican political analyst, on negotiating contracts and "expecting more":
Del Percio first appeared on "Morning Joe" in August 2017, but it wasn't until her second booking in November that she was on the show with Brzezinski. A week after that appearance, Del Percio was asked back — to her surprise.
"In my field, [getting booked on "Morning Joe"] is like making it to the Super Bowl," Del Percio said. "Being asked back a week later was even more pressure. When Mika walked on to the set, she looked at me and said, 'Good, you're back.' That should have made me feel more comfortable, instead I felt more pressure. I was almost surprised she remembered me."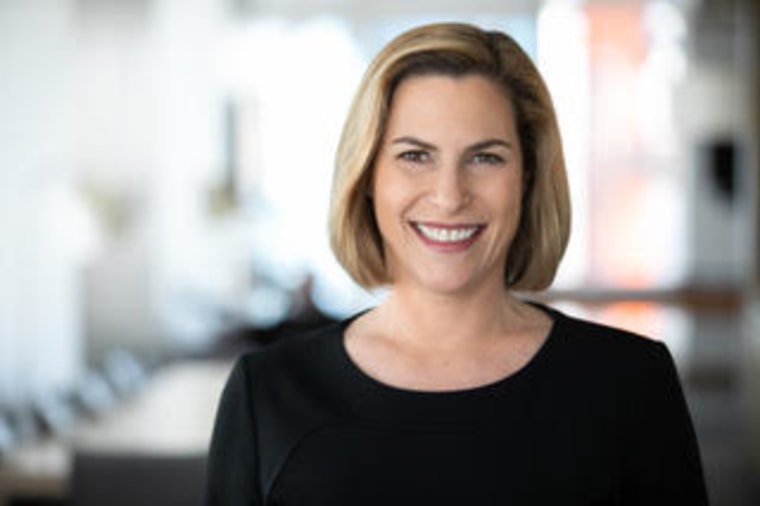 But Del Percio quickly realized "Mika had decided to mentor me before I even knew it was happening. She was encouraging, yet respectful. Perhaps she instinctively knew I needed a sharper focus or a clearer direction. I felt she was pushing me to excel."
Del Percio had been exploring a contributor contract with MSNBC, but the discussions kept getting pushed. After six months of regular "Morning Joe" bookings and advice from Brzezinski, Del Percio felt it was time to take another shot at that contract. But this time was different: She had confidence from Brzezinski's interest in her and the six months of exposure on "Morning Joe. She also read Brzezinski's book "Know Your Value." This time Del Percio got her contract.
"In fact, I just had it renewed," Del Percio said. But Brzezinski's mentorship also "led to a personal transformation: believing in myself, pushing harder and expecting more."
Kasie Hunt, host of MSNBC's "Kasie DC," on learning TV basics and not delaying childrearing:
Hunt, now NBC News' Capitol Hill correspondent, had been a political reporter for many years before she began appearing on "Morning Joe." She knew she had the reporting chops, but she also recognized what she didn't have: media training.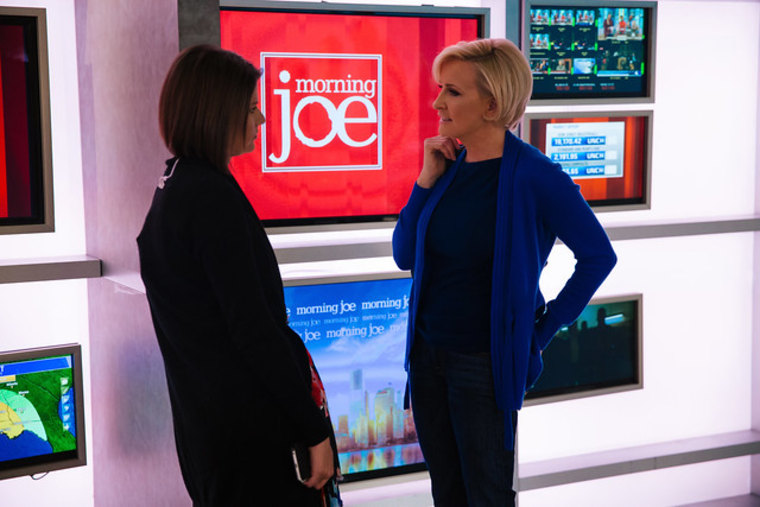 "Mika took the time to teach me how to read a teleprompter, how to speak in a tracking booth," Hunt said. "There are so many things that you'd think you would receive training for, but frankly nobody's really holding your hand. I have no idea how my transition to the air would have been without her, because I simply can't imagine it without her."
As Hunt's career and personal life have evolved, so has the kind of support she receives from Brzezinski. Hunt sought her opinion about starting "Kasie DC," and later about planning to have children. Hunt is currently six months pregnant, expecting a baby in August.
"It's scary to think about taking time out of this business, and historically it hasn't always been the most common path," Hunt said. "Mika encouraged me to do it: She told me not to put it off, and not to think that I'd need to sacrifice my family in the name of my career. She's a mother, and she gets it ... That's why it's important to have women in these mentorship roles: Though I think it's great to have both male and female mentors, this is a layer I could only get from a woman."
Adrienne Elrod, political strategist, on style and "de-Foxifying":
Elrod knew Brzezinski vaguely from the 2016 presidential campaign cycle, and when she decided to "aggressively pursue a network contract, I reached out to Mika to seek her guidance and expertise."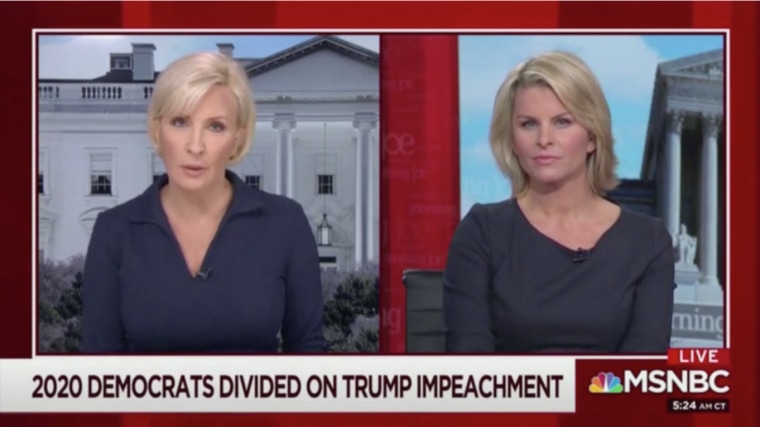 She was surprised Brzezinski "not only took time out of her insanely busy schedule to offer me constructive advice and support, but she also invested so much of her time guiding me, answering the multitude of questions I constantly texted her and offering generous support along the way."
Brzezinski helped Elrod to more effectively deliver her message, and that included wardrobe and style advice. "Since the 2016 campaign I did my fair share of punditry on Fox News and their preferred look and style, to put it mildly, is far different from other networks," Elrod said. "With a few wardrobe tweaks Mika helped 'de-Foxify' me, as I like to say. She reminds women that less is more, and that the focus of your appearance on a television segment should be the words that come out of your mouth — not the length of your eyelashes or the pattern of your dress."
Heidi Przybyla, NBC News national political correspondent, on "no weakness" and not overextending herself:
Brzezinski recruited then-USA Today print reporter Przybyla as a "Morning Joe" regular. Przybyla didn't know Brzezinski, and she was nervous about her first appearance.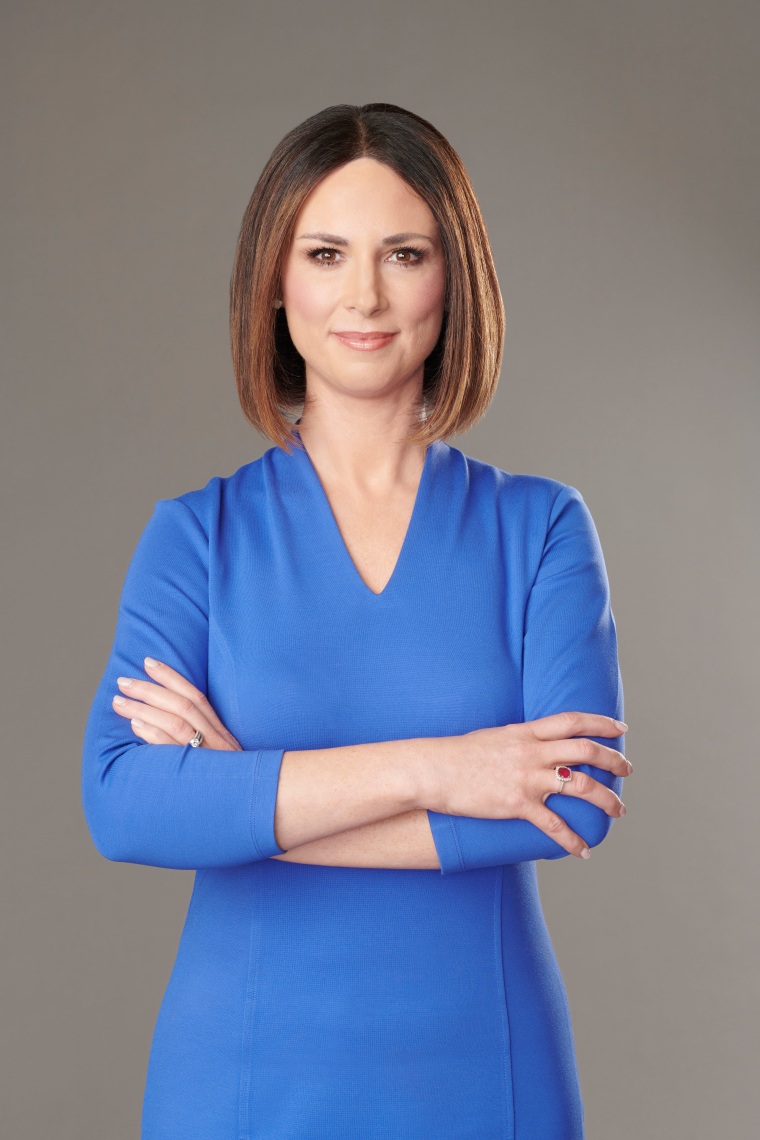 "When I got there, Joe [Scarborough] told me Mika was a 'big fan,'" Przybyla said. "I laughed; I thought he was trying to make me feel at ease. I later learned Mika often watches "Hardball", a primetime MSNBC show on which I'd been a regular. In her mind, I'd 'earned' this."
Before long, Przybyla and Brzezinski had exchanged numbers—and when Przybyla was negotiating her contract, "my cell phone rang. It was Mika wanting an update. No apologies or weakness when you ask for what you are worth, she stressed. The rest is history."
Brzezinski also offered advice on the personal side: "She's offered the advice only a mom who's been there can impart. I told her that my 4-year-old son awoke one morning and followed me down the stairs shrieking when I was trying to leave at 4:00 a.m. to make 'Morning Joe.' She totally got it, and I could tell her mind was journeying back to her own struggles balancing work with little kids. At each stage as my career advances, Mika's offered encouragement but also warned me not to 'overextend' myself. They're only little once."
Daniela Pierre-Bravo, "Morning Joe" booking producer and co-author of "Earn It," on building a platform: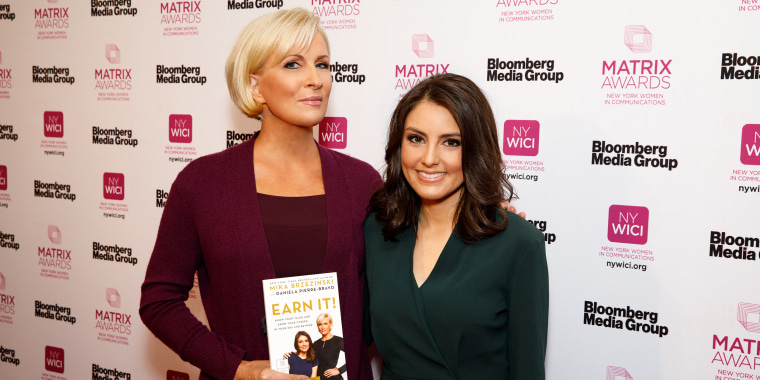 As a younger woman in the industry, Pierre-Bravo understands the hustle and ingenuity it takes for the up-and-coming generation to succeed — and she felt much of the career advice on the market wasn't relevant to her and her peers. She made a pitch to her boss, Brzezinski, and they ultimately partnered to co-write the new book "Earn It! Know Your Value and Grow Your Career, In Your 20s and Beyond."
The experience gave Pierre-Bravo "a platform to connect with young women, Latinas, minorities and women all around the country to share my story of overcoming and help them use tools to succeed, get in the door, navigate the workplace and ask for their worth."
That platform is Pierre-Bravo's way of paying forward the advice she has received from Brzezinski and others, she said: "It's provided me with a unique opportunity to pass on techniques and tools that helped me in my own career, to other women struggling to get their foot in the door and to better navigate the first decade of their career and beyond."