Everyone knows Zbigniew Brzezinski as a foreign policy giant, a great thinker and author of too many influential books to count.
But what I remember most about my father was his powerful and unrelenting relationship with my mom, and a love that thrived over 64 years.
My dad's drive to impact American foreign policy was fueled by my mom's support. And my mother's 50-year career as a sculptor was a source of tremendous pride for my dad. They were remarkable together. My dad's face would beam and his countenance would melt when he talked about my mother and her art.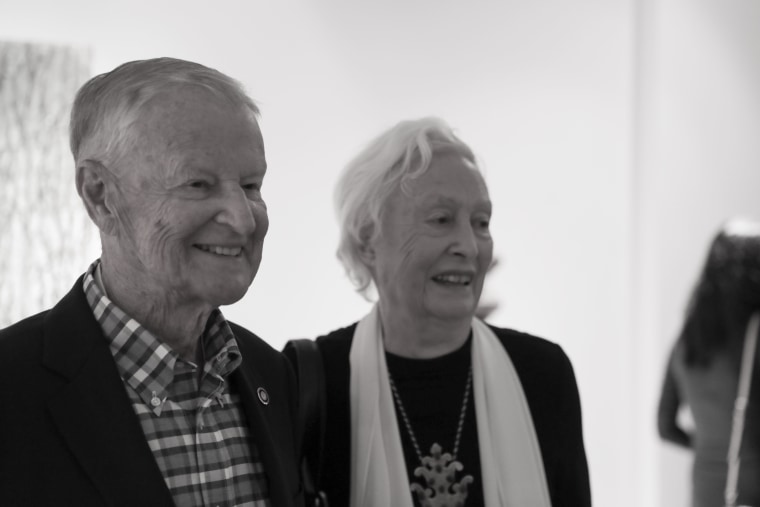 Dad's relationship with me could be tough, but he was almost always sweet and gentle. I still find it hard to talk about the father I love because it reminds me that he is gone. I feel his presence in my life constantly and forget he is no longer here.
My dad seemed lost without my mom, uncertain without her support and presence. He simply wasn't his complete self without "Muska" by his side. His children almost made his life more meaningful. He radiated joy when he was able to share his accomplishments with her and their three children. But even we kids always knew it was his "Muska" and later "Bamba" who he needed the most.
Their bond was beyond special. Friends called them "Zbig and Muska" My kids called them "Chief and Bamba." They each were blessed with remarkable talents, but together they were an unstoppable force, full of energy, expansive ideas, vigorous debates, creativity and all-encompassing joy. Their love was strong and unconditional, even when things got hard.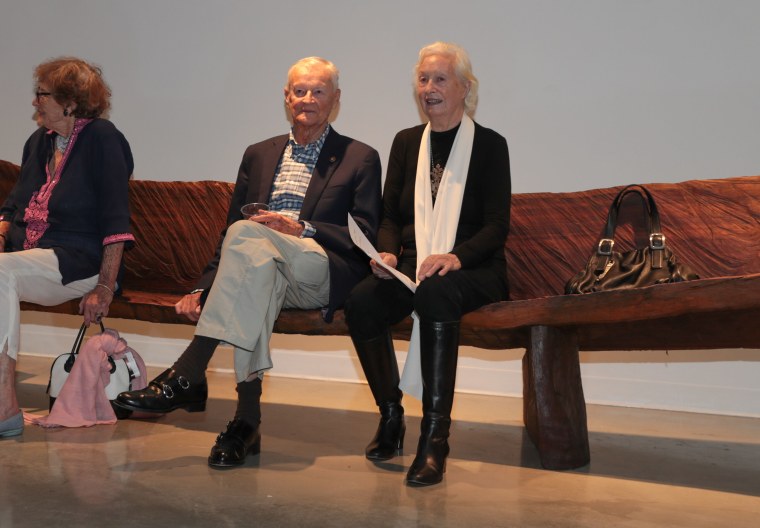 My relationship with my father was challenging, compassionate and defined by his generosity. He would always burst into a heart-tugging smile whenever we saw each other. When Joe first met my father, he walked away saying, "Your dad loves you so much. He melted when you walked into the room!" I saw that too, even when he was on our show. That's the main reason Joe and I loved having him on.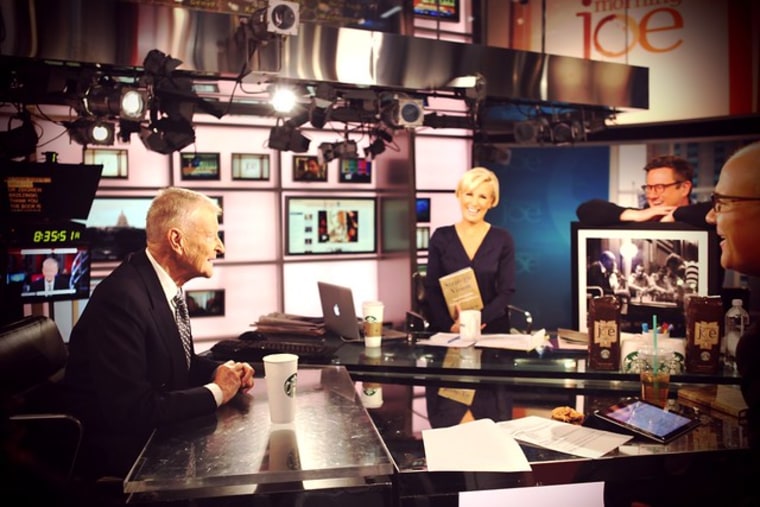 Dad expected excellence from his three kids. His family came to America to escape Hitler, and came here impoverished. As an immigrant, he depended on scholarships and achieved top honors at Harvard University as a graduate student. My father had little patience for anything less than top academic performances from all of us.
This posed a problem for me; I was a mediocre student, at best. This often caused us to clash.
"I can't do it," I would tell him. But my Dad would have none of it. My low SAT scores became a family joke over time, but some of those teenage years were rough. I may have struggled but was blessed to have support in so many ways that he was not as a child refugee of war. And while my academic performance caused stress for us, I now understand why he was so frustrated with his youngest child. He did it all so well, all alone, and with no safety net. It was hard for him to understand my failings.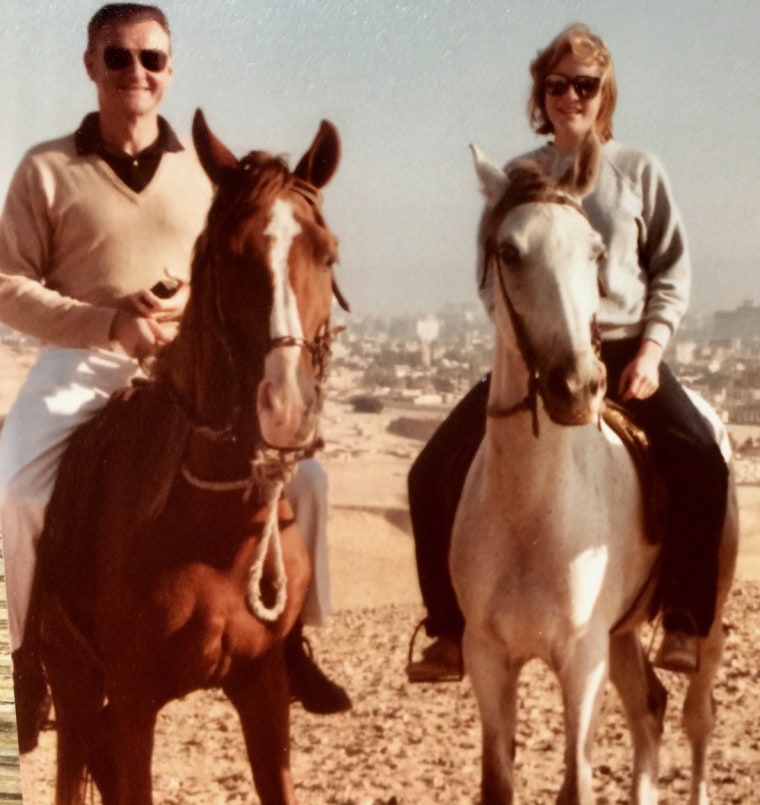 But he taught me so much, a lot of which I attribute any successes I have had later in life. Dad taught me to make goals, be driven and try my best to contribute in a meaningful way. He also taught his children to be physically tough, dragging us on mountain climbs and challenging treks all over the world. We even retraced part of the historic "Long March" during a trip to China when I was 14 years old. After that tour, my dad wrote an article in Life Magazine titled, "An American Family Retraces Mao's Long March."
My father challenged me to take on new languages, foreign cultures and experiences. And he trusted me. At 15, I was his note taker during a secret meeting in Tunisia between him and Palestinian leader Yasser Arafat. When I was 17, Dad took me to Tokyo and told me to figure out how to get to Kyoto and back (over 400 miles round trip) for two days on my own. Even though I experienced that alone, I felt him pushing me along.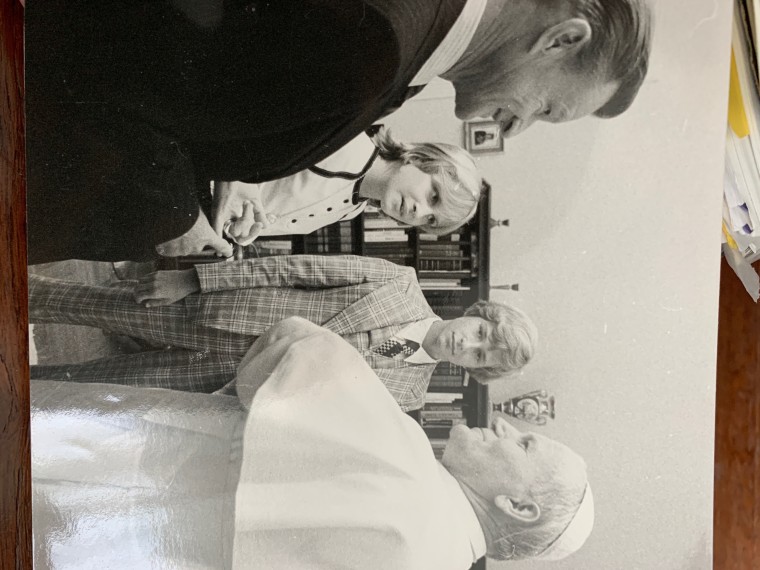 All of those attributes and experiences brought me to the table of "Morning Joe" and helped create "Know Your Value."
I think my success may have been surprising to him because I was such a heavy lift academically. When I first wrote a book, Sally Quinn and Ben Bradlee of the Washington Post held a book party for me. I remember my dad walking in looking fairly stunned. Joe found it so amusing that my father kept exclaiming out loud,"I can't believe that I am at a book party for my daughter!"
But my dad's love was generous and genuine, especially during the most difficult times.
My moments of despair always brought out the best in him.
Two memories stand out.
The first was when I was fired from CBS. I walked out of the building on 57th Street shaking and sobbing uncontrollably. I had two young children and had never lost my livelihood before. I was close to hysterical. The first thing I did was call my dad. He answered on the first ring, almost as if he knew that something was wrong in his daughter's life.
My dad was so supportive, and his love so pure during these challenging moments that hearing his voice would always make me cry even more. Here I was, a 39-year-old mother, weeping inconsolably as I walked around New York City.
"Oh Mika, what is it?" he asked softly. "What is it my love?" I tried to answer, but like a 4-year-old girl, I kept weeping and struggling for breath. "Mika, Mika, Mika! Everything with be alright. What is wrong?" he gently asked again.
I finally got the words out. "I ... just got ... fired."
"Oh Mika!" he said, relieved. "Is that it?"
I was embarrassed and ashamed that I had gotten fired, but I realized what was making me cry more was my dad's voice. At that moment, I knew I was so lucky that he was my dad.
"Oh Mika, this will be OK, and things will turn out even better," he told me. While I wept, he recounted the story of him not getting tenure at Harvard and having to leave Cambridge. Yes, he was devastated, but it led him to find a better path that would lead him to the White House.
Dad told me how proud he was of me. "Take a deep breath, Mika. It's OK. I'm so, so proud of you. Really! Their loss!" he said.
"Smile," he continued. "No crying. I want to hear you smile. It's really OK." He had me tell him about how it all went down. Then he reassuringly said, "Well, this is just not the end of the world. You will be fine."
My father knew what I needed to hear, and knew that I needed to hear it from nobody else but him. When we got off the phone, I was back in my truck. I was calm. I was ready to embrace the next step, and it was all because of my dad.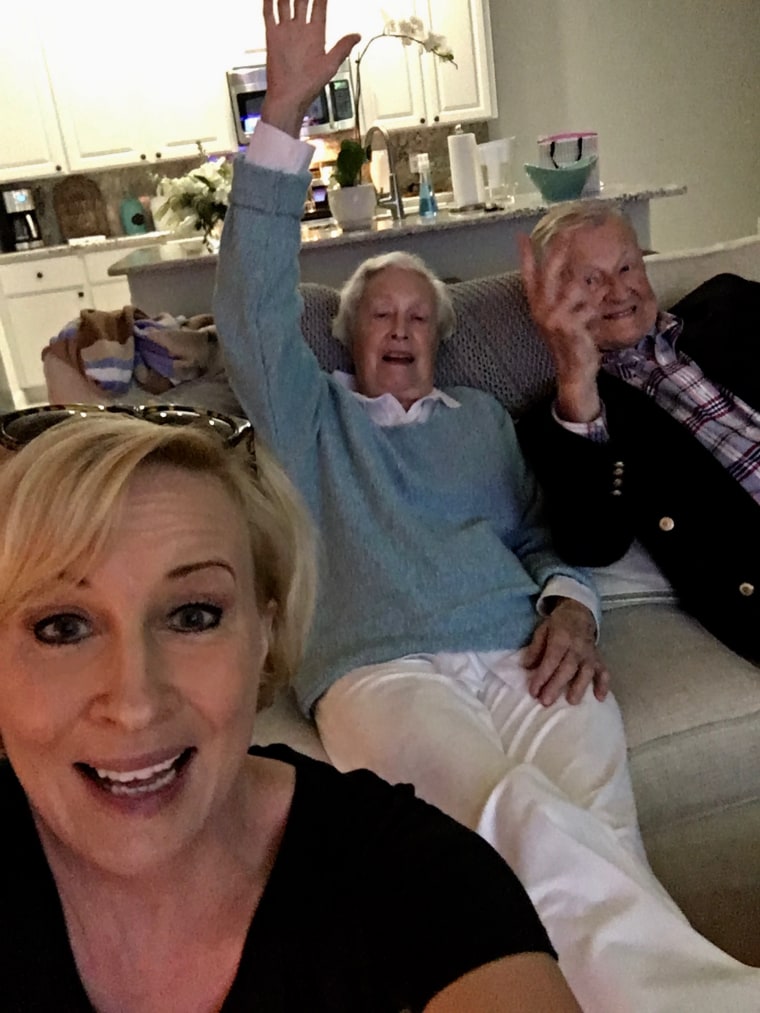 The other moment, much worse, was telling my parents I was getting divorced. I feared it would be catastrophic. I have always been so moved by the power of their marriage that my failure to emulate them was devastating.
When I went to my dad again, it was as if he was expecting the news. Dad was once again ready to pick me up. I'm not sure how my parents always found the most supportive things to say in my times of trouble, but they always did, even while deeply feeling my pain.
My dad always had an intimate second sense about me.
After his death, a box of papers arrived at my house from his long-time office manager, Trudy Werner. It was piles of papers all pertaining to me, from my dad.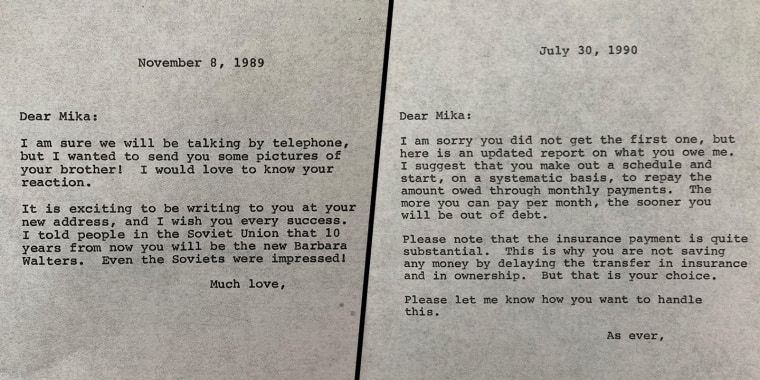 There were letters we wrote to each other when I was in college. Letters to his friends with connections in TV to help find me internships when I was in high school. Letters to teachers about my grades. Copies of itineraries for trips he planned for me. And he typed these letters with a typewriter using carbon paper so there would be multiple copies. My father was involved with every detail of my life. And he kept track of everything I did.
I was deeply moved by these old papers, especially as a mother of two kids in college trying to keep up with their changing needs over the years. I read these letters often. They show me that he was always there with me, even in times when we were hundreds of miles apart. And reading those letters today makes me realize why I feel his presence all around me, even now.