Mentorship is more than simply taking someone out for coffee once a month and doling out bits of wisdom.
According to "Morning Joe" co-host and Know Your Value founder Mika Brzezinski, it means having "a real connection where you can show the way and see those lightbulbs go off in a young person's mind … I know when I see those eyes light up, that woman is going to make more money."
Mentors, she continued, "are people who actually have an impact on your psyche when it comes to your professional or personal spirit."
Brzezinski said mentors have been instrumental to her own success, so she has prioritized mentoring the next generation. That includes several women at NBCUniversal including MSNBC host Kasie Hunt, NBC political reporter Heidi Pryzbyla, "Morning Joe" booking producer Daniela Pierre-Bravo, who recently co-wrote "Earn It!" with Brzezinski, and more.
"I cannot think of one woman I've helped who hasn't paid it back in spades by in turn helping others," Brzezinski said.
She sees her own prioritization of mentorship as paying forward the guidance she has received from people over the course of her own career.
Brzezinski shared the four mentors who have impacted her work and life:
Arianna Huffington, the friend who taught her how to solve problems with ease:
"Arianna approached me at a hard time in my life, and we had a deep conversation about my sleep deprivation. She was so generous personally and professionally.
She told me, 'You are so vulnerable and open with your issues. You should share them with more people. Let's do an event together on this.'
I was blown away. And the more I think about it, she is the inspiration for the way that I invest in women today.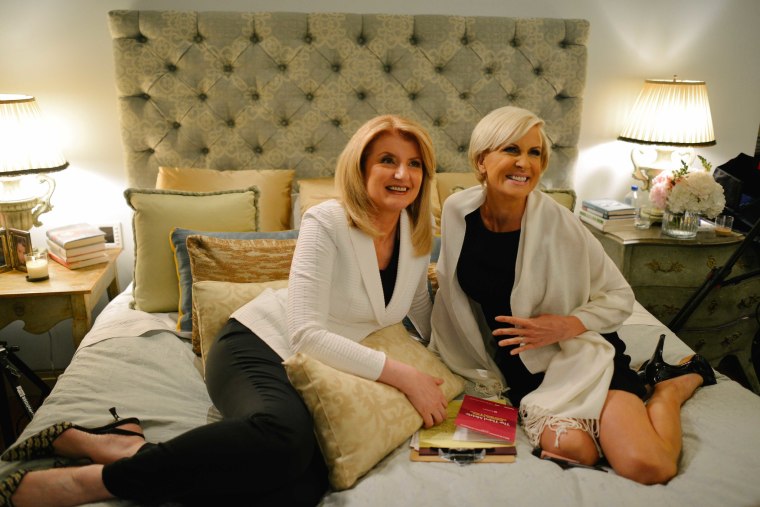 She proposed that in 2014 we co-produce a massive women's event on the issue of self-care. It became her inaugural Thrive Conference. I learned so much, as we worked together creating this event and building a team.
She solved problems with ease and was able to convince people to do things that they never intended to do. For example, the theatre initially said the stage could not support the weight of my mother's massive two-ton sculptures, sent from Washington D.C. to New York City. She made it all happen and filled the room.
It was an amazing evening, and working side-by-side with Arianna was the experience of a lifetime that I will never forget."
Susan Bean, the CBS boss who got her through a firing:
"Susan was an absolute force at CBS who had worked at '60 Minutes' and '48 Hours' and ultimately was promoted to senior producer. She is one of the most talented producers I've ever worked with, and she noticed that I was very talented too — but that I was a woman who felt like she was running out of time.
Susan gave me the best piece of advice I've ever gotten: 'Be calm. Be still.' She taught me that you can't [voice] track a piece if you're hyped up. You can't sound confident if you're a nervous wreck. In short, you can't communicate effectively unless you're grounded and sturdy.
Women tend to overthink, and we get so excited that we over amplify everything. So when something bad happens, we're devastated. And that's what happened to me: I got fired from CBS. Susan said to me, 'Mika, this is the best thing that will ever happen to you.' I couldn't understand it. And I was unemployed for a year. But in the end Susan was right: I had to rebuild, but it brought me back to MSNBC and ultimately to 'Morning Joe.' I would never do this job so well had I not gotten through that dark period with Susan's advice."
Joe Scarborough, the co-host and spouse with a radically different communication style: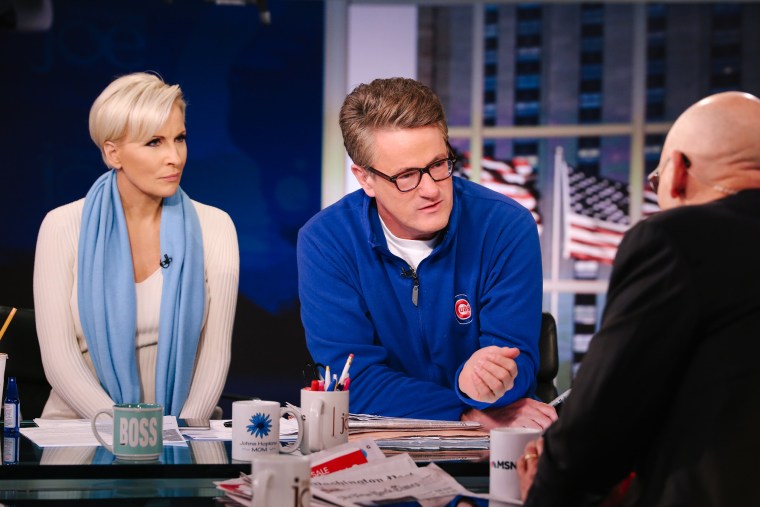 "He's had a huge impact on the way I view how women think and how we communicate. I was literally side-by-side with him as my career went to the next level. I watched how he did things and how he thought and how he moved with confidence; I compared that with the negative, self-destructive ways I would think. We'd exchange stories about how I'd apologize when asking for a raise, and how Joe just bounded in there and said what he wanted.
Joe can leap up on stage unprepared and nail it. For most women, if we know we're speaking in front of 5,000 people we're nervous, we're preparing nonstop for two weeks before. But Joe, like many men, says, 'Just get up on stage and do it!' Guys just simply believe in themselves, that's half the battle. I watched and learned from Joe."
Emilie Brzezinski, the mother who never let her career slip off the priority list: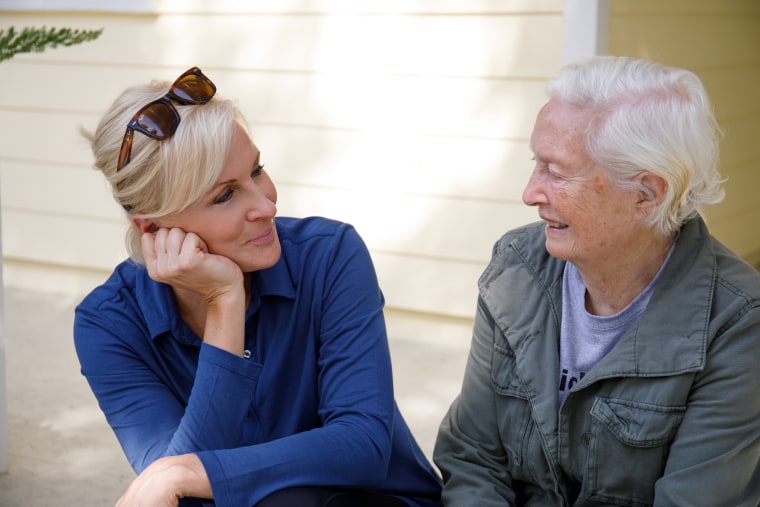 "My mother is a tremendous mentor, and it isn't what she says. It's how she's lived her life.
She's kept her career as a sculptor so close to her, even in times of great challenge. That includes raising three teenagers when my dad became national security advisor under President Carter. She'd have her family dinners and White House events, but she was getting back into that studio.
She's still leading the way for me, even at age 87. After the loss of my dad, in 2017, my mom had two heart attacks the week he died and later was diagnosed with Parkinson's. But Joe and I moved her down to Florida, and her career has not only picked up again — it's booming. She's planning a seven-month exhibition at the Boca Raton Museum of Art, a show at the Lowe Museum in Miami and a presentation at Art Basel in December. She's on fire and isn't stopping. She's an endless source of inspiration for me."