Don't feel guilty about celebrating on Memorial Day with a beach trip or barbecue—just take a few moments to remember military service members killed in action and the families who mourn them.
That's the message from retired Brig. Gen. Carol Eggert, Comcast's senior vice president of military and veteran affairs.
"Service members died to protect that right to leisure, and there is nothing wrong with it," Eggert told Know Your Value. "But they also appreciate reflection and recognition of those who have made the ultimate sacrifice."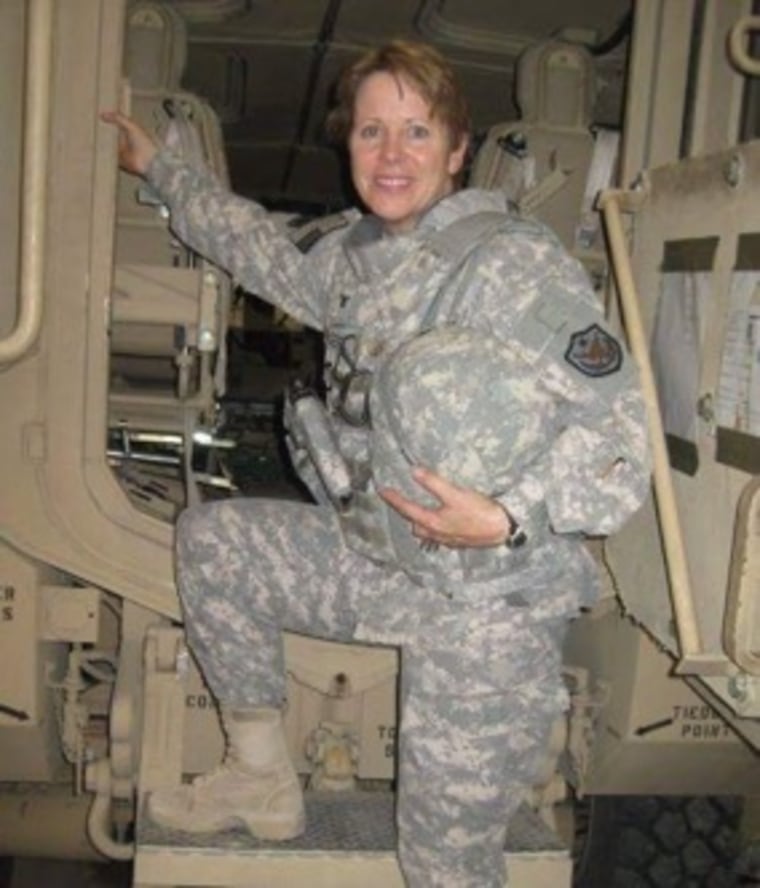 Eggert knows first hand: She served in the Army, the Army Reserve and the National Guard, and she completed several overseas deployments including a 15-month combat tour in support of Operation Iraqi Freedom as Chief of the Women's Initiatives Division and senior liaison to the U.S. Embassy in Baghdad. She has received several awards for her service such as the Legion of Merit, Bronze Star, Purple Heart and multiple awards of the Meritorious Service Medal.
Eggert herself often spends Memorial Days at military grave sites, and she is passionate about highlighting the stories of military members, particularly women, who were killed in action.
"It's part of the bigger issue of the civilian-military divide — because there's no draft now you don't necessarily know the person next door," Eggert said. "It's not malice, but we just don't talk about these stories much. Veterans in general are a pretty humble group, and in part because women are a smaller population, they're recognized to an even lesser extent. Women don't tell their stories and don't take their rightful place as warriors."
Eggert shared the stories of five military women killed in action throughout history to remember this Memorial Day:
U.S. Army Specialist Lori Piestewa, 23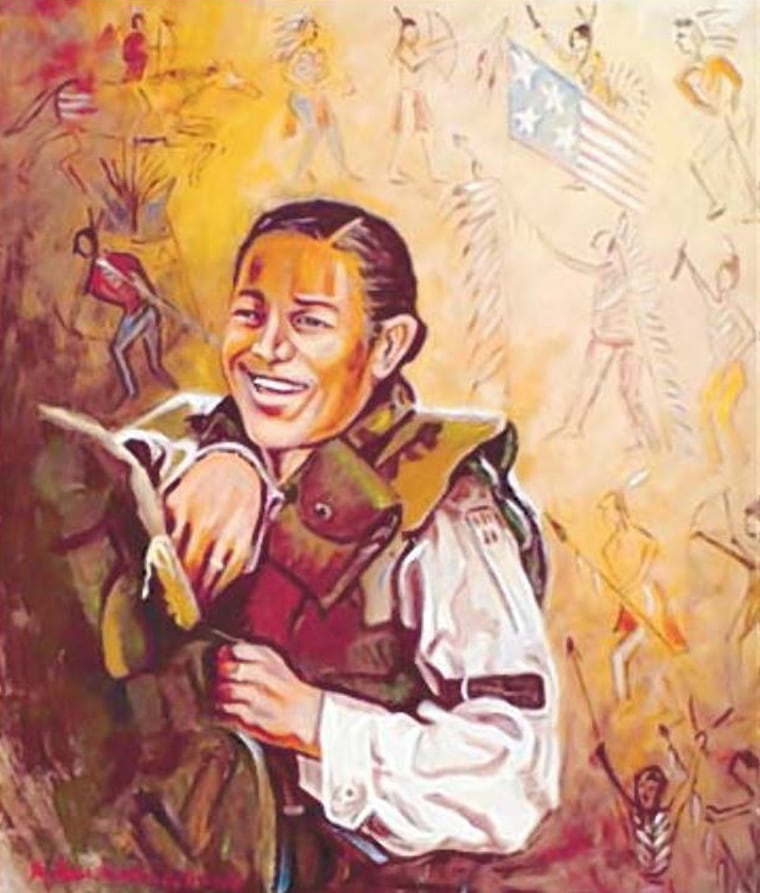 Born Dec. 14, 1979; killed in action in Iraq on March 23, 2003
Pfc. Piestewa, who was posthumously promoted to Specialist, was the first Native American woman in history to die in combat while serving in the U.S. military. She was also the first American woman in the U.S. military to be killed in the Iraq War.
Piestewa was assigned to the 507th Maintenance Company stationed on Fort Bliss, which was responsible for transporting water and supplies among providing other assistance to combat units. She died in Iraq after an ambush on her Humvee, which she was sitting in with her best friend Pfc. Jessica Lynch—who was captured by Iraqi forces and held as a prisoner of war before U.S. Special Operators troops recovered her on April 1. Piestewa was awarded the Purple Heart and Prisoner of War Medal.
"Because Jessica's story got so much media attention, Lori highlighted that when you're a woman on convoys bringing supplies, you are in combat — you are right in there with the combat units," Eggert said. "Those units take the risks and sometimes pay the ultimate prices."
After the death of Piestewa, a member of the Hopi tribe, Arizona named Piestewa Peak after her. She is also recognized in the annual Lori Piestewa National Native American Games, in which 10,000 Native Americans compete in a multi-day sports event.
1st Lt. Ashley White, 24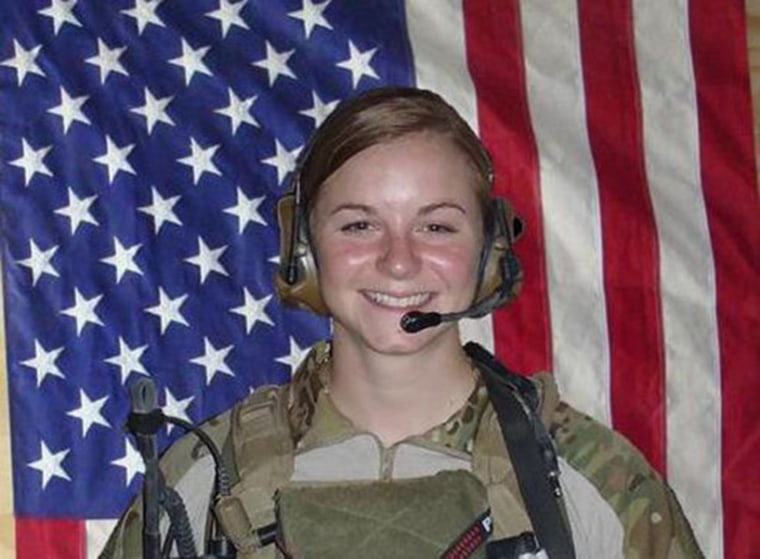 Born Sept. 3, 1987; killed in action in Afghanistan on Oct. 22, 2011
First Lt. White was among the first group of women soldiers in combat as part of a Cultural Support Team (CST), which were created in 2010 to help make connections with local Afghan citizens. She was the first member of a CST to be killed in action. At the time of her death in 2011, women were officially banned from combat but could be attached to Special Operations units as part of a CST.
"I was serving when the idea of CSTs came to be, and people like Ashley really do play a critical role," Eggert said. "Many people think women couldn't be involved at all in Special Ops then, but those CSTs are attached, serving right alongside."
White was killed during combat operations in Kandahar Province, Afghanistan, and she posthumously received the Bronze Star Medal, the Purple Heart, the Meritorious Service Medal, the Afghanistan Campaign Medal and the Combat Action Badge. Later, in the 2015 New York Times bestseller "Ashley's War," author Gayle Tzemach Lemmon chronicled her story and that of CSTs.
2nd Lt. Ruth Gardiner, 29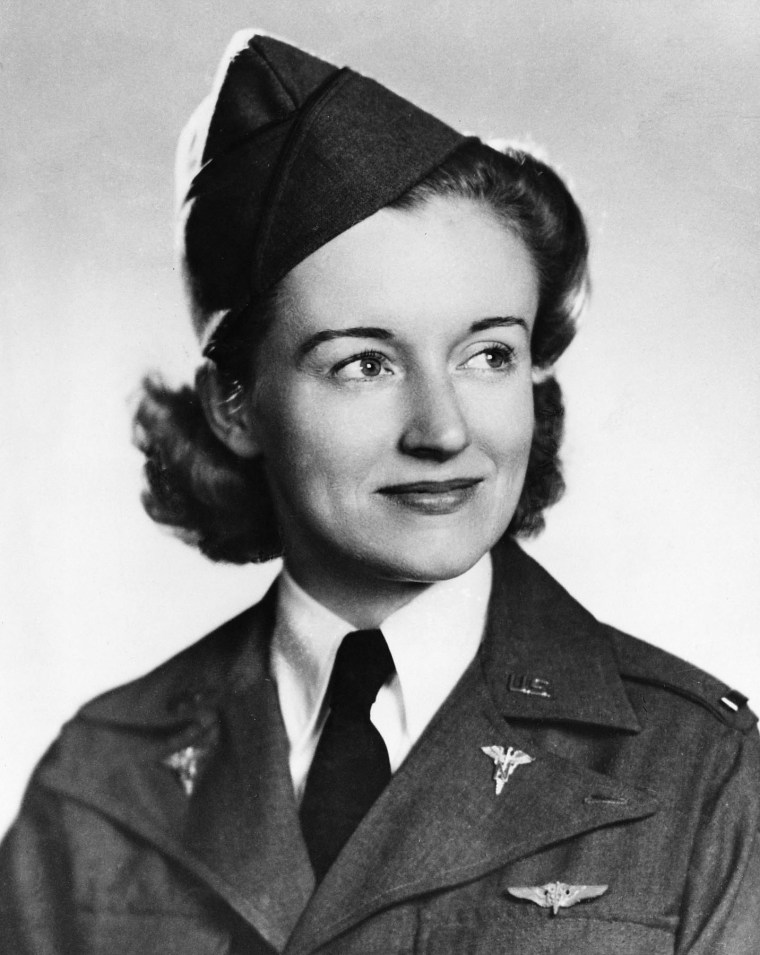 Born May 20, 1914; killed in action in Alaska on July 27, 1943
Second Lt. Gardiner was the first Army Air Force flight nurse killed in a combat theater, and she was one of 17 flight nurses who died during World War II. She was killed in an aircraft crash on the way to evacuate patients in Alaska. Gardiner General Hospital in Chicago is named for her.
"Some people think women were 'just' nurses during World War II," Eggert said. "But as Ruth shows, there were WACs (Army), WAVES (Navy) and SPARs (Coast Guard). They played important roles and in some ways may not have always been given their rightful place in history."
Army Corporal Jessica Ellis, 24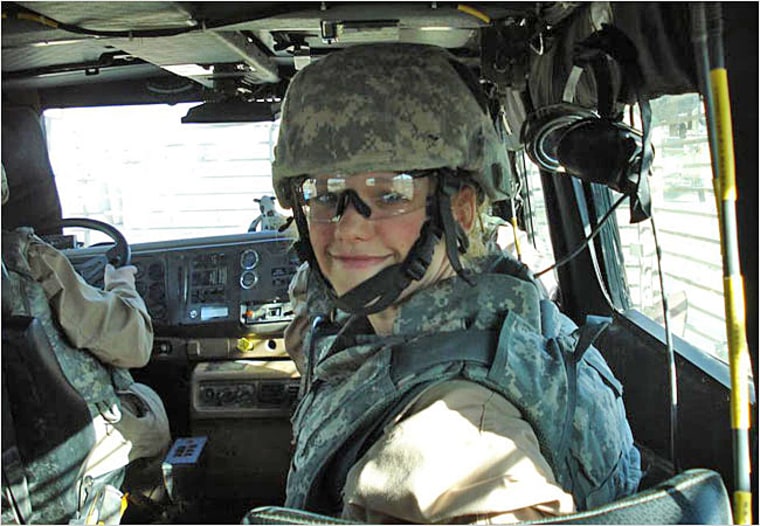 Born June 26, 1983; killed in action in Iraq on May 11, 2008
Cpl. Ellis was a medic serving her second tour in Iraq, and she was supporting a team of combat engineers in Baghdad when her vehicle was struck by an IED and she was killed. Ellis was posthumously awarded a Bronze Star and Purple Heart.
"I commanded a support battalion, and our people were attached to the units conducting full combat operations," Eggert said. "Medics have to go back and forth and leave areas of protection to carry out their missions, and that's what Jessica was doing when she was killed."
1st Lt. Sharon Lane, 25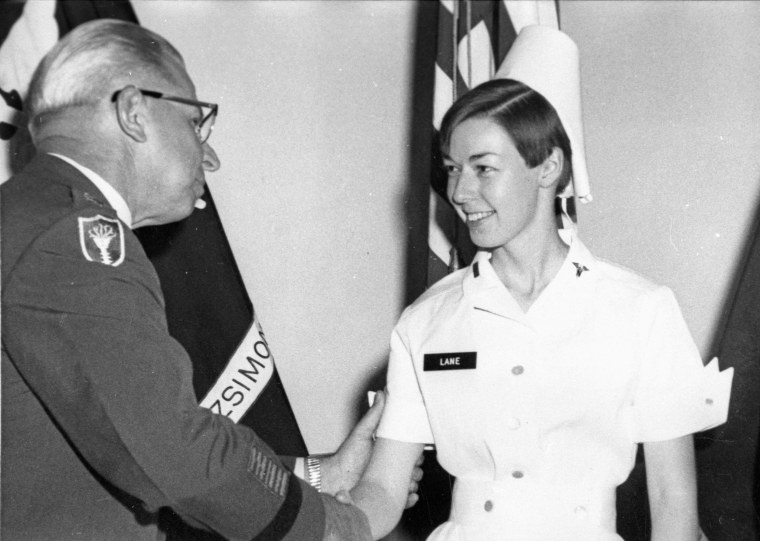 July 7, 1943; killed in action in Vietnam on June 8, 1969
First Lt. Lane was the only American military woman killed by enemy action in Vietnam, and the only American nurse who died as a direct result of hostile fire. She was working at the 312th Evacuation Hospital in Chu Lai — where she worked in the Vietnamese ward five 12-hour days per week and spent off-duty time caring for American soldiers — when the facility was struck by Viet Cong rockets.
Lane was buried with full military honors in her hometown of Canton, Ohio, and later the nursing school she attended there, Aultman Hospital, erected a bronze statue of her. and she posthumously received awards including a Purple Heart and a Bronze Star with a "V" for valor.
"The 'V' for valor is in recognition of Sharon's above-and-beyond courageous action," Eggert said. "Not too many people have that honor. It's heartening to see the military and her community celebrate what a special person she was."