If you've taken a career break and are asking yourself "what do I want to do next?," you're not alone. Meet Ginny Brzezinski, Know Your Value's comeback career contributor who knows first hand just how overwhelming and impossible it may feel to jump back into the workforce. But as she explains, careers are no longer a linear progression. In the weeks and months to come, she'll help you explore what career is right for your life today and how you can get there. Here's more about Ginny:
1. You left a high-powered career to raise your children, and then returned to work many years later. Can you tell us about yourself, and your personal return-to-work struggles?
I know the return-to-work struggle intimately. I stepped back from a 12-year Capitol Hill press career when my kids were born. Mika never stopped working. Now, as I look to return to the communications world after a career pause and pivot, the path back isn't always clear.
Of the dozen years I worked on Capitol Hill as a Senate press secretary, the last five I was the communications director for the Senate Finance Committee. I left my job in 2001, after my boss, Sen. Bill Roth of Delaware, lost his re-election bid. At the time, I was eight months pregnant with my second child, and my first child had just turned one. There was no way I could have interviewed for a new position. But the truth was, I wanted to be home with my son and daughter-to-be. I figured I could always find a job, but I couldn't get this time back with my kids. It probably wasn't the smartest thing financially; my husband and I at the time were about equal in pay. But we both felt strongly that one of us needed to be with the kids.
Returning to work after a career break shouldn't be an uphill battle.
It turned out to be the right decision for our family. I know we are fortunate that I could have that time with our kids. I also know that it's not possible, nor the right fit, for everyone. I was happy to be home with the kids. And after seven years, once the kids were in school, I got my real estate license. It was quite a different experience from working on the Hill. I didn't love it, or at times even like it. But it was local, I worked with great people and it allowed me the flexibility to take my kids to school, pick them up, go to their games and have summers with them.
Now that my kids are teenagers, I have more time. And I'm excited about figuring out my next career.
2. What is the biggest lesson you learned from those experiences?
I learned that sometimes you have to be okay with swimming against the tide. When I decided that I was going to leave the Hill and be a stay-at-home mom for seven years, many of my friends and colleagues were horrified. Maybe that's because no one ever says, "Hey, I'm going to take a seven year career break."
There was the loss of income and the notion that I had somehow made a career-killing decision. Really, they thought I was crazy. Most of my Hill colleagues were determined to be working moms. And, I have to say, many of them are now in top positions and have balanced career and motherhood spectacularly. And, of course, there is Mika, my sister-in-law, who has done it all. I could not, nor did I want, to do it all.
When I left the workforce in 2001, there were no options to work from home or even working part time. There was no gig economy. The options were either all in or home with kids. For women today, 16 years later, it's easier to ratchet back but still keep your toes in the career water until you are ready to go back. And that's a very good thing.
3. What are some of the topics you will cover on Know Your Value?
Comeback Careers is the newest evolution in the nationwide Know Your Value movement to empower women in the workplace.
We're creating a suite of multiplatform content that gives women a roadmap for getting back to work. We'll be sharing proven return-to-work strategies and tools through web content, video, conferences and events.
We'll talk about how to figure out what you want to do after your career break, how to put your resume together, developing a great LinkedIn profile, interviewing, what to wear to an interview, career "returnships," putting together a great elevator pitch, networking, updating your skills, the gig economy, how to address the dreaded "gap" and many other key topics.
4. What information and inspiration do you want Know Your Value readers to walk away with?
Returning to work after a career break shouldn't be an uphill battle.
I hope that our website can inspire you, help build your confidence and give you the tools you need to go back to work.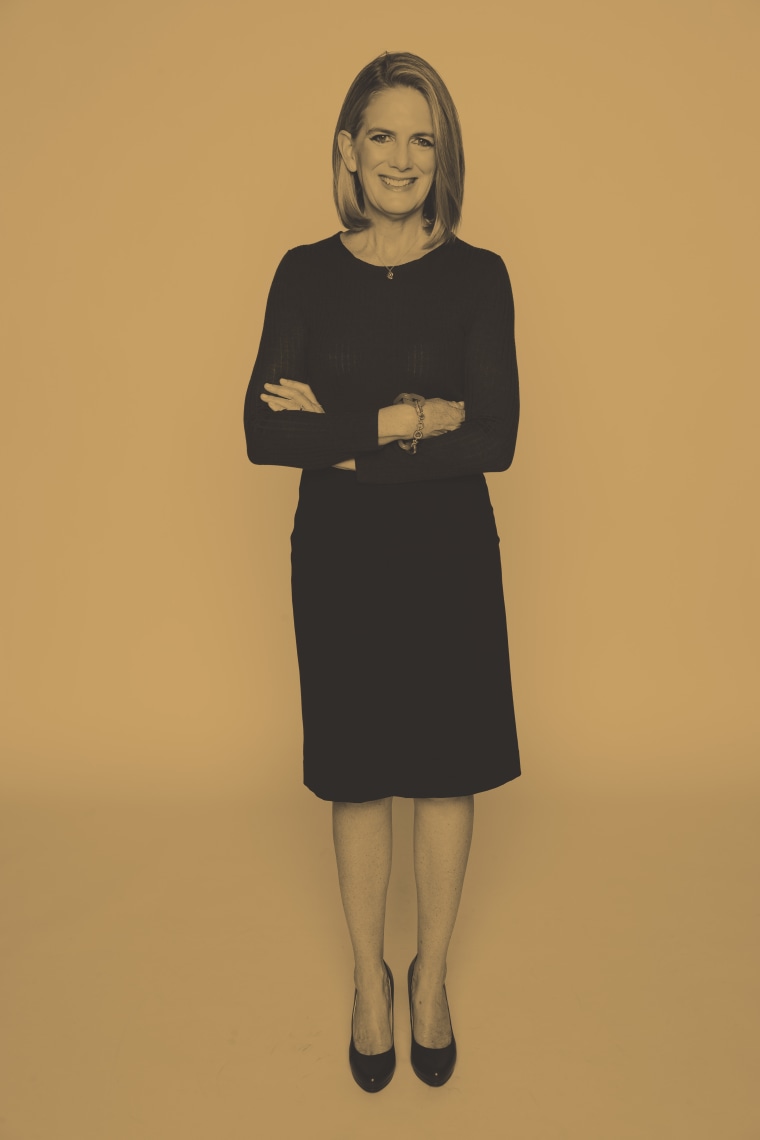 The biggest impediment for women who want to return to work is a lack of confidence. We feel like we are rusty, like we have been out of the loop for a while, like we're technologically obsolete and aren't quite sure where we fit in. The thought of putting together a resume is daunting. Many of us wrongfully believe that we just aren't up to the job and think "why would they ever hire me?"
The truth is that women do return to work after five years or even 20 years, and that in many cases, we make better employees. As Carol Cohen of iRelaunch says, we've got experience, we're at a stable point in our lives, we are excited about going back to work.
Together, Mika and I are committed to creating a path forward for all women looking for a career return. Think of this as an opportunity to write your next chapter. We know your value. Time to share it with the world.
Speed round
1. Who is your hero?
That's easy. My mom is my hero. She went back to school while my brother and I were in middle school and high school, and finished her college degree at Wellesley College, graduating summa cum laude. Then she got her masters degree in historic preservation from Boston University. And then, she started her own business. She was an early relauncher!
She's also my hero for her health battle. My mom developed Guilliam Barre Syndrome in 2010 and within days was completely paralyzed from head to toe and on a ventilator - for months. She had to learn to breathe again, talk again and move again. Today she is doing great!
My "runner up" heroes are Margaret Thatcher for leadership and toughness, Katherine Graham for being ahead of her time and Michelle Obama for her honesty, courage and telling the world that her first job is being "mom-in-chief."
2. What book would you recommend to Know Your Value readers?
I have just finished a few great books: Work Pause Thrive by Lisen Stromberg and The New Rules of Work by Alexandra Cavoulacos and Kathryn Minshew, the founders of TheMuse.com. I highly recommend both of them for women at any point in their career. I recently finished Unfinished Business by Ann Marie Slaughter, and thought it was brilliant and a great call to action. I am now (finally) reading Lean In by Sheryl Sandberg, and while I didn't lean in, I love this book, I love her advice and I love her writing style.
3. What song do you listen to when you want to feel inspired?
One of my all time favorite songs is Stevie Wonder's "Don't You Worry 'Bout A Thing." Thanks to my daughter Sophie, I also love country music, groups like Florida Georgia Line, Luke Bryan, Lady Antebellum and especially The Zach Brown Band. And, I love dance music from the 70s. I am a huge fan of ABBA and Earth Wind and Fire. Someday I hope to go to the ABBA museum in Stockholm!
4. Can you share a fact that readers might be surprised to know about you?
I watched the entire season of "Big Little Lies" in two nights. I am really hoping there is a second season.