Millennials face their own unique challenges in the workplace. They're trying to establish their careers, set themselves apart in a competitive job market and are constantly battling negative stereotypes. Meet Daniela Pierre-Bravo, Know Your Value's millennial contributor, who will draw on her own experiences to help you achieve your professional and personal goals. Daniela has defied many odds. The 26-year-old is a DREAMer who grew up in a small Ohio town. She paid her own way through college and eventually landed a job in New York City with NBC Universal's prestigious Page program, a 12-month early career development experience in media. She catapulted that opportunity to become a successful booking producer on MSNBC's "Morning Joe." Here's more about Daniela's inspiring backstory and what she'll be covering for Know Your Value:
1. In becoming a successful booker at MSNBC, you've broken down stereotypes (often wrongly) associated with your generation. How did you overcome the conventional wisdom around millennials?
When it comes to breaking down stereotypes, it's all about managing perceptions — what people assume of you vs. your capabilities. I think the key to overcoming stereotypes and advocating for ourselves and our value effectively is finding the right balance between being confident and maintaining a willingness to learn and be solution-oriented. I've found success through a combination of being scrappy (including doing the unglamourous work with a smile), in addition to being solution-oriented and assertive. I frequently took on responsibilities outside of my job title which, I believe, helped me move up in my career early on.
2. Tell us your back story
My back story explains the reason why I learned to be opportunity-obsessed.
I was born in Santiago, Chile. When I was a teenager, my family settled in a small town in Ohio. It took me a while to realize it, but I found out I was in a crippling legal limbo. That meant I didn't have the rights or opportunities that my classmates had. I couldn't legally work, travel or drive. When my junior year of high school rolled around, I learned I was ineligible for any loans or government scholarships to help pay for college.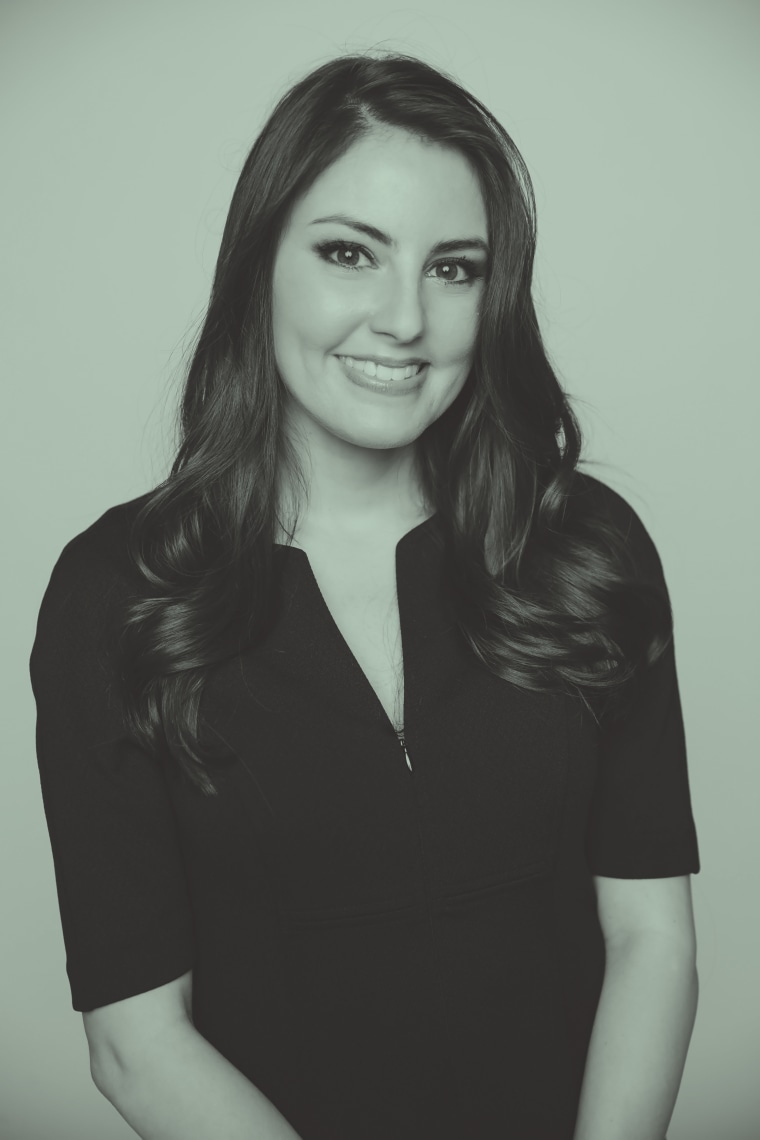 Eventually, I would become what was known as a "DREAM Act student" and was able to retain a work permit through President Obama's executive order (an announcement that came just months before I graduated college). But before that, everything seemed out of reach. I knew I had two options: I could either accept the state of restriction and limitation that was part of my environment, or be creative about creating opportunities for myself. I chose the latter.
Long story short, I worked many odd jobs throughout high school and college. I was a Mary Kay consultant and decided to take my work as an independent contractor to the next level, and began building my own team as a Senior Sales Consultant; Recruiting, employing and training women around rural Ohio.
I paid college a semester at a time, often late, but thanks to scholarships, summer jobs and my Mary Kay side business, I was able to make it through the next few semesters and eventually graduated on time and without debt.
The summer before I graduated, I landed two unpaid internships in New York City at Sean Combs' Bad Boy Entertainment enterprises and Viacom's MTV Networks. But to make ends meet, I was also a babysitter, a dog walker, and a promoter for a bar and nightclubs (The side hustle was real).
As millennials, we have so many options and roadmaps to navigate our path to success.
Despite the uncertainty and obstacles along the way, I learned that thinking too much about the possibility of failing risks the very possibility to succeed. I've learned that part of success is, of course, the accomplishments of your day-to-day tasks. But the other part of it is psychological. Success starts with reassuring yourself that you deserve the goals you've set, and that you have the ability to succeed in things you may not have the confidence to do or say. At times, it was helpful to convince myself that I had a seat at the table, even when I didn't necessarily believe it at first.
3. What is the greatest professional advantage to being a millennial?
Because we are digital natives, we have an intrinsic ability to find a solution to pretty much anything. At the beginning of my career, I relied heavily on social media and the internet to create opportunities for myself. That includes finding private scholarships online because I wasn't eligible for student loans, teaching myself how to close a deal through You Tube videos in high school for my then Mary Kay business (that ultimately helped me pay for school), to finding side jobs during my unpaid internships in NYC through Craigslist. It's become second nature for our generation to find solutions. Our interconnectedness is power.
4. What are some topics you will explore on Know Your Value?
As millennials, we have so many options and roadmaps to navigate our path to success. With so many options, the clarity to know what we want to do and how to get there become blurred.
This platform will provide resources to help find your balance – to get the most out of your career and personal goals. Because as a millennial myself, I know how intertwined those goals can be. We'll explore all things career-oriented, including resources that will help you find your purpose, make you a stronger negotiator, how to best advocate for yourself, stand out the right way in the workplace by debunking myths about us and staying motivated to reach your goals.
Speed round
1. Who is your millennial hero?
So many! I have a lot of respect for millennials who have overcome adversity and are symbols of resilience, like Malala Yousafzai.
I'm also inspired by anyone who is able to defy stereotypes by doing something people would never expect of them. Emma Watson immediately comes to mind. Aside from being an amazing actress, she knows how to raise awareness for causes that she's truly passionate about, whether its education for girls or being appointed as a United Nations Women Goodwill Ambassador in 2014. Even her fictional character was a hero to me! I started reading the Harry Potter series when I was seven and it became an escape to all the chaos that came with moving from one part of the world to the other.
2. What book would you recommend to Know Your Value readers?
Knowing Your Value…of course!
3. What song do you listen to when you want to feel inspired?
"Empire State of Mind" by Jay-Z and Alicia Keys is my ultimate theme song. Growing up in Ohio, I always dreamed of moving to New York. It's a place that gave me access to the opportunities I needed at the start of my career that eventually opened doors to where I am now. My ultimate "pinch me" moment was seeing it performed live, up close and center in Central Park and then by the Statue of Liberty.
4. Can you share a fact that readers might be surprised to know about you?
I have a rescue dog/son named Benji, who I swear is a human trapped in a four-legged Morki breed puppy.