MSNBC anchor Stephanie Ruhle spent 14 years working in investment banking for Deutsche Bank, where she climbed the corporate ladder and was rewarded for her success. But she also had a strong desire to make a career leap and work in television, so she took a risk and made it happen in an unconventional way.
"I was always interested in working in the media, but I think people don't pursue their dream when they have a day job," Ruhle said. "Early on, I almost left to go back to journalism school, but it was really about financial independence. A mentor of mine said, 'do not go to journalism school, you will end up a meteorologist in Tuscaloosa, which could be good, but stay here. Do this for 10 years and make money. Put some money away in the bank so you can take care of yourself, and then pursue your dream.'"
Ruhle followed that advice and while working in banking found her desire to work in media only grew. Years later, she began to take the first steps toward her dream career on the side. "I started to do more public speaking," Ruhle said. She had taken board position at a nonprofit for girls, and would go in to speak to the girls once a week.
Her strategy is a good lesson for anyone in the workplace, regardless of whether they're looking for an entirely new career or a leadership position within their own company. "If you work in a position where there are no management opportunities, find a nonprofit board that doesn't require you to donate a lot of money, but needs someone to run a commission. You could have maybe 10 people reporting to you," Ruhle said. When it comes time for your review, you can tell your boss, "you didn't give me a leadership opportunity here, but I did it on the side. You kind of stick it to your boss right there. You can say, I actually have shown myself to be a leader, I just didn't have an opportunity here," she said.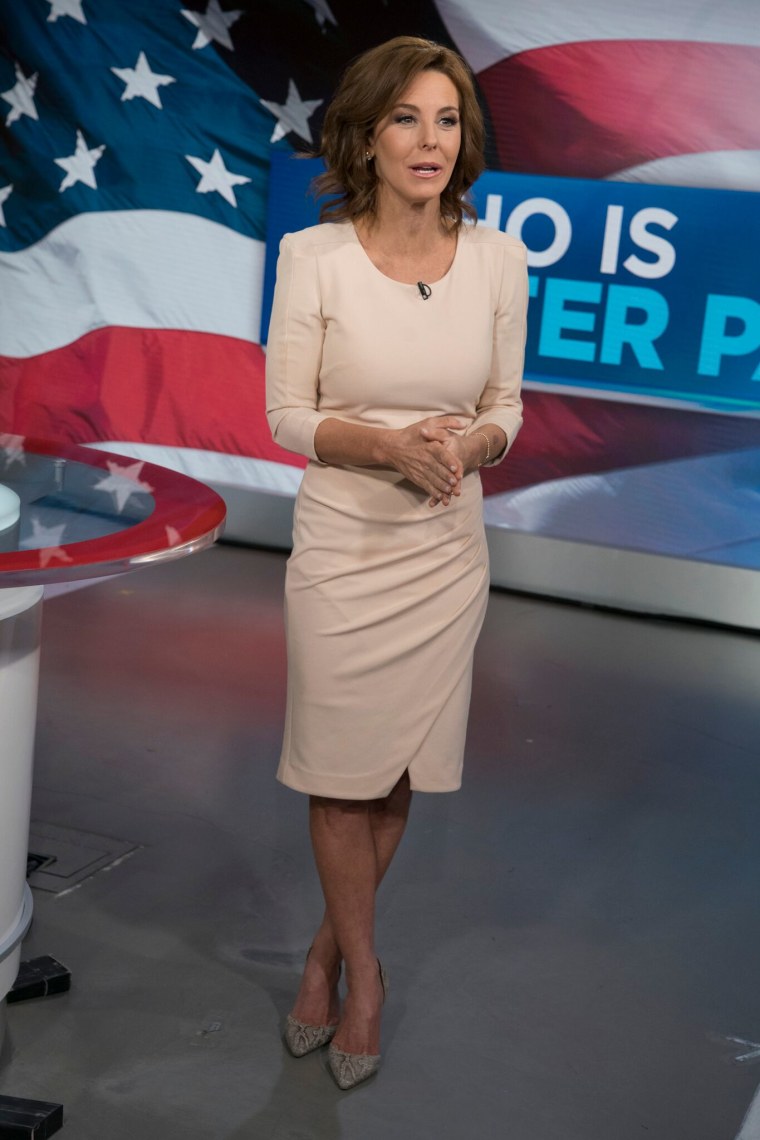 After the financial crisis, Ruhle said work morale had changed, and she knew wanted to switch careers. A woman from the nonprofit worked in human resources and introduced her to Andy Lack, who ran Bloomberg TV at the time and now runs NBC.
When Ruhle had a meeting with Lack, he told her that in his view of media, there weren't going to be any teleprompters. He told her that in this new world of media, you have to know the content, love the content and enjoy doing it. Ruhle told Lack that was absolutely her. She said she would leave her career and take the leap into television to finally pursue her lifelong passion. She knew the transition would require hard work and lots of preparation. "I knew the content really well, that was my background. I just didn't know how to be on TV," Ruhle said. She wanted a show to anchor and wanted Bloomberg to hire someone to teach her how to be on TV.
"I cared immensely about how much money I was making, but in terms of risk management, I knew I wasn't sure if I'd do well on TV." Ruhle said. She hoped the risk would pay off – and pay off it did.
Since that pivotal career transition, Ruhle worked her way from news anchor and managing editor at Bloomberg TV to NBC News correspondent and now anchor of MSNBC Live.
Ruhle advised that when it comes to risk management, evaluate how long you can take a certain risk. "Take a big risk, but take the elevator up and walk down the stairs. Don't jump out the window," she said. "Often times when people want to take a leap, they want to take a blind leap," she added.
Ruhle's self-confidence stems back to her upbringing and the influence that her very strong mother and grandmother had on her. Her mom always told her, "You're not the tallest, you're not the fastest, you're not the smartest, you're not the prettiest, but you can do anything you set your mind to. Just believe in yourself. I know you can do it."
"That inner confidence has not made me feel like I'm better, but it has made me feel like I know I can get myself there," Ruhle said.