Celebrity trainer and professional dancer Anna Kaiser could have rested on her laurels in the 2000s. She just chose not to.
At the time, Kaiser was Shakira's choreographer. She had starred as the principal dancer in the Disney film "Enchanted." She had performed in "Show Boat" at Carnegie Hall. She was — and still is — a celebrity personal trainer for the likes of talk show host Kelly Ripa and actress Sarah Jessica Parker.
Still, it was time for a change.
"...I'd just spent six weeks creating material for Shakira for her 'She Wolf' video. And I was in L.A. on set with her. I'd been in hair and makeup for 12 hours," Kaiser recently told MSNBC's Yasmin Vossoughian. "I looked around and I said: 'I have done everything that I want to do as a professional dancer. It's time for me to move on. And I want to take everything that I've learned over the last 15 years of my life and use it to inspire others.'"
Kaiser knew she wanted to do something in the health and wellness industry and tried Pilates and powerlifting, but said her shoulders got too big and boxy. The Calgary native, who has been dancing since the age of seven, knew she would have to return to her primary passion to get a strong and lean body — and to equip others to do the same.
From there, Kaiser developed a workout built around dance, interval training, strength and stretching. She called her new franchise AKT in Motion, and built up the brand from one New York studio in 2013 to a national chain.
Current studio locations are in Manhattan, East Hampton, New Canaan, Conn. and Yorba Linda, Calif. By the end of 2019, AKT will open studios in cities including Denver, Detroit, Miami, Dallas, Santa Monica, Omaha, Atlanta, Charlottesville and more.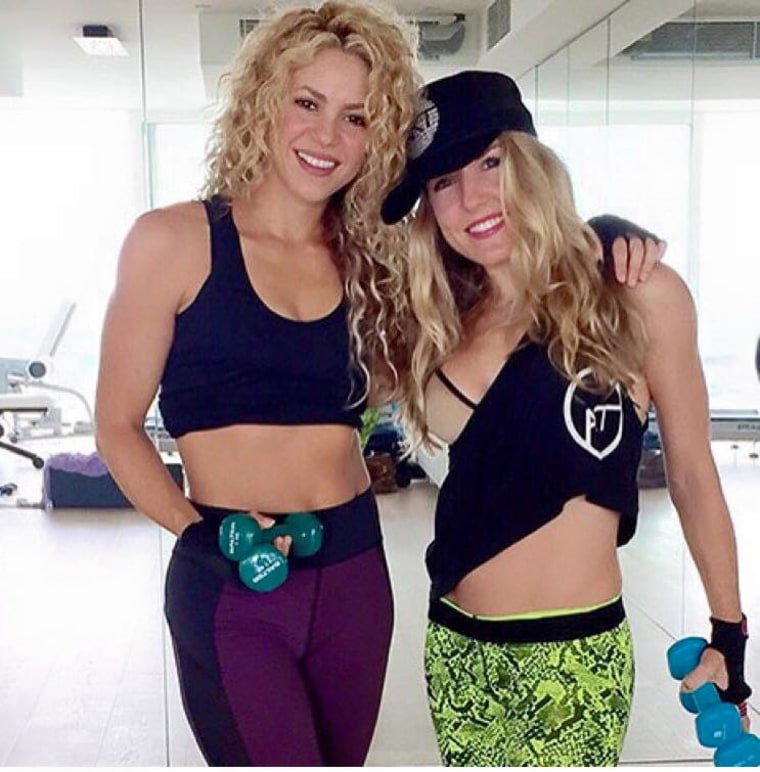 You don't have to be a professional dancer to take an AKT in Motion fitness class, though Kaiser put her professional experience and literal sweat into the process of building her empire.
"I was exhausted all the time," Kaiser said. "I was working out seven hours a day, jumping from client to client to client because I needed to make a living, and then at the end of the day, I would have friends come to my gym in my apartment building and I would play and try and create."
Kaiser said that while things are changing, standard gym training is a male-dominated field. So, she had to remain confident in her worth. Voussighian asked Kaiser if she had a moment in her career when she truly embraced her value.
"There were many of them," Kaiser said. "The one that pushed me to actually try and create this concept was having worked for multiple gyms and boutique fitness companies that didn't understand that trainer's plight."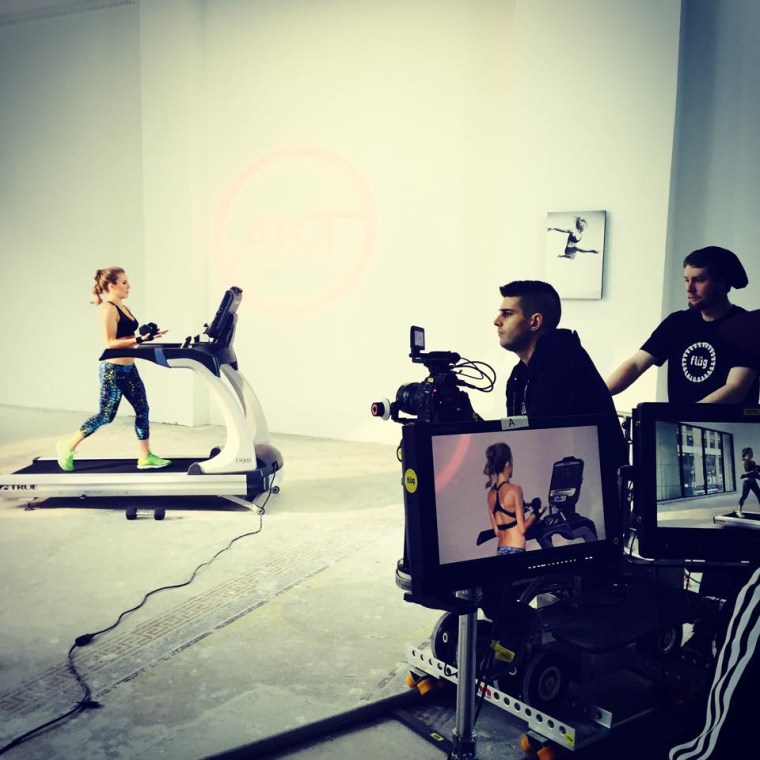 Kaiser described past work environments where gym management worried about investors far more than gym staff. Trainers were often paid poorly with no pathway into management.
To be paid her worth, Kaiser knew she needed to set out on her own.
The first AKT studio was funded by a round of friends and family. Last year, Kaiser partnered with Xponential Fitness (which has expanded big fitness brands like Pure Barre and Club Pilates) to begin franchising AKT on a national level. Kaiser said the franchise owners are specially trained to maintain AKT's original quality, and she personally curates the material every week.
Kaiser is principled about maintaining a social, supportive environment for those who take AKT classes. Voussighian described relatable moments for gym goers who are trying out a class for the first time.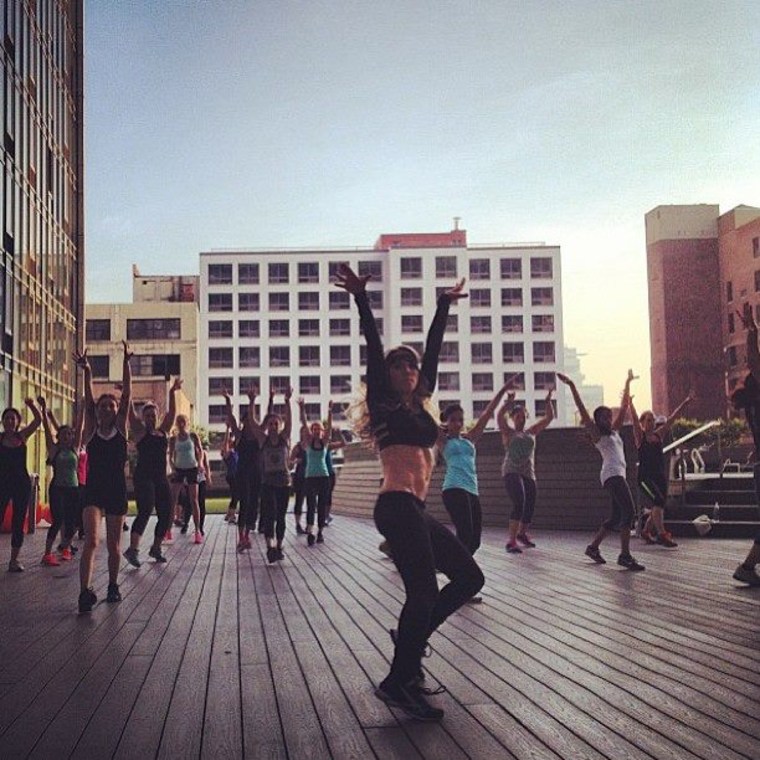 "I feel like there's so many different body types, so many different abilities. And someone's confidence could sort of on the low end of things because they're new to it," said Vossoughian. "And they're like, 'Am I going to be OK at this? Am I going to be able to master this class, where someone else who comes every single day just kills it at class?' You could be intimidated by that."
While Kaiser recommended a balance between private workout sessions and classes, she said the community feeling in an AKT class is built to be an empowering, motivating social experience.
"I love walking in, seeing my team, seeing the community of women supporting one another, sweating with them in the room, getting our hands dirty, the work, the energy shared in that room, the excitement — during the class with the disco ball and the lights and the loud music, it allows you to push yourself beyond your comfort zone because everyone else is," she told Voussighian.
To build and maintain her successful fitness empire through the years — with a husband and two-year-old child, no less — Kaiser has had to remain laser-focused and tireless.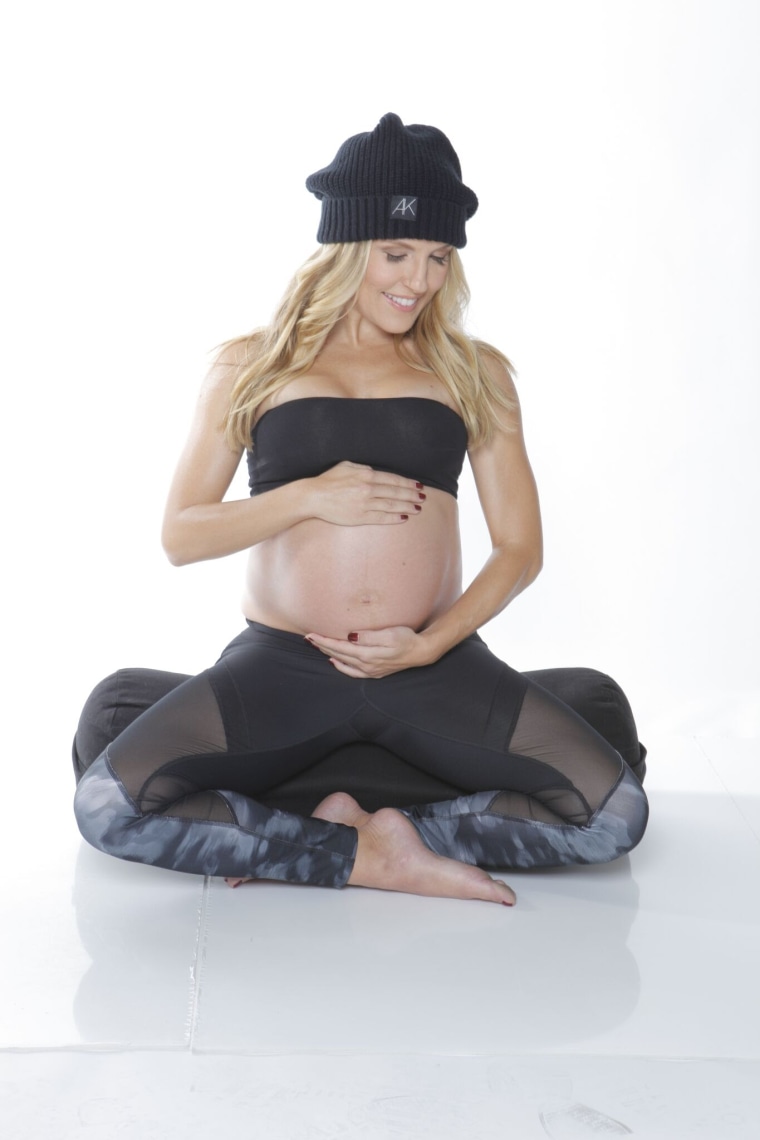 She offered advice to all budding entrepreneurs — not just those who work in the fitness industry.
"You have to be willing to work really long days, 14, 16 hour days, and you have to fill a void, do something that no one else is doing. And you have to be the best at it, because that is why people will seek you out. And that is what can make your business catapult from zero to 60 very quickly, because you're the only one that can make that happen."