The face of management is finally changing, but there's still a long way to go before women – particularly minority women – achieve equality in the workplace, according to a new study.
Working Mother magazine today unveiled its annual 2019 study on diversity in the workplace. The findings in Best 2019 Companies for Multicultural Women reveal a promising increase for minority women in some leadership roles, as well as more investment in diversity by top companies.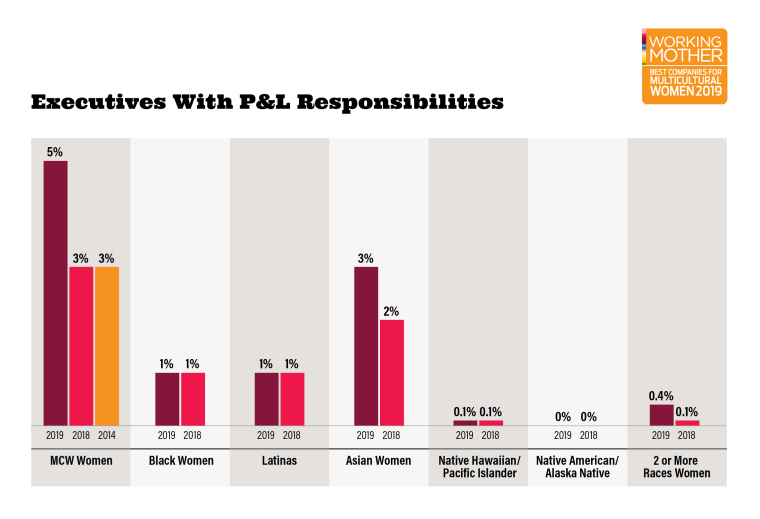 Key findings include a significant increase in white and Asian women across the board from last year. Asian women have leaped in the workforce from 3 to 5 percent, and in corporate executive positions from 2 to 4 percent.
The numbers seem small (and they are), but it's progress.
"These companies have a leadership that is focusing on multiculturalism and the advancement of women, and to me that makes all the difference," said Subha Barry, President of Working Mother Media. "Not only did we have an increase in the number of companies applying, we had representation at senior levels…I am very excited. Having done this year after year after year, we are seeing some trends that are showing that the status quo will change."
However, a huge gap remains for African-American and Latina women, who made no gains this year, Barry lamented, although their participation in leadership programs has increased.
"We've found that the ambition is there, and yet promotions mostly happen for white and Asian women," she added. "Companies need to ask themselves, 'What can we do to create opportunities for African-American and Hispanic women?'"
Participating companies filled out Working Mother's extensive survey to qualify for the list this year. Results were so promising, Working Mother expanded its winner's list from 25 to 50 companies.
Here are the top 10 companies, which Working Mother does not rank:
Accenture
ADP
Anthem
IBM
L'Oreal USA
New York Life
Procter & Gamble
Verizon
Visa Inc.
WellStar Health System
Some of these companies' methods included unconscious bias training for leaders, mentorships, partnerships with diversity organizations and leadership acceleration programs for minority women.
Sponsorships, which encourage upper-level employees to acknowledge and bring up lower-level employees in the company, had very significant results this year, boosting the promotions of all women by 11 percent.
These companies shouldn't be dusting themselves off and moving on, however, according to Lenora Billings-Harris, CEO of the diversity and inclusion organization Ubuntu Global. This is only the beginning.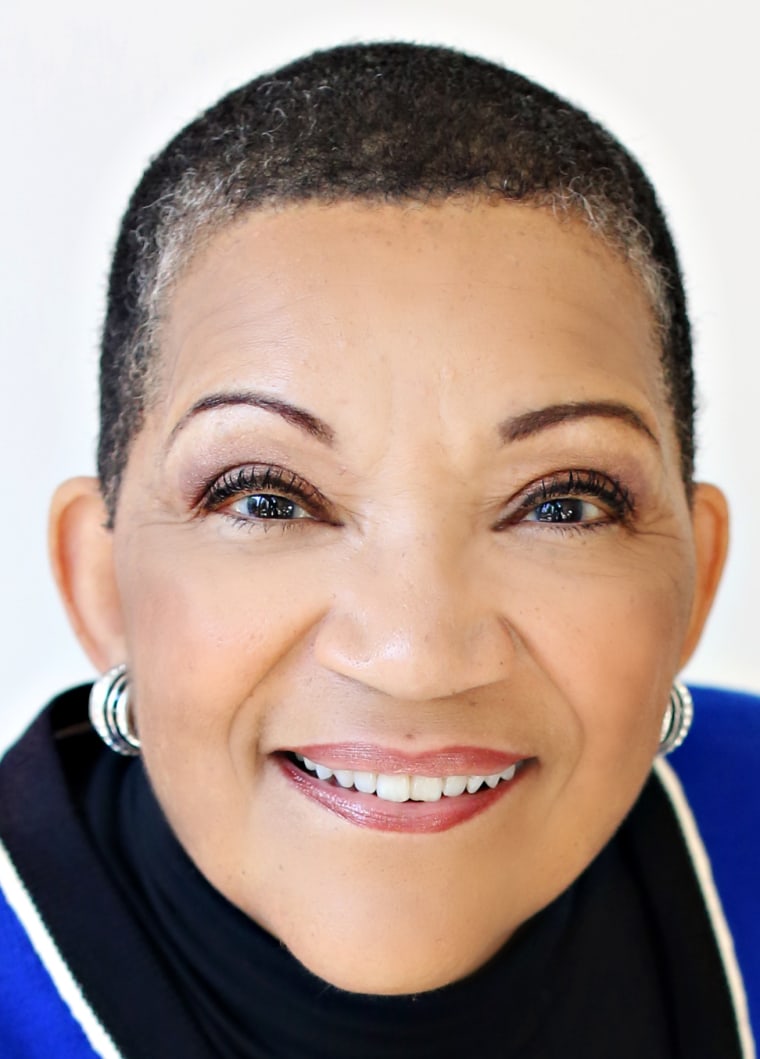 "In my experience, companies get really excited over an increment," Billings-Harris said. "When you brag that you have, 10 percent of a group in management, it's not something to celebrate to the degree that they often do."
Here are some tips for companies and employees looking to create an even better environment for multicultural women.
1. See diversity as a business opportunity
Diversity isn't just the "right thing to do," it's good business, according to Billings-Harris.
"You know it's amazing that in 2019, I am still in some cases having to make the case for diversity, period," she said. "There is so much research that with diversity comes more revenue, broader customers, and lower turnover among the best, most diverse talent."
One such study was conducted by University of Michigan researcher Scott Page, who proved that diverse groups were better, more creative problem solvers than homogenous groups.
Companies also need to adapt to changing demographics if they want to succeed, said Barry.
"By 2050, we will be a minority-majority country," said Barry. "White folks will be less than 50 percent of the country. If that is a fact, and 50 percent of those non-white folks are women, how can you afford to miss out on them?"
2. Use accountability tools
Companies that made the list use strict metrics and accountability tools, according to Barry. Without them, a company won't get anywhere with diversity and inclusion.
"I ask companies to share metrics, to set goals, and to meet those goals each quarter," Barry said. "How many quarters can you miss a goal if it's about revenue or the bottom line? After 2-3 quarters, you'd be gone. Why is it that for diversity we accept every excuse? Let's be just as strict with diversity and inclusion."
3. Be a formal and informal ally
Formal company-wide programs are important, such as sponsorship, mentorship, leadership acceleration programs, diversity referral programs, benefits for women and more. Initiatives like these are important for minority women, who are often isolated in groups of ones and twos in departments, according to Barry.
However, informal initiatives are just as crucial, according to Billings-Harris. Closed-door meetings are where all the important decisions are made.
"Here's a scenario. A few guys are looking at resumes, and one says, 'Yolanda would be wonderful for this position, but she's planning a family she has three kids.' They're just a bunch of guys trying to make a good decision based on their own unconscious biases - maybe they wouldn't want their own wives having this type of a job. What they need is to have someone in the room calling out: 'Hey, let's talk to Yolanda.'"
4. Check your language
It's important to use language that appeals to diverse subsets. "Are you willing to travel?" is a frequent question used on job applications, for example. According to Billings-Harris, women of childbearing years will largely say "no" to this question, thereby disqualifying them for the job. However, a larger diversity of women will apply by simply reframing the question: "Are you willing to travel at some point in your career?"
5. Make reporting accessible
According to the U.S. Equal Employment Opportunity Commission, reported retaliation incidents have climbed up by about 17 percent. Fear of retaliation is a huge problem when it comes to reporting bias and discrimination issues, according to Billings-Harris. Encouraging more allies would help safeguard victims against retaliation, she said.
Other companies are taking innovative approaches. Intel, for example, launched a "Warm Line" where employees can call and report incidents without the consequences of an HR meeting. According to Barry, 20,000 calls were made to the Warm Line and 90 percent of them were reconciled.
"If you're willing to hear the voice of your employee, your employee is going to tell you what they need," Barry said. "All you have to do is ask."