We have to know who we are and not let anyone else tell us who we are.
On the surface, it seems so simple. But the weight of this affirmation shared by Caroline Clarke was felt in the collective nods of attendees of the recent ColorComm conference in June. What the room full of communications professionals understood was the unspoken context: that as a woman and especially as a woman of color, this can be complicated. Clarke, an award winning journalist, author, founder and Chief Brand Officer of Black Enterprise's Women of Power Summit, shared how she married into a family business and still had to find her way.
On Knowing Her Value
Founded in 1970 by Earl Graves, Sr., Black Enterprise Magazine has become a fixture in many homes. Since 1993, Clarke has assumed various positions in the multimedia company. Clarke said her father-in-law, the founder of the company, often referred to her as their secret weapon. It was meant as a compliment. For years Clarke found the characteristic flattering.
"One day it occurred to me, I can't remember why, but I thought really? Secret weapon? That means people don't really know what you do. People aren't fully aware of what you're bringing to the table," Clarke realized. "Sometimes other people are getting credit for your work. People, even inside the company, don't necessarily know what you are responsible for or what you're contributing and it occurred to me that's not such a good thing."
Clarke never raised her concerns with her father-in-law whom she adores and admires. But she says the realization shifted her mindset and prompted her to begin making sure she was both seen and given credit for her contributions to the company.
"Nobody is going to really take care of your career other than you. Even in a family business it's not that different," she said. "As much as my father-in-law loved me and respected me, he did see me in a certain way. And it was as kind of a daughter-in-law and not someone whose career he needed to be looking out for the way he might have if I wasn't family. So I had to step into that."
How To Step Up At The Negotiating Table
With a long career focused on business news, Clarke is well aware of the challenges women face when it comes to salary negotiations. But she says it's in that moment when women have the most power.
"At the moment we get the job, that's the greatest moment of leveraging your position. They want you. They don't have you yet. You have to have the courage and the confidence to say in that moment what you're offering is something we have to discuss further," Clarke explained.
Clarke says doing your homework can help quell the fear that speaking up may lead to the offer being rescinded. The discussion does not only have to be about money. Flexibility, more vacation days and tuition reimbursement benefits are some of the other options she says women should also consider.
"You're not coming at it in a contentious way, demanding everything. You're taking the time to do the research, to find out where you should be, and let them know that you know this is where you should be," she said. "And then you just get what you deserve. You're not asking for more than that."
On Being Better Together
While speaking at the "Women Leading the Way and Changing the World" panel at ColorComm, Clarke stressed the importance of women working together. As doors open and glass ceilings shatter, she says women need to unabashedly help bring other women to the table, especially those from underrepresented communities.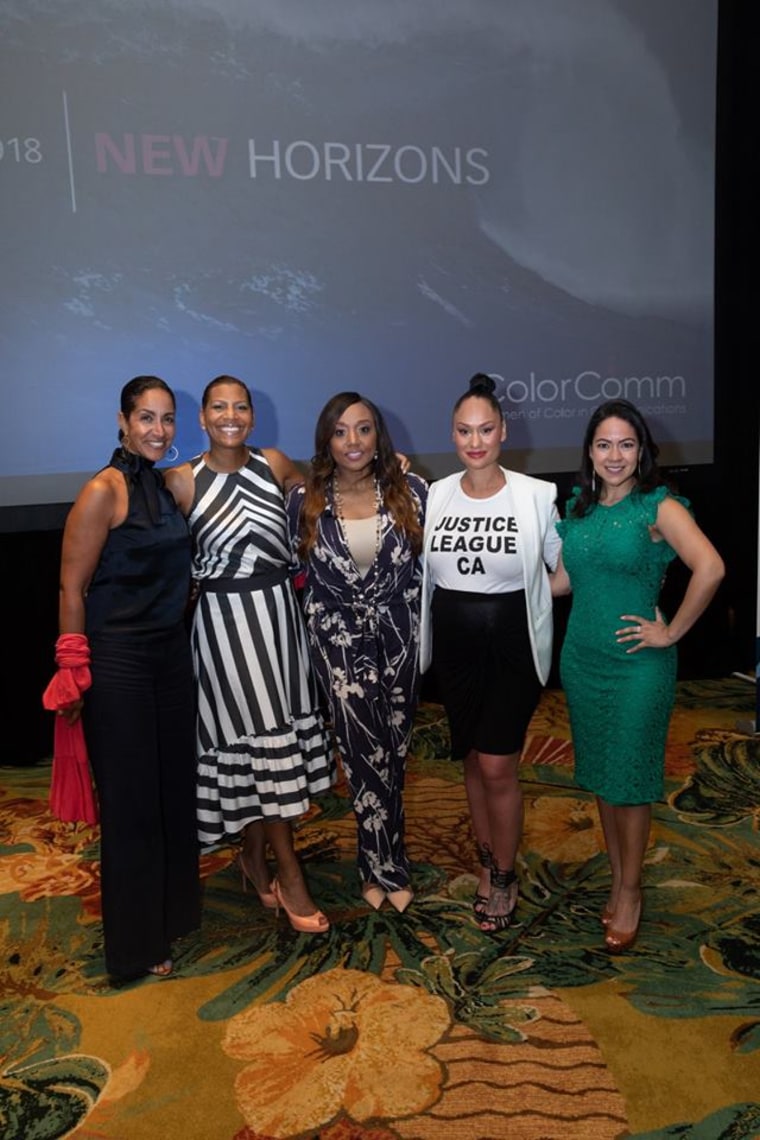 "I think when all eyes are on you and the spotlight is on you, although your heart may be in it, you don't necessarily want to do what you think they're going to think is the predictable thing, which is bring somebody who looks just like you," Clarke said. "But if we don't do that more; if we're not willing to step into that and take that risk to the degree that it's perceived to be that…we're just underscoring the barrier that's already there. We have to break that cycle."