Jessica Alba, 41, found herself in and out of hospitals often as a child. She suffered from asthma, allergies, pneumonia and spent much of her younger years on steroids to control her attacks.
"As a child, [hospitals were] where I spent a lot of time daydreaming," she recalled. "Daydreaming that I would, could be somebody else, wishing that I could be somebody else that was healthy."
As she got older, she learned to take control of her health and at the same time built a successful acting career, starring in blockbuster hits and series like "Dark Angel," "Honey" and "Fantastic Four."
"I think that's … one of the reasons why I embraced and embodied superheroes so much, because I was like I just wish I could be a superhero," she said.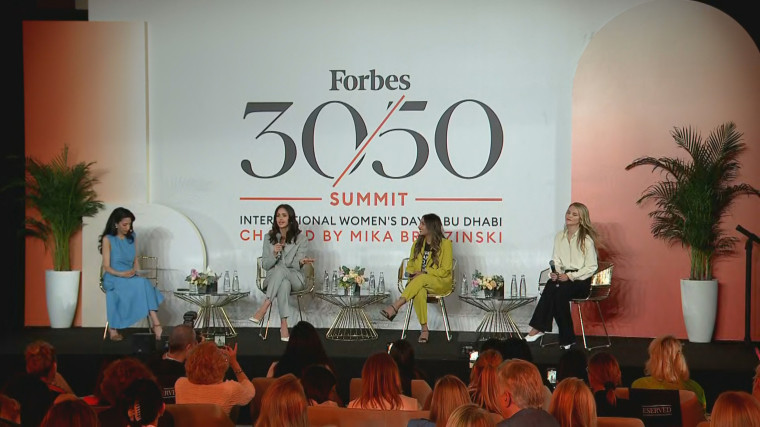 Alba revealed more about the health challenges she faced – and how that influenced her to create the nontoxic household-goods brand, The Honest Company – at the recent Know Your Value and Forbes' 30/50 Summit in Abu Dhabi on International Women's Day.
The actress-turned-entrepreneur sat down with 30/50 summit vice chair Human Abedin, along with Baby2Baby founder Kelly Sawyer Patricof and Stax founder Suneera Madhani, to share the origin story behind her $550 million dollar company, as well as it's mission to drive not only profit, but social impact.
"I was 27 years old, pregnant with my first child and my mother recommended that I used a certain laundry detergent that is marketed for baby clothing," Alba told the audience. "I had an allergic reaction and it threw me back to my childhood with breathing machines, my lungs closing, and being terrified that my baby that was in my belly – I was about to pop – was going to have the same issues as me."
When Alba researched products that could be safer to use, she realized many of the ingredients in beauty and personal care products included ingredients with potentially harmful effects.
"I was the face of an international beauty brand at the time … and I learned about all kinds of wild things, including that the red lipstick I was selling was formulated differently in the United States, because they didn't have as strict regulations as the ones that were sold in Europe," she said. "I was like someone's going to do it better, it was too hard for me to try and shop around this problem."
Alba looked for alternatives among products readily available, and even lobbied Congress twice for stronger chemical protections. "It was very difficult to make a dent [in Congress], you need to have bipartisan leadership get behind these types of bills and these types of reforms with legislation," she said.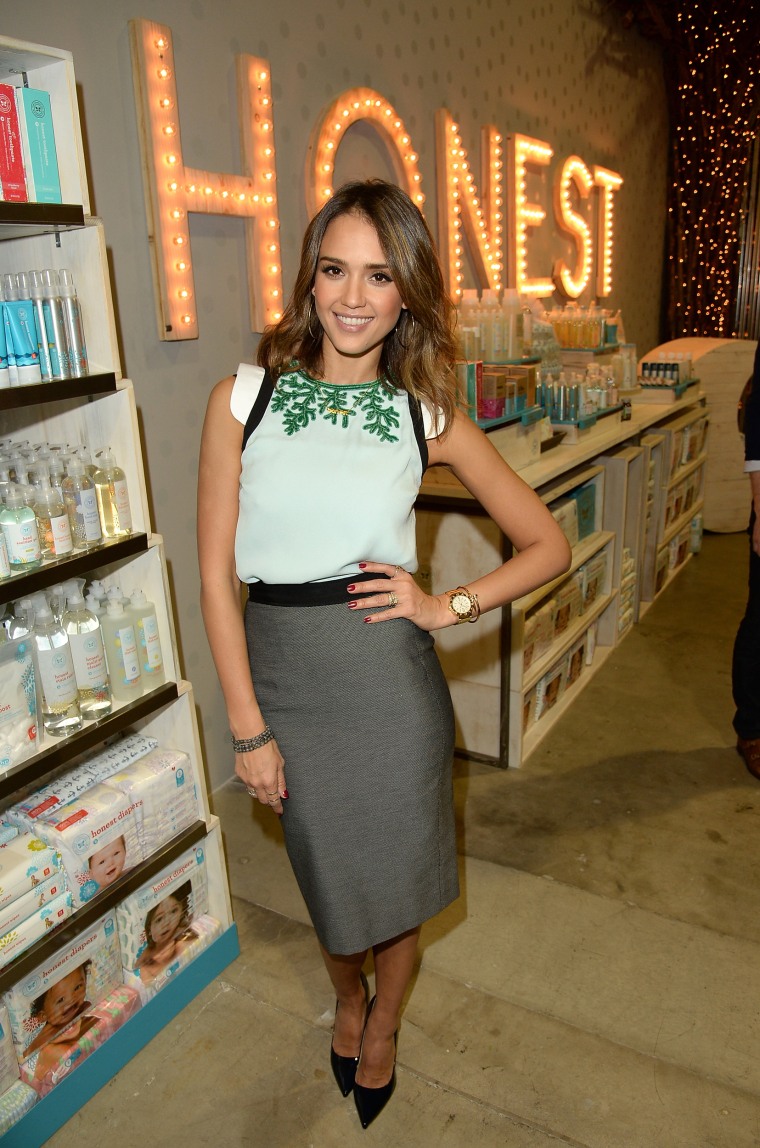 So, she resolved to pull together a product team and create her own solution when she started The Honest Company in 2012. "I was like, I'm in a country where I can start something and I can launch it online and I can go direct to consumer," she said. "I had zero dollars [at the time], so I was one of the first people to go on social media and really help create and cultivate a community with the people I wanted to reach."
Initially, the lifestyle brand that now sells personal care, beauty, baby and household products began as an e-commerce subscription service, but after the company raised $100 million at $1.7 billion valuation in 2015, it's expanded to more than 43,000 retail locations in the U.S. and abroad.
Embedded in her business model, however, is an investment in fostering a socially conscious culture – something she teamed up with friend and fellow 30/50 panelist Kelly Sawyer Patricof to execute.
Sawyer Patricof is the co-CEO of nonprofit Baby2Baby, a mega diaper bank providing essential items to children in need across the country. Through their partnership, Honest has supplied at least 3 million diapers, wipes and 50,000 personal care products to families, natural disaster survivors and children separated at the border.
"[We] really wanted to do good for folks who weren't necessarily born into favorable circumstances … giving back was really embedded in the business model," she emphasized. "So clean, honest, ethical products that care about your health, wellness and the planet is really the value that we have at the Honest Company."
The 30/50 summit was held from March 7-10 during International Women's Day, where Alba joined a star-studded lineup of speakers including former Secretary of State Hillary Clinton, Ukraine's first lady Olena Zelenska, journalist and activist Gloria Steinem, CEO of Sweet July Ayesha Curry, tennis icon Billie Jean King, ballet dancer Misty Copeland, Emmy-winning actress Catherine O'Hara and many more.
The event brought women from 50 countries together, including honorees from the Forbes "30 under 30" and "50 Over 50" lists, to launch mentorship opportunities, collaborate and innovate as leaders across industries.