Actress and businesswoman Jessica Alba will take the stage at Know Your Value and Forbes' upcoming 30/50 summit in Abu Dhabi.
The 41 year old, who appeared in movies including "Honey," "Fantastic Four," "Valentine's Day," "Little Fockers," and more, also co-founded The Honest Company. The company, which sells non-toxic baby, personal care and beauty products, is valued at $550 million.
Huma Abedin, vice chair of the 30/50 summit, made the announcement on Wednesday's "Morning Joe." She recounted how Alba was doing her baby's laundry in 2008 when she developed a rash. Alba consequently struggled to find safe, natural products for her household.
"So, she did what a lot of entrepreneurial, smart women do, which is, she did it on her own," said Abedin.
Abedin also announced model and co-CEO of Baby2Baby, Kelly Sawyer Patricof, would also be a speaker at the summit. Baby2Baby is a non-profit organization that has provided children in poverty with diapers, clothing and basic necessities.
The non-profit's list of ambassadors includes many celebrities including Alba, Kerry Washington and Drew Barrymore.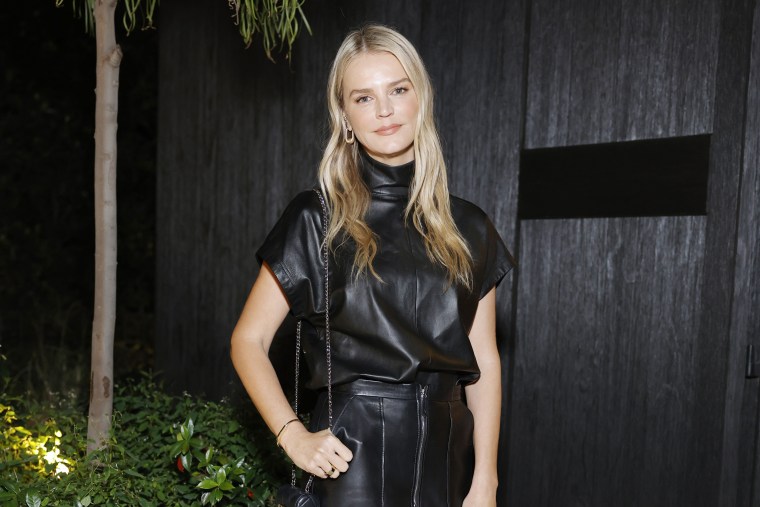 Abedin shared that when Sawyer Patricof and Baby2Baby co-CEO Norah Weinstein learned that one out of every three families struggle to pay for diapers, they knew they had to do something about it. The organization has since gone national and has donated 130 million diapers to more than one million children in over 200 cities.
"They've really taken what really is a national need in many ways and brought it to millions of families across the country," said Abedin.
Together Alba and Sawyer Patricof are a shining example of "how you can both do well and also do good," said Abedin.
The 30/50 summit will be held from March 7-10 during International Women's Day, and will be headlined by former Secretary of State Hillary Clinton. Other speakers include education activist Malala Yousafzai, journalist and activist Gloria Steinem, CEO of Sweet July Ayesha Curry, tennis icon Billie Jean King, ballet dancer Misty Copeland, actress Catherine O'Hara and many more.
In 2011, Forbes launched its "30 Under 30" franchise, and a decade later partnered with MSNBC's Mika Brzezinski of Know Your Value to establish "50 Over 50." The 30/50 Summit, which took place for the first time in 2022, focuses on creating cross-generational alliances to provide guidance and insights to women at every stage of their career, while also offering diverse perspectives and rich cultural immersion.
"We'll talk professional success, personal fulfillment and especially impact," said Brzezinski. "We'll spend time with true icons, including Hillary Clinton, Gloria Steinem and Malala Yousafzai. And, we'll network and build relationships and connections that can change the world."
The summit will focus on mentorship, collaboration and innovation. From the under-30 and over-50 communities, to world leaders from policy, business and NGOs, all summit participants will forge new bonds, working together to help attendees become smarter about technology, leadership, and all that it takes to lead.