Know Your Value and Forbes revealed this week that Amna Al Qubaisi, the first Emirati female race car driver, will speak at its 30/50 summit over International Women's Day.
Al Qubaisi, 22, is the first female Arab in history to compete in single seaters at an international level. She was also the first female and Arab to win a Formula 4 race at the 2019 F1 GP and is the first female Arab to compete in Formula 3.
And in December 2018, Al Qubaisi became the first Middle Eastern woman to take part in a motorsports test program for Formula E, following the Diriyah ePrix in Saudi Arabia. That was just a few months after a ban, prohibiting women from driving, was lifted in Saudi Arabia.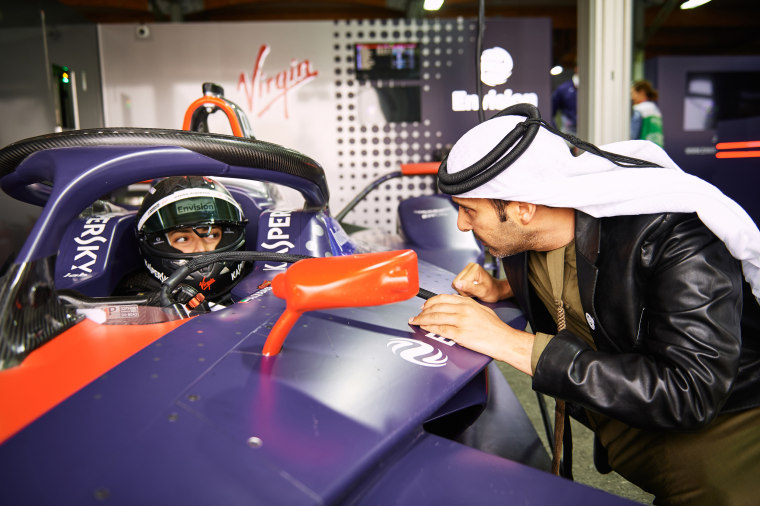 Al Qubaisi will join a star-studded list of trailblazers speaking at the 30/50 Summit in Abu Dhabi over International Women's Day. That includes former Secretary of State Hillary Clinton, feminist activist Gloria Steinem, education activist Malala Yousafzai, actress Catherine O'Hara, and many more.
The second annual 30/50 Summit is a global event gathering generations of women from both the "30 Under 30" and "50 Over 50" lists. The summit focuses on creating cross-generational alliances to provide guidance and insights to women at every stage of their career, while also offering diverse perspectives and rich cultural immersion.
Huma Abedin, vice-chair of the 30/50 summit, announced Al Qubaisi's upcoming appearance on "Morning Joe" earlier this week.
"I grew up in that part of the world, and I remember wanting to be a gymnast or a ballerina growing up," Abedin recounted to Know Your Value founder Mika Brzezinski. "Those things were just not available to those of us who lived there at the time. And here is this woman [Al Qubaisi ] who has gone into an industry that is a highly-dominated male industry, and she has done it with real grit and … I think she is a young woman who we have a lot to learn from."