When CEO and co-founder of Birdies footwear, Bianca Gates, set out to create indoor fashion slippers as a side hustle in 2015, she didn't imagine they would evolve into a multimillion-dollar brand.
The initial idea for the slippers was inspired by her own difficulty finding shoes she could wear at home for entertaining and hosting. "Think about that Mr. Rogers moment where he enters the house, takes off his outdoor shoes and puts on his indoor loafers," Gates, 44, recently told Know Your Value. "I wanted that for women, I did not want to keep entertaining barefoot or in pajama slippers or in socks."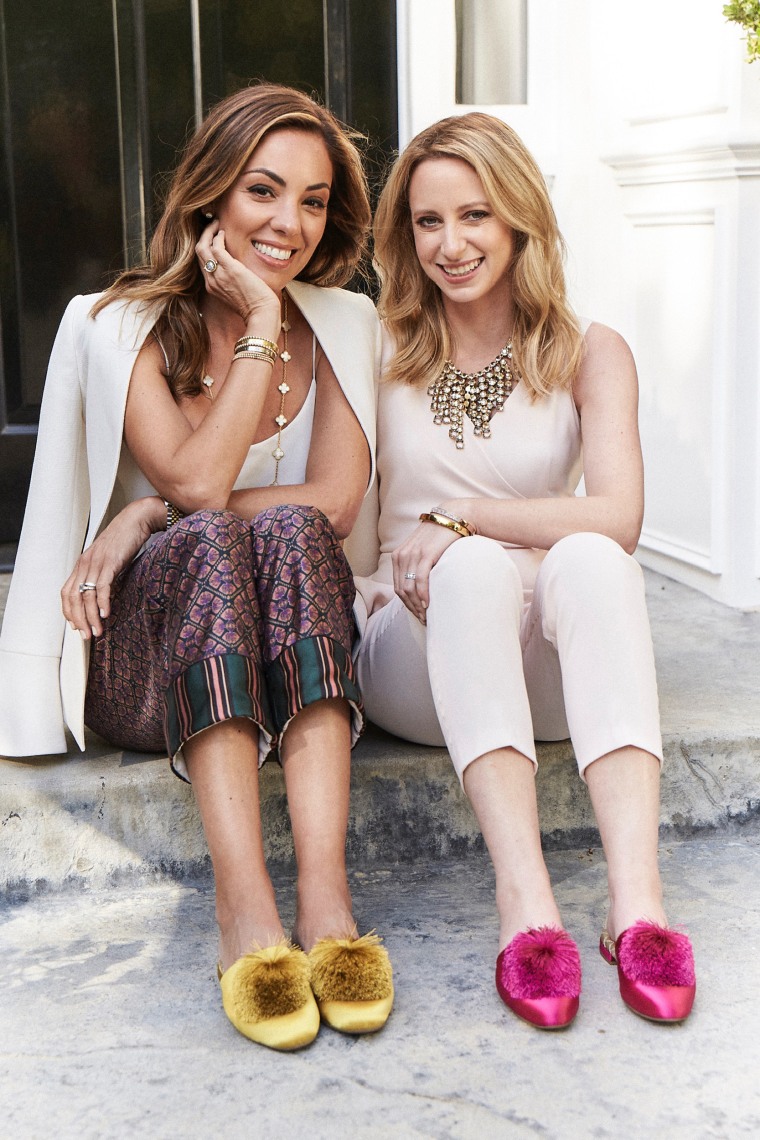 While still working her corporate sales job at Facebook at the time, she and her now co-founder, Marisa Sharkey, sought out to create just that with Birdies: a comfortable and fashion forward slipper to wear at home.
But the co-founders quickly saw that women weren't just wearing Birdies footwear indoors; they were wearing them everywhere they went. "It was sort of a problem for us in the early days, because the shoes would disintegrate pretty quickly because the rubber sole was so thin [and] intended to be worn at home," Gates recounted.
The founders made a pivotal decision: shifting from an indoor slipper brand to creating comfortable outdoor fashion shoes that included flats, running shoes and slides.
The bet paid off. Two years after building Birdies as her side gig, Gates quit her job at Facebook and made the leap to become a full-time, first-time entrepreneur. The combined $100,000 Gates and Sharkey invested into their brand went entirely to production costs, leaving no money for advertising or marketing. To compensate, Gates had to get creative. She hosted trunk shows and pop-up sales among friends, acquaintances and family.
"We would get calls to do trunk shows at the local schools, at country clubs around the neighborhood," she recalled. "We would stand there and put up our little table and have them on display. And some days it was a huge success. Other days, not one person would walk our way and talk to us, but that never bummed us out. We just continued to proceed forward."
That hustle mentality meant seizing on opportunity – anywhere and everywhere. Gates revealed she approached a celebrity at a restaurant early on, following her all the way to the bathroom to make an introduction.
"I thought, this is our chance, like can you imagine if she wore the shoes," Gates recalled. "I waited for her outside of the restroom and pretended to run into her."
Gates pitched her on the spot. "I said, don't leave, I have your size in my trunk," she said. "I pulled out the shoe and gave it to her [and] she ended up wearing us quite a lot."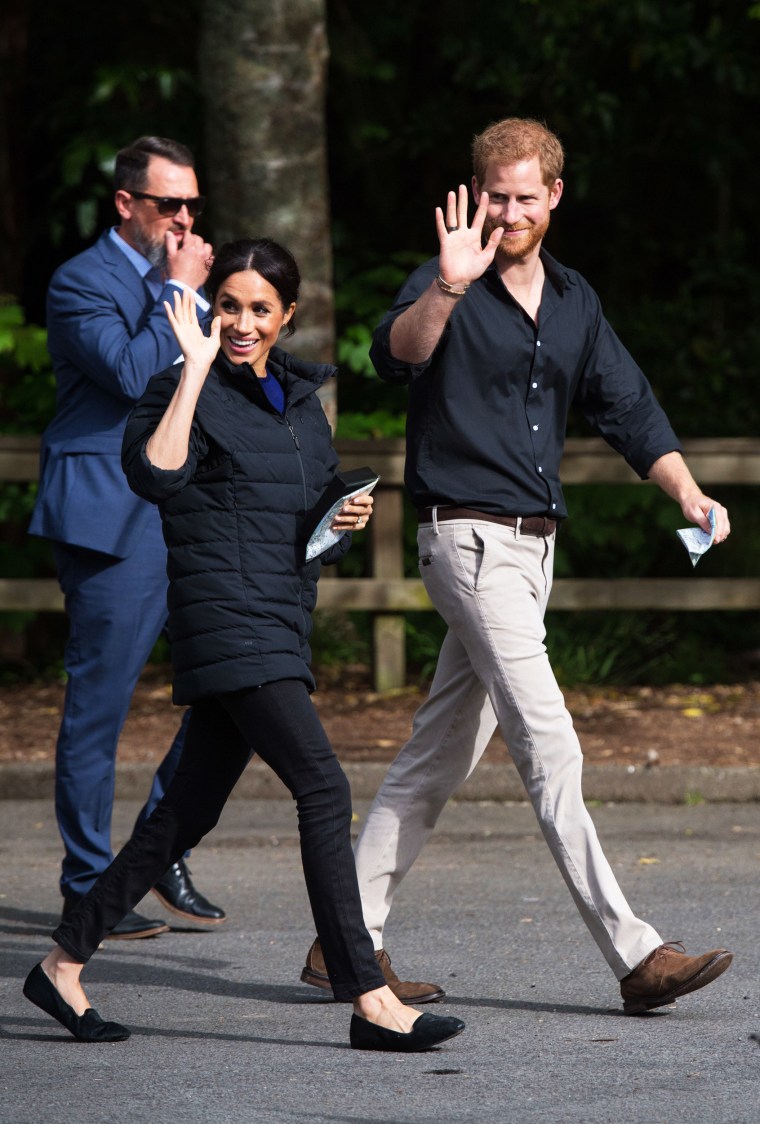 Birdies' early fans include Meghan Markle, who started wearing the footwear brand even before she became engaged to Prince Harry.
As a result of Birdies' success, Gates joined the ranks of the meager two percent of Latina entrepreneurs who have managed to raise venture capital funding - a statistic she refuses to be discouraged by. Today, she has accumulated $10 million in investment funding and topped $50 million in sales. "The data is the data, we just have to be more creative," Gates explained.
That creativity led Gates and her co-founder to really think about their customer profile – their "Birdie" as they call her – and the ideal footwear to make her shine. "She's ambitious, she's proud, she's happy and she wants to feel stylish and comfortable," Gates said. This is where her own confidence and extroverted personality stand out, in part because of the struggles Gates had to overcome in her teens.
As a first-generation Latina growing up in a mostly white suburban neighborhood in Southern California, Gates often felt out of place. "I pretended not to understand when my mom was speaking to me in Spanish, because I didn't want the kids to tease me that I was a Spanish speaker," she said. "I really suppressed my ethnicity, and it was a very sad, lonely time in my life, particularly during middle school."
Those challenges in her formative years taught her an important lesson about grit, resilience and embracing her value.
"It didn't kill me – I survived, I thrived – I found a different path," she said. "I didn't have a lot of friends during that time and I found other areas to invest my time and create passions and interests … In fact, I think at times when I fail, it gets me to a place of more success because you know the path that you shouldn't be on … you end up finding the right path and the right people that welcome you."
Those supporters now include mentors like former Meta executive Sheryl Sandberg – who she befriended during her time at Facebook – and other like-minded entrepreneurs who have embraced an out-of-the-box approach to product growth.
A case in point, she recently joined forces with Kat Hantas – founder of the tequila brand 21 Seeds – for an unexpected sneaker collaboration.
"We invite women to come in and get inspired by other women who are taking risks," Gates said. " I invited Kat to come in last Cinco De Mayo for the community to taste her tequila and interview her. The response was so great, we decided we should do something together … and we said, let's make a tequila sneaker."
According to Gates, uplifting and supporting women is a core tenant of her own leadership ethos. "I want to build a brand that means something to people … And when [our customer] gets dressed in the morning, and she's selecting from all the shoes in her closet, she's wearing Birdies because today is her big day," she said. "I think it's that passion that carries me forward and has me working tirelessly because I love it."