Mandana Dayani's career has been far from linear. But the 41-year-old creator of "I am a voter" wouldn't have it any other way.
Before launching the non-partisan voting organization in 2018, Dayani began her career as a corporate attorney. She then worked as a talent agent, vice president of fashion designer Rachel Zoe's fashion empire, chief brand officer at Everything But The House, and most recently, president of Archewell Inc., the media and philanthropic company founded by Prince Harry and Meghan, Duchess of Sussex.
Dayani is the first to admit that each time she dove into a new field, she had very little experience or expertise. But that didn't stop her.
"I quickly learned that if I applied common sense, worked hard, and led with my passion, there was nothing I couldn't figure out," Dayani told Know Your Value. "I also learned that if I waited until I knew everything I needed to start something, which we tend to do as women, I probably wouldn't have started any of the things that ultimately became the most rewarding experiences of my life."
Dayani added that being an outsider in each industry ended up being her secret weapon. "In each new environment, I could be objective. I could look at systems and determine if they made sense, how they could be more efficient and where I could make the greatest impact."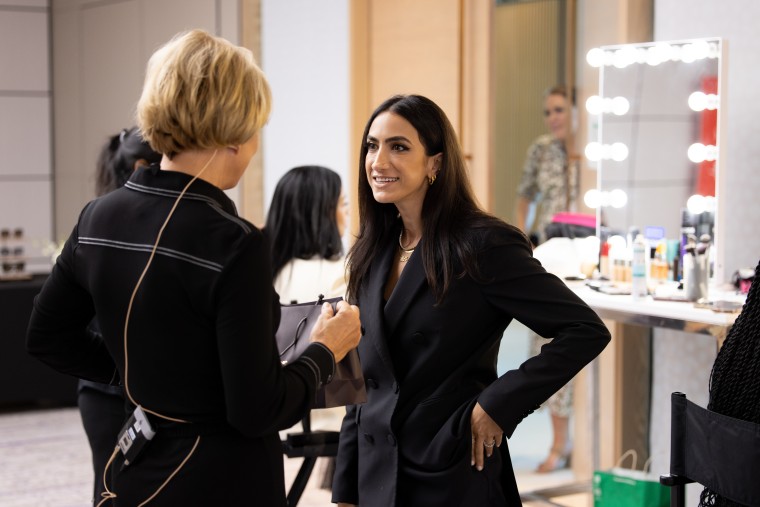 Still, there were times when Dayani said she suffered from imposter syndrome. "Each time I took a job, I thought everyone would be much more qualified, experienced and knowledgeable than I was. But I eventually learned that everyone else is just figuring it out too."
With the 2024 presidential election around the corner, much of Dayani's time and effort these days is spent on her nonprofit "I am a voter," which has the goal of creating a cultural shift around voting and civic engagement. In the past, the organization has partnered with brands, celebrities and athletes to share information with voters, along with creating "voter" badges on dating apps and creating other campaigns to encourage young people to register and vote.
The creation of "I am a voter" is personal for Dayani, who was born in Iran during the Iraq-Iran war. At the age of 5, she and her family moved to the United States seeking freedom. They first arrived in New York City where they lived in a small apartment in Queens and her father worked as a shoe salesman making $4.50 an hour. The family eventually settled in Los Angeles.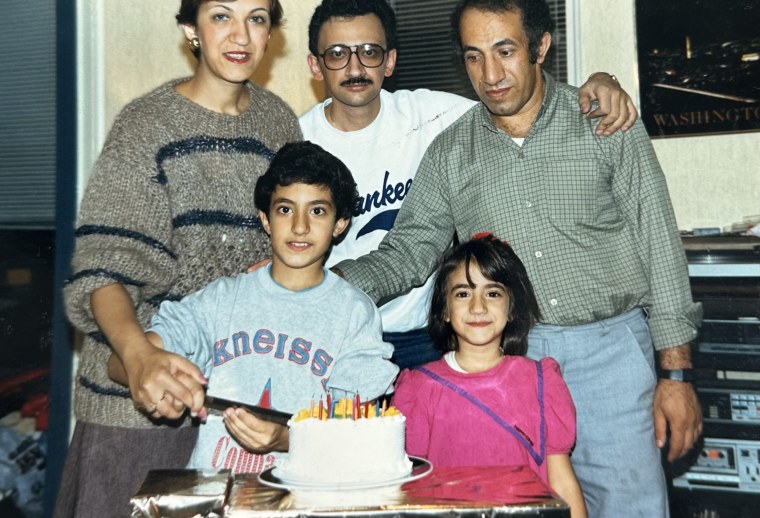 It was that experience – in addition to witnessing the horrors of the child separation policies at the U.S. Mexico border in 2018 – that catalyzed Dayani to take action. Having been a refugee herself, she always considered herself deeply patriotic, thankful that this country saved her family.
"I started taking meetings with so many people who were members of Congress, members of Senate, and all I kept hearing was, you know, if you want long-term systemic change, we need people to vote. And I didn't even know that that was an issue. And then I found out that 100 million eligible voters didn't vote in the election that elected Trump, and that made my brain explode," recounted Dayani.
This resulted in Dayani reaching out to 20 of the smartest women she worked with throughout the course of her career who were also dedicated to increasing voter turnout to help start "I am a voter."
Dayani said her biggest fear about the upcoming election is that young voters won't understand the importance of it.
"I think a lot about how every election we are responsible for preserving our rights, like we don't just get to keep them forever. We have to maintain them … And my daughter today has fewer rights than I did when I came to this country, and that is disturbing," said Dayani. "…I think when we vote, we're not voting just for ourselves … and I think this, in particular, it feels like freedom is on the ballot. Freedom of our bodies, freedom to love, freedom to read, freedom to go to school without being murdered … And freedom, I think, is worth fighting for."
In pivoting from law, to fashion, to entertainment, tech, non-profit work, podcasting and now activism, Dayani told Know Your Value she has also learned to embrace vulnerability and let go of the expectations others have placed on her.
As an immigrant, Dayani said she was very serious about her future. "I knew how lucky I was to have been given this opportunity, and I felt tremendous pressure that I couldn't mess up. I spent much of my childhood focused on assimilating and living up to the American dream. I always thought about what the 'right' thing to do was in every situation - what society, my peers, potential employers, and college or law school admissions would deem 'impressive' - and then did whatever it took to appear that way."
But Dayani has learned not to let her life be dictated by "shoulds." That meant telling her parents she didn't want to be a lawyer, and deciding she didn't need a linear career path. "It involved learning to fail fast, and to pivot quickly when something wasn't working," she said.
Another big lesson Dayani said she has learned is to not fill silence, especially in negotiations. It was a message she also shared at Know Your Value and Forbes' 30/50 Summit back in March. For most of her life, Dayani recounted being a people pleaser and wanting to always be liked and make others feel happy and comfortable.
"But as I grew, I avoided asking for things, particularly if I felt I would disappoint a manager or someone who had an impact on my professional growth. In moments of discomfort or negotiations, I developed this habit of filling the silence," said Dayani. "Make them laugh - that was the strategy. It was totally wrong. When I learned to let silence sit, to let the other person stew in the uncomfortableness of the situation, that was when I gained my power. This silence gave me time to assess the situation, strategize the next step, and let the other party think about how they could make the situation better for me."
Dayani also gave her best advice to women who are considering a career pivot. She noted that after practicing law she had no idea what she wanted to do next. So, she reached out to many women from all different industries just to pick their brain about what they do and find what their day looks like.
"I think community is so important when you're doing these transitions," she said. "I didn't even know what I wanted to do, and that's so daunting for so many women because they feel like they don't even know the answer ... So, I would say network and ask a lot of questions. And I know it sounds so corny, but really listen to yourself like, really pay attention to what inspires you … When you lean into your inspiration, you find your people and you find your purpose."