The age old saying, "don't mix work with family" doesn't apply to mother-daughter business partners Alison Bruhn and Delia Folk. In fact, they say they're stronger because of it.
Their company, "The Style That Binds Us," started with a dream deferred. Bruhn, a former kindergarten teacher turned stay-at-home mom, always had an affinity for fashion. She enjoyed the science and history of it, but most of all, she loved the confidence it gave women.
But growing up in Alabama made it hard for her to pursue that professional dream.
It wasn't until Bruhn turned 50 years old and became an empty nester that she decided to finally pursue her passion.
"I was folding shirts one day, and I thought, I could do a lot more than this. I'm smart, I'm driven, and I'm tired of folding shirts and cooking," said Bruhn, now 60. She started taking online courses at the Fashion Institute of Technology, which soon turned into full-time styling and consulting.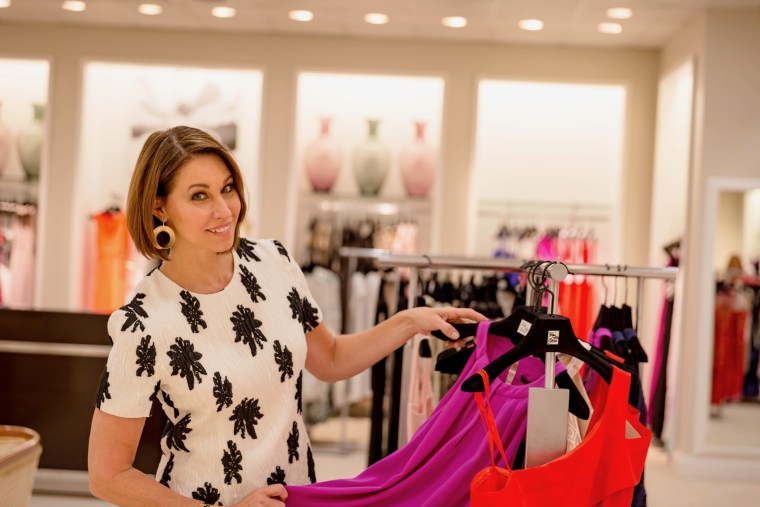 At the same time, her daughter was facing a career identity crisis of her own.
Folk was living in New York City and building a career in fashion as a buyer for major retailers, including Barneys, where she helped discover up-and-coming designers. But working in the corporate world felt limiting. Folk wanted to work across departments and with more designers.
"Retailers weren't telling brand stories in the best way digitally and in person, and for a brand and a product to become meaningful, you really need to know the person behind it and why they created their products in the first place," said Folk, now 31. "I wanted to tell those brand stories because I was meeting the founders. That was a very privileged place for me to be at and I didn't want to just keep that to myself…"
Folk's solution was to create a fashion blog to do exactly that while continuing her corporate fashion job.
Soon enough, Folk and Bruhn realized that they were both working in the same industry with the same mission – helping women feel empowered through fashion.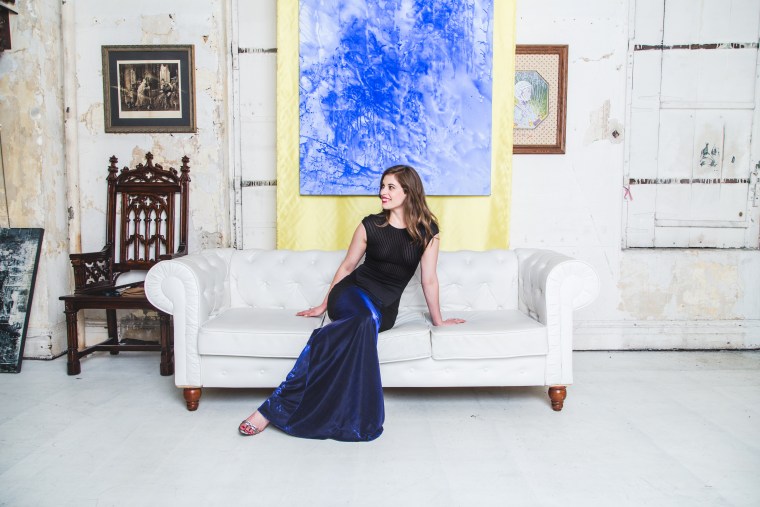 In 2018, Bruhn moved to New York City and Folk quit her job, and they both built "The Style That Binds Us," a styling and brand consulting firm that includes a blog, YouTube Channel, and podcast hosted by the mother-daughter duo. They cover everything from how to create a core summer wardrobe, to best interview outfits, to celebrating life after 40 and more.
Folk focuses on advising emerging designers on the business side of fashion, while Bruhn concentrates on personal image and wardrobe consulting.
And they see their generational difference as a big strength since they are able to resonate with clients who are as young as college students and getting ready for their first jobs, to stay-at-home moms that are restarting their careers later in life.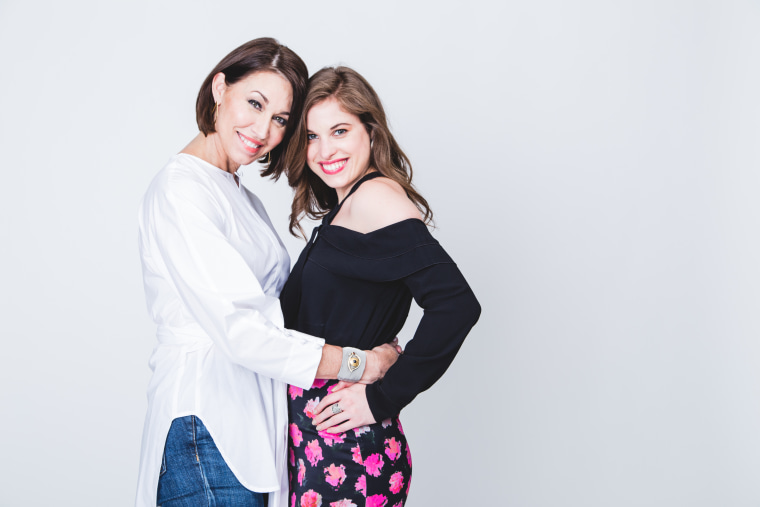 But the duo admits, it hasn't always been easy when business is so intertwined with their personal lives. The biggest challenge has been learning each other's work styles. Folk is a ball of energy and is constantly working around the clock, while Bruhn has a creative brain and often needs her daughter to keep her focused on executing projects. Ultimately though, they both say they're "stronger together."
A key tip they've learned about maintaining business success when working with someone close to you is to practice extra patience. Both are still actively work on this. "I should be more patient when she asks me crazy questions like "Is Google global?" Folk said, poking fun at her business partner mom.
On the other hand, Bruhn said that an advantage of being in a family business makes it easier to express their needs, like if they are feeling overwhelmed and need to take a break.
Knowing each others strengths and weaknesses also helps. "You're going to experience highs and lows as an entrepreneur. And somehow, if I'm having a low moment, mom is [usually] having a high moment, so she can pull me, help me stay positive, and vice versa," Folk explained.
Setting boundaries, they said, is equally important. "We have separate personal lives, it's not like we're together all the time" Folk said. A little physical distance doesn't hurt either. Despite both living in New York City, they live on opposite sides of town.
And finally, they both say it's important to lead with kindness. "In the South, we say 'you kill more bees with honey'" Bruhn said. "You can still get what you want…stand up for yourself and reach your goals. Just being kind and celebrating the other person when you think they've done a great job can go a long way."
Daniela Pierre-Bravo is a reporter for MSNBC's Morning Joe and a Know Your Value contributor. She is the co-author of "Earn It" with Mika Brzezinski. Her solo book, "'The Other: How to Own Your Power at Work as a Woman of Color," is out now.