"Lisa comes across as young and overly enthusiastic at times. She should seek to have more gravitas."
Gravitas founder and CEO, Lisa Sun, didn't know it then, but those two lines written by her former boss in her first annual review as a business analyst at McKinsey & Company in 2001 would change the course of her life forever. Fresh out of college, the new consultant admitted that she didn't know the meaning of "gravitas" and implored her boss to elaborate.
Her boss then suggested that she get a new outfit - and a new perspective. "Every morning when you wake up, you are the first person you see," her boss told her at the time. "You should look in the mirror and like yourself."
It would take Sun another 11 years to truly decode that feedback, but eventually she realized she had to make the choice toward self-confidence. When she did figure it out, she pivoted to a different industry in women's fashion and named her clothing line after it – Gravitas – which aims to promote body positivity and self-confidence.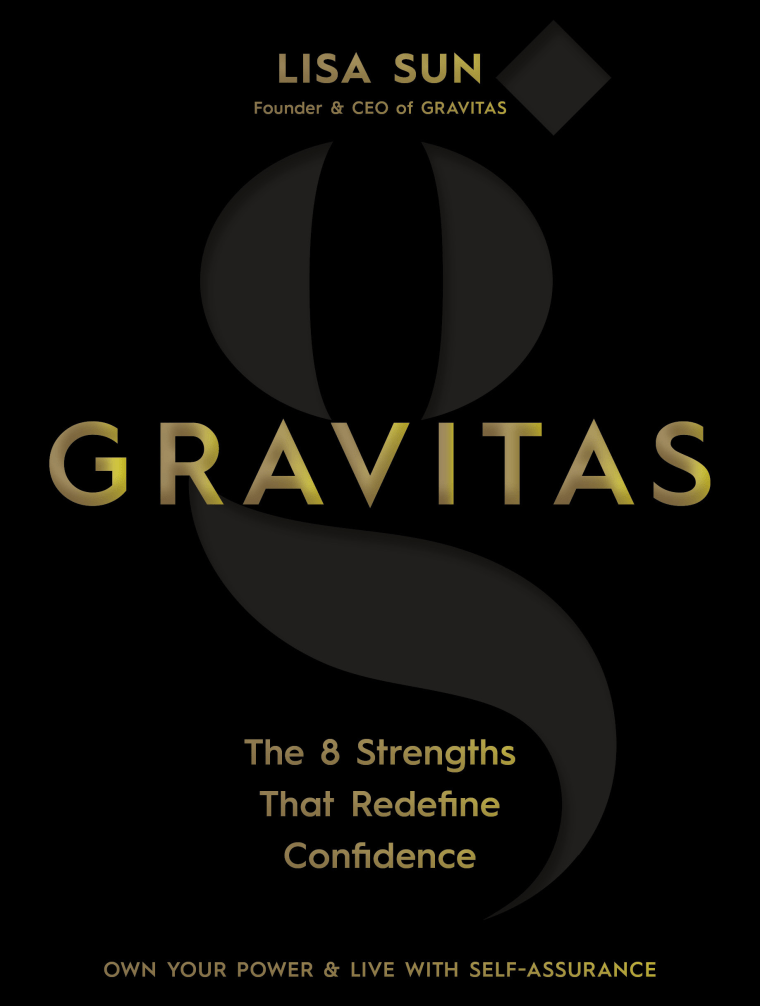 Now, the designer and entrepreneur has released her new memoir all about that journey, "GRAVITAS: The 8 Strengths That Redefine Confidence." Sun recently joined Know Your Value founder and "Morning Joe" co-host Mika Brzezinski to share some of the lessons from her book.
"Feedback is a gift and that's why I think women remember it," Sun told Brzezinski, regarding the experience with her formerboss. "I was a size 18-20, making $43,000 a year 20 years ago, and she said, 'Dumbo did not need a feather to fly but it reminded him that he could … I can teach you to be good at [this job], but I can't teach you to believe in yourself.'"
And that is the goal of Sun's memoir – to breakdown preconceived notions about confidence – and reset the standard for how women think and feel about themselves. The book blends together her personal journey, research studies, stories from other women, and proprietary survey data to provide a playbook for empowering all women to tap into their power, potential and approach their lives with self-assurance.
"Society has defined confidence as one thing, when you're told to be more confident it's behavioral, it's speak up, throw back your chest stand on a stage, it's very extroverted, it's one note," Sun said. "If you look up the word confidence in the dictionary, it has nothing to do with performance or bravado or swagger. It's an understanding and appreciation of your own abilities."
The Gravitas founder explained that confidence is not a behavior, but more of a mindset grounded in self-belief. "How much do you know your own talents before anyone else sees them?" she added. "That is a new paradigm shift for society, to see confidence not as a behavior, but as a mindset that drives behavior."
To that end, the book lays out eight strengths women can summon to develop what Sun calls their "confidence language": leading, performing, achieving, giving, knowing, creating, believing, and self-sustaining.
"Each of us is strongest in at least one or two of these qualities — our superpowers — while there are other qualities that you may demonstrate sometimes or not at all," she describes in her book. "Think of it like languages. There may be a language in which you are fluent, one in which you are proficient, and others which sound like gibberish to you. Your unique combination of superpowers is your 'confidence language' — the strengths that are the basis of your self-confidence, the language in which you are fluent."
In her research, Sun found that as women aged their skills and contributions only continued to improve. "As women climb the ladder, they went on average from having two superpowers, to three or four or more," she said. "It means that we're just getting better with experience."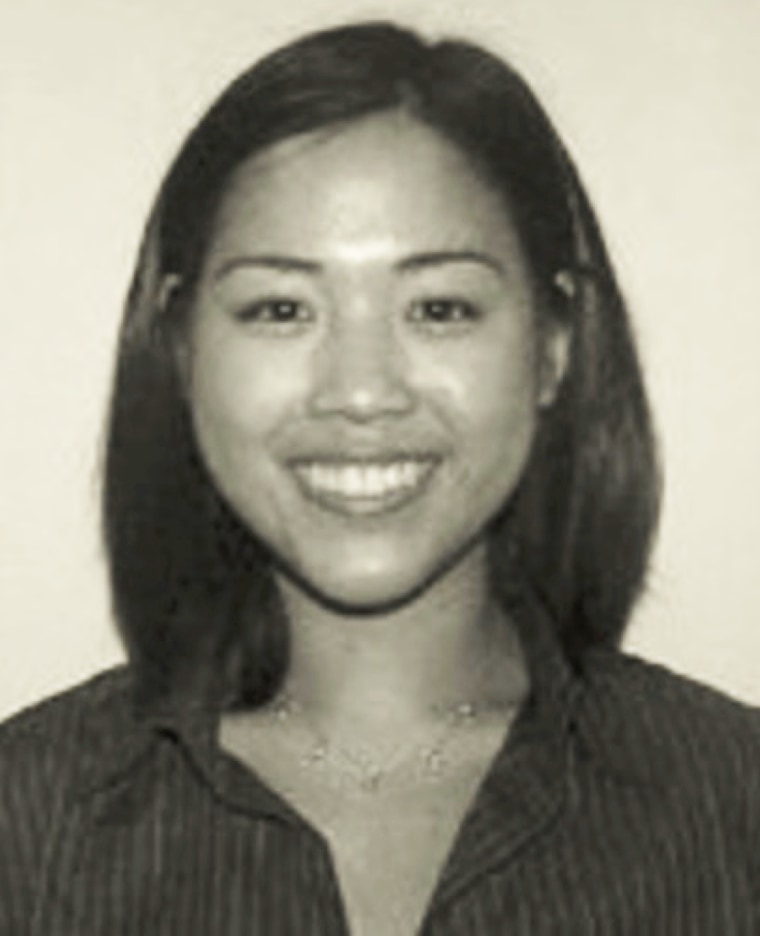 She noted one of the most important strengths – Creating – appeared for many women at the age of 25 and then again after 55. "Half of women over the age of 55 have this quality and I think it's because all of a sudden, we have time, talent and treasure to make a bigger difference in the world," she said. "So, we found that women over the age of 55 were some of the most powerful and most capable in our dataset."
While Sun acknowledged that there is no silver bullet to achieving self-belief, confidence is a choice she thinks everyone can make. That choice leads to attaining gravitas, which she defined as a total approach to living life with self-assurance.
"This is the book that I would have wanted to give to my 12-year-old self when I first learned what the word 'chubby' meant; my 22-year-old self after my first professional review; my 32-year-old self when I was fired for the first time; and my 41-year-old self who was on the verge of giving up during the COVID-19 pandemic," she wrote.