When it comes to delivering a message effectively, Pfizer's Sally Susman has honed this crucial skill down to an art form. As the pharmaceutical giant's executive vice president and chief corporate affairs officer, she leads engagement with all of Pfizer's external stakeholders.
While Susman has held executive roles at Pfizer and other major companies previously, she was faced with perhaps the biggest challenge of her career when the Covid-19 pandemic hit in 2020. At Pfizer, she had to win over the hearts and minds of a world that would need to accept the concept of a whole new vaccine – immediately.
Susman recently sat down with "Morning Joe" co-host and Know Your Value founder Mika Brzezinski for a new episode of her podcast, "Mika Straight Up," where she explained how she connected with the public and made positive change amid widespread vaccine hesitancy.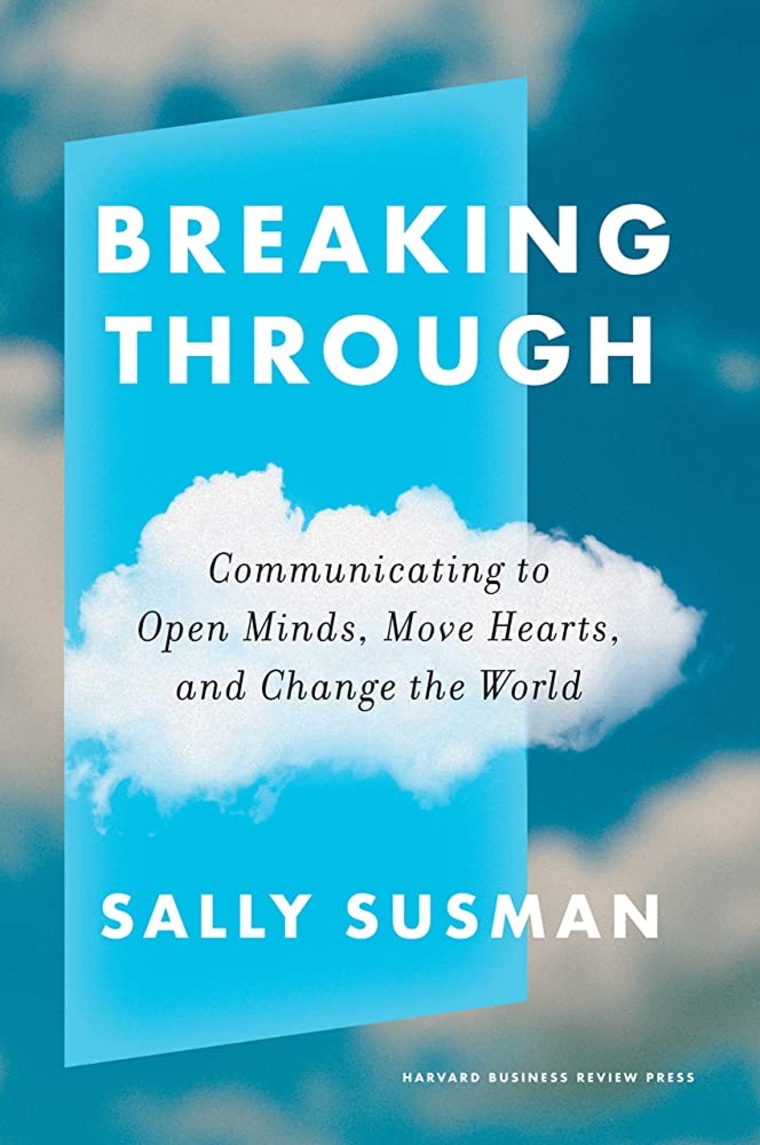 The trailblazing communications leader also shared lessons from this experience in her new book, "Breaking Through: Communicating to Open Minds, Move Hearts, and Change the World."
"It was late February, early March 2020, and the streets were darker it felt and the shelves were bare," she recalled during the New York City lockdown. "And our wonderful CEO Albert Bourla said, 'We've got to do three things – we need to take care of our 85,000 employees, we need to make sure the steady stream of medicine around the world continues … and we need to create a vaccine by the end of the year.'"
Moving at warp speed, the company managed to secure FDA authorization for its COVID-19 mRNA vaccine for emergency use by the end of 2020. Leading up to this milestone, Susman approached the historic challenge with transparency in mind.
"The first thing I thought about besides the amazing opportunity to be at the heart of this crisis was what a tragedy it would be if we develop this wonderful vaccine and then people were afraid to take it because we hadn't brought them along on the journey," she told Brzezinski. "And so, I brought everything I've learned for decades to bear, and it all crystallized for me during this time of the pandemic – that is why I put it all in the book."
Written for anyone who aspires to leadership – whether it's political, corporate or even in small business – Susman emphasized that the ability to breakthrough depends on effective communication, which includes channeling intentions and candor, disarming with humility and humor, and perfecting your pitch. "Many people write [communication] off as a soft skill … it's a rock-hard competency [and] it's as important as accounting, inventory and manufacturing."
Applying those lessons in her fight against vaccine hesitancy, Susman had to re-write her communications playbook in order to reach the masses and build public trust. "I learned so many things during this time," she said. "The first one is the crucial importance of being open, candid – transparent – we just had to do everything differently, especially to be very open."
Her strategy worked. Today, Pfizer's public outreach has contributed to 81 percent of the U.S. population being partially or completely vaccinated against Covid-19.
And more globally at Pfizer, the value of transparency and social responsibility hasn't been limited to the Covid-19 pandemic. Following the Russian invasion of Ukraine last year, the company faced a complicated situation – whether and how to conduct business in Russia.
"We are a humanitarian product … [and] a kid with cancer in Russia is a kid with cancer, and he deserves his medicine as much as anyone," she said. "So, we were exempt from the sanctions, but it didn't feel good enough."
Susman helped issue a statement that said while the company would maintain a humanitarian supply of medicine to Russia, Pfizer would contribute all profits made there to directly support the Ukrainians.
"You have to think harder and come up with better ideas," she told Brzezinski. "It's a yes and, for us – yes, we will continue the medicine and we will not profit and we will support Ukraine, and we will be public about it."
In her book, Susman expanded on this purpose-driven mission and the strategic role leaders play to facilitate meaningful, consequential social impact.
"In years past, when companies believed it best to keep their head down and avoid politics, that may have been enough. But not now," she wrote in the book. "Senior executives are expected to speak out based on their values, lead with purpose and use their platforms to steer the global discussion."