How do you sustain momentum when the headlines fade? How can the world's largest corporations stay engaged on the most pressing issues affecting society without alienating any of their key stakeholders?
Those were the two big questions entrepreneurs Mandana Dayani and Aurora James answered at Know Your Value's and Forbes' recent 30/50 summit in Abu Dhabi. The discussion was moderated by MSNBC host Symone Sanders-Townsend.
Sanders-Townsend explained that often when social justice issues like, police brutality, racial equity, gun violence or climate change, fade from headlines, company executives (who initially seemed 100 percent committed to social change) can sometimes lose focus on the cause they promised to their consumers.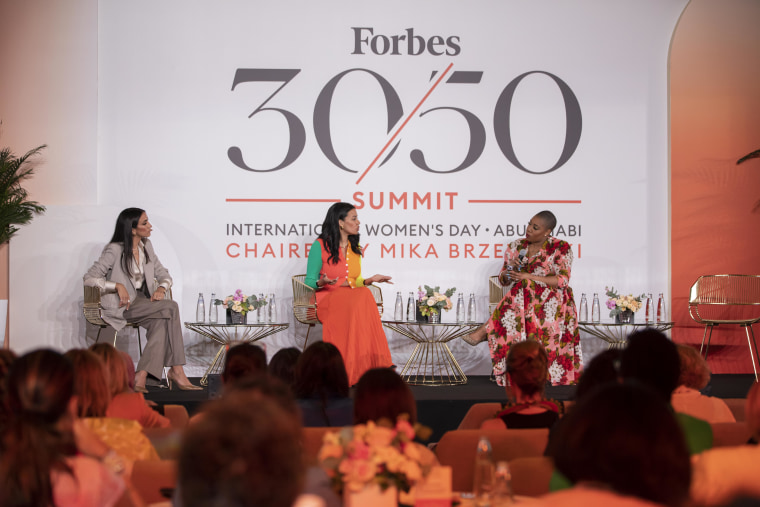 That's part of the reason why James founded The Fifteen Percent Pledge, a U.S.-based non-profit organization that encourages retailers to pledge at least 15 percent of their shelf space to Black-owned businesses. The goal is for major retailers and corporations to re-evaluate their operations to provide greater equity for Black-owned businesses.
The pledge began in May 2020 when James took to Instagram amid the Black Lives Matter protests that erupted in wake of the brutal killing of George Floyd. Her post, which stated "OK, here is one thing you can do for us," detailed the 15 Percent Pledge for major corporations including Wal-Mart, Whole Foods and Target. Today, more than 29 global corporations have signed on and are in the process of allocating more than $10 billion to the cause.
James explained the importance of external accountability, especially when workplace chatter about injustice and discrimination starts to fade.
"If you don't have outside accountability from Black women, you are not going to be able to do this for the long haul," James said.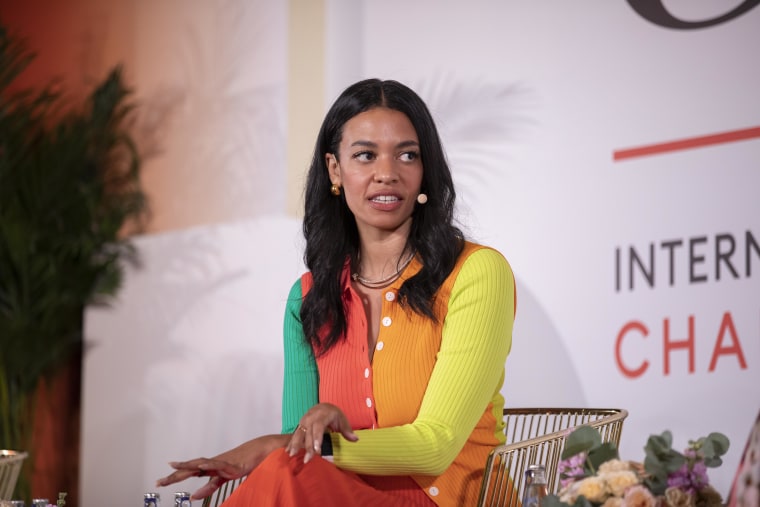 Dayani, co-founder of "I Am A Voter," also shared how her national non-partisan organization -- geared at increasing voter participation -- was created. In 2018, following the U.S. child separation policy at the border, Dayani said she did what most people do.
"I called the smartest women that I know…We all sat at a table and built I Am A Voter."
The organization helps educate Americans on when elections are happening and provides information voters need to "vote with confidence." "I Am A Voter" also helps with voter registration.
"I…just saw there was an opportunity to reimagine civic engagement as something really exciting and aspirational," Dayani said.
The two Forbes "30 Under 30" honorees also identified three steps for company leaders who want to successfully committed to the promise of social advocacy.
1. Assess what your company has to offer
James said when she speaks with retailers she tells them that what they have to offer is shelf space.
"In order to correct [systemic historical exclusion] you have to actively undo it…and that doesn't just mean one DEI position at your company," she continued. "DEI is not one job. It is everyone's job."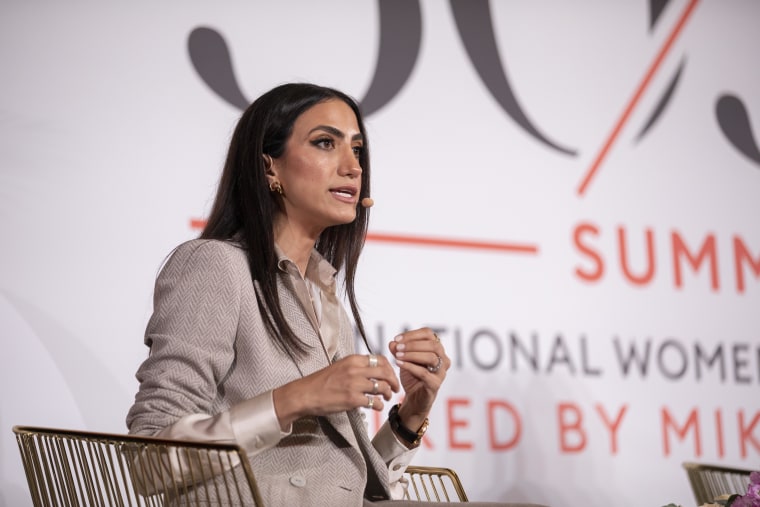 2. Pick your lane
Dayani explained how the choices corporations make and the position they choose on social issues factor into consumer trust.
"I do believe fundamentally at the end of the day…if they [corporations] hurt the people that you love, we're going to leave you," Dayani said.
3. Create action to accompany your commitment
Companies, the two entrepreneurs said, must show meaningful action.
"A lot of people make these broad commitments…, but there'll be no plan," James said. "They don't even know which organizations to engage with…in a meaningful way to do the work they, in theory, want to do."
Sanders-Townsend closed the conversation with a call to action – urging the audience to get uncomfortable when it comes to promoting social issues at a company.
"If you are comfortable in doing the work, I would argue to say you're not necessarily doing the work and you might need to work a little harder," she said.