I have a theory–one that is neither deep nor original–but it's one I ascribe to and has given me much pleasure:  whenever you see the best in the world at almost anything, it's worth watching. And so, it explains my completely unexpected love of curling, a sport I neither truly understand nor follow any time but once every four years at the Olympic Games.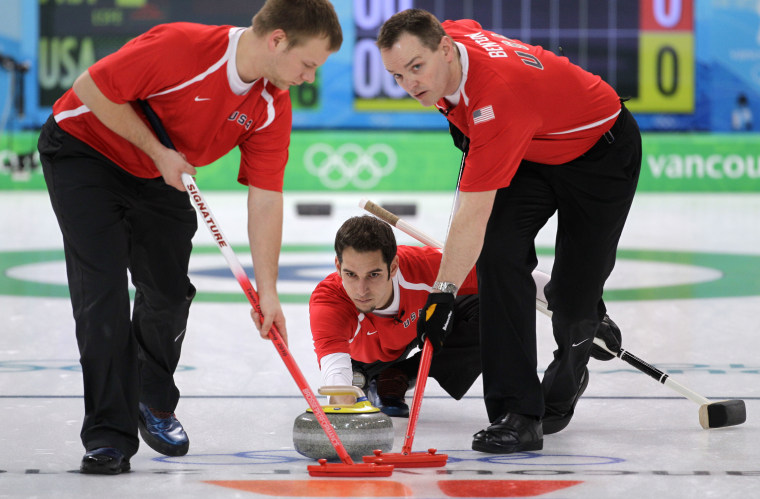 I fell hard for the U.S.A. Men's curling team in 2006 in Torino, attracted by their infectious love of the sport, their down-to-earth excitement to represent their country, and the thrilling run that brought a bronze medal.  I cheered for them, as I did for the charming Johnny Weir, a gifted and charismatic skater who, like the elegant Michelle Kwan, would not take home the gold they and so many others hoped for them. But somehow their struggles became our own–an emotional bond forged by their palpable desire to perform well, and the heartbreak of unfulfilled promise.
Torino also reminds me of my former msnbc colleague and Olympic co-host Alison Stewart, who is  smart, talented, fun and annoyingly beautiful -  and who at the time was being courted by her future husband, who moved heaven and earth to have flowers delivered to her in the mountain village of Sestriere. Ah, romance is alive and well!!!
This is the kick-off of what we at Jansing & Co. are calling "Flashback Friday"–a meander down memory lane of stories I've covered over the years and that may just spark some memories of your own. My team has worked hard scouring our archives and we hope you like them. Tweet me at @jansingco and let us know what you think!