Don't freak out...
Manhattan's district attorney may be on the verge of indicting former President Donald Trump over his alleged hush money payments to adult film star Stormy Daniels. Remember: No former president in U.S. history has ever been indicted. 
And there has been a flurry of analysis suggesting an indictment could actually help his campaign.   
But before you freak out about that possibility, let's consider a few things.
Yes, it's safe to bet that Trump will try to weaponize this for political gain. We have watched him do that plenty of times before.  
We've also seen his base stick by him. As Trump famously said, he could shoot somebody on Fifth Avenue and still "wouldn't lose any voters."
But he's never been indicted before. And we've already seen some recent cracks in the armor …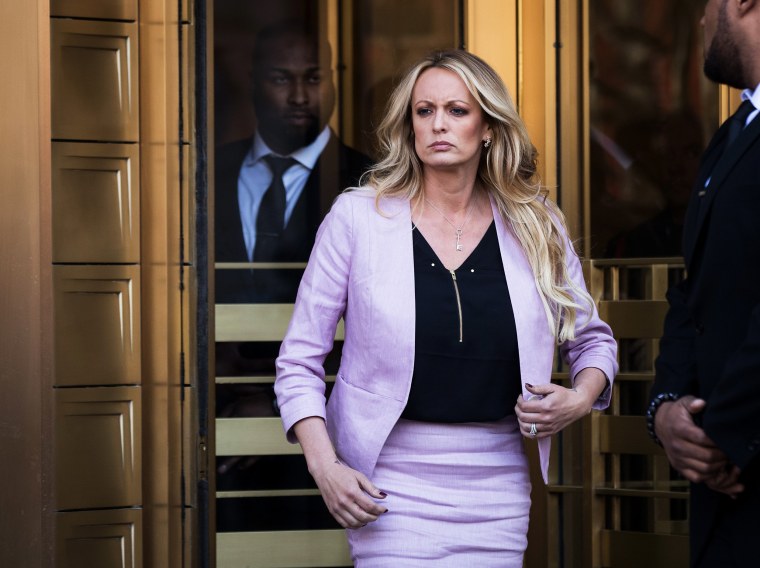 A new Des Moines Register/Mediacom Iowa poll reveals that the percentage of Republicans who say they will "definitely" vote for Trump in 2024 has dropped 20 points since June 2021. Earlier this week, former Vice President Mike Pence also denounced Trump, (finally) admitting that "history will hold Donald Trump accountable" for Jan. 6. Gov. Chris Sununu of New Hampshire has also spoken out recently, saying "We're moving on."  
Are there scenarios where Trump runs away with the Republican nomination? Of course. But could some voters draw the line if he faces real criminal charges? We just don't know yet.
Rest assured that I will be following this closely. In the meantime, do yourself a favor … and don't freak out quite yet.
---
Keep an eye on: This Wisconsin judicial race
The most important political race that you may not have heard about is happening in Wisconsin in just a few weeks.
On April 4, two state judges are facing off for a seat on the state Supreme Court.
The winner will serve a 10-year term and could be the deciding vote on abortion rights, the future of gerrymandered maps and even 10 potentially key electoral votes in the 2024 presidential election.
The differences between the candidates are pretty stark. For example, conservative Judge Daniel Kelly doesn't seem to think you should be able to marry whom you want, or make your own decisions about whether to have an abortion, but he is fine if you bring a gun on a city bus. The stakes are high on this one.
Get smart fast:
●     'This election is for all the marbles': Wisconsin Supreme Court race heats up
●     Wisconsin Supreme Court has abortion and election rights in the balance
●     Business group adds $3 million to Wisconsin Supreme Court race
---
Someone you should know: Anthony Coley
Until January, Anthony Coley was one of Attorney General Merrick Garland's closest advisers. If anyone knows what makes Garland tick and how he considers decisions, it is Coley.
He has started to slowly emerge back on air, including in a recent interview with MSNBC host Ari Melber.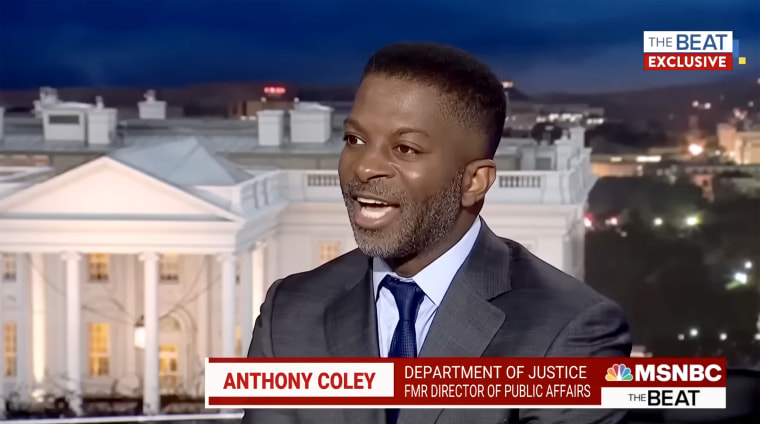 So as we parse every eyebrow raise or hand gesture by the attorney general, I'll be paying close attention to what Anthony says … and you probably should to, or at least give him a follow on Twitter (@AnthonyColey).
---
Jen's weekend routine
What show are you bingeing right now?
"Ted Lasso" and "Poker Face."
What's the last book you read?
"Demon Copperhead" by Barbara Kingsolver and "Third Girl from the Left" by Christine Barker
What time do you wake up on the weekends?
In the 6 a.m. hour. My 4- and 7-year-old don't observe weekends. 
How do you take your coffee?
Coffee is always first before I do anything else. And any coffee with espresso.