Let me finish with a recommendation for the first woman to appear on U.S. currency. 
Eleanor Roosevelt. 
To the generations of Americans who lived through the Great Depression, to the millions of those her husband called "The Forgotten Men," the name personifies the faith Americans would have restored in their government, in their country.  
For all the horrors of the 1930s there was one person who was out there demanding relief.  For a husband who could not walk, there was a wife who could and did, visiting coal miles, migrant camps, the homes of sharecroppers and all those New Deal projects.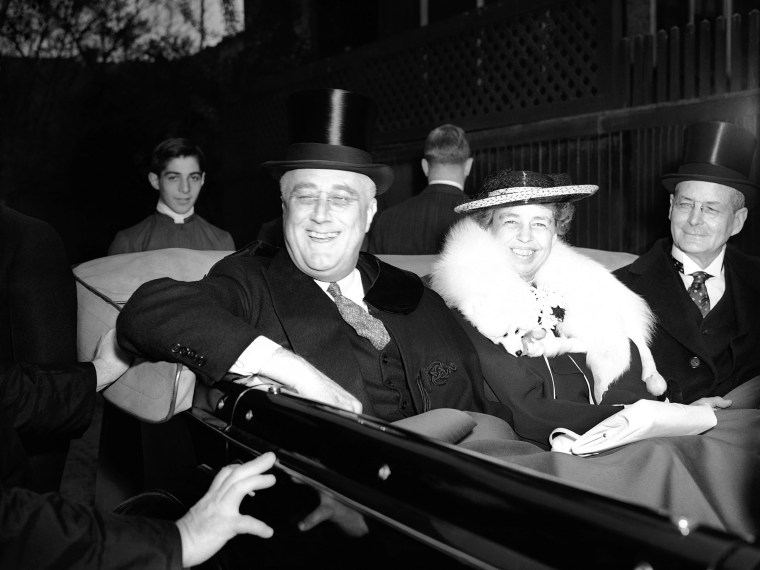 Eleanor was his "eyes and ears," Franklin said.  And conscience, too.  It was Mrs. Roosevelt who made sure Mr. Roosevelt's projects went to where the need was worst. 
It was Mrs. Roosevelt who took a stand for African Americans, most dramatically when the Daughters of the American Revolution barred singer Marian Anderson from performing at Constitution Hall, resigning her membership from the DAR right then and there.  
She championed civil rights, lobbied against the poll tax, pushed for a living wage. 
She didn't quit there.  
As FDR's widow she carried on his commitment to the United Nations, helping to write the Universal Declaration of Human Rights. 
As the U.S. Treasury moves to recognize an American women, Eleanor Roosevelt, a recognized partner in the most successful presidency of modern times, would be the perfect citizen to honor.