Emily's List President Stephanie Schriock dismissed a flood of press scrutiny over the Clintons' financial dealings as a result of partisan attacks from Republican critics.
"What I really see in this is a very clear orchestrated Republican strategy when you don't have much to offer the voters in policies they want, you attack your likely opponent," Schriock told Hardball's Chris Matthews.
READ MORE: HILLARY CLINTON'S SCANDAL PLAYBOOK
Vox Chief Political Correspondent Jonathan Allen and Former RNC Chairman Michael Steele were not as quick to dismiss the issue.
"The New York Times and Washington Post are not part of a Republican cabal," Steele said.
"What's potentially corrupt is there are a number of corporations and individuals with business before the U.S. government while Hillary Clinton was Secretary of State, and if she becomes President, who have given tons of money to the foundation," Allen noted. "And by the way, they can give a lot more to the foundation than they can give in hard money to a Presidential campaign."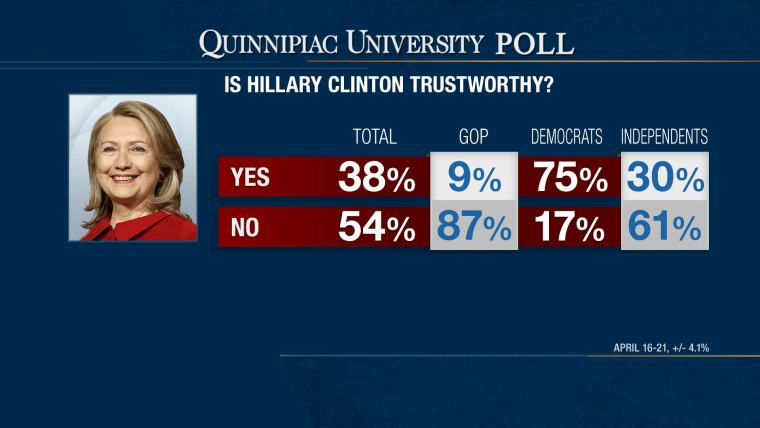 "There's this concern about whether or not we can trust her, whether or not she's going to be honest," Former RNC Michael Steele told Hardball, echoing the findings of a new Quinnipiac poll from Thursday which finds that 38% of the public views Hillary Clinton as trustworthy while 54% do not.
Clinton's campaign have denied allegations that either Bill, Hillary, or the foundation have acted improperly.